'Brexit has revived our sense of national community'
Tim Stanley on how leaving the EU has put the brakes on 40 years of neoliberalism.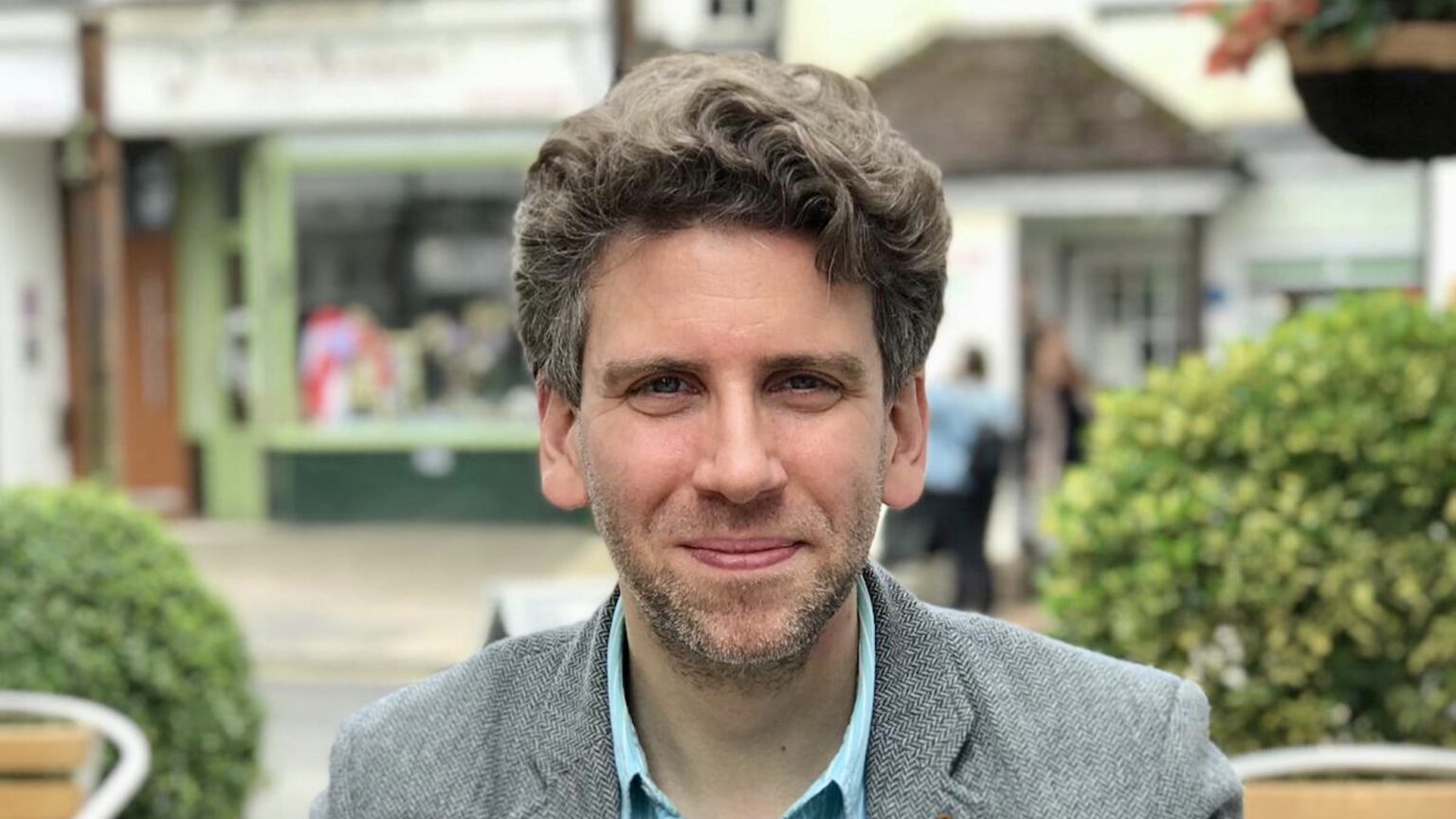 Brexit has always been misunderstood by the commentariat. The vote has, from day one, been misrepresented by Remainers as a product of disinformation, misplaced nostalgia and racism. But some leading Brexiteers on the right also failed to recognise what kind of politics a Leave vote would lead to. They had hoped Brexit would lead to freer trade, freer markets, lower taxes and deregulation. Instead, Boris Johnson's Conservatives have had to adopt a more interventionist economic approach and to increase public spending to try to satisfy their new Leave-supporting 'Red Wall' voters. Brexit has forced a major realignment of Britain's political parties. So, what should we make of this? And what comes next?
Tim Stanley is a historian, Telegraph columnist and the author of Whatever Happened to Tradition?. He joined Brendan O'Neill for the latest episode of his podcast, The Brendan O'Neill Show. What follows is an edited extract from their conversation. Listen to the full episode here.
Brendan O'Neill: Brexit is wildly misunderstood by sections of the chattering classes as a statement of racism, xenophobia or nostalgia for the Empire. Whereas you argue that Brexit is the death knell of the Thatcherite era. That it's the end of everything that has come since 1979 – and the idea that the individual is only important vis-a-vis his or her relationship with the market. That it was about people trying to recover a sense of community and solidarity and a sense of the coherent nation state, against those post-border, globalising, individualising forces. How important do you think Brexit has been in nipping in the bud some of those problematic trends in the Conservative Party – and also in giving Boris Johnson the energy to be a different kind of Conservative?
Tim Stanley: If the two big political trends since the 1970s have been social and economic liberalism, with individualism married to markets, Brexit within the Tory Party has knocked both on the nose. It has done that to the social liberals, the Cameroons, who were against Brexit. They wrongly thought that Brexit was nostalgia and reaction. Institutionally, the loss to Brexit just broke them.
There are two paradoxes. The first is that Margaret Thatcher actually revolutionised society in a way she did not expect to. The second is that economic liberals like Maggie supported Euroscepticism because they thought that Europe was 'socialist'. Thatcherite Brexiteers wanted us to be this free-market, capitalist country – Singapore-on-Thames. But actually, Brexit has done the complete opposite, because it has revived the discourse of the national community. It has shifted political power away from the south and it has moved it instead to northern ex-Labour towns.
Brexit has caused disruption. And we have to grow the state in order to make up for that disruption. All of that comes together in the Red Wall project – we have to actually redistribute money and spend it on the northern seats in order to satisfy the new national-community constituency that has emerged.
O'Neill: One of my favourite things about Brexit is that it has disproved so many prejudices that sections of the political class hold on to. As you say, the idea that it was a stab by the British people to create Singapore-on-Thames, to recover that Thatcherite project, is a fantasy. There are so many parts of the Red Wall where the vote was very clearly an attempt to re-establish broken-down elements of solidarity. To re-establish the idea that the government has some responsibility to communities, especially left-behind communities. And to re-establish the idea that there ought to be investment, control over that investment and control over national destiny. The way in which Brexit shattered the illusions of the Singapore-on-Thames brigade is actually very positive, isn't it?
Stanley: In their defence, they did have a cultural perspective that was correct – that democracy mattered to vast swathes of people, including the working class. But part of the problem they had was that because they were running against the entire establishment, the narrative in the referendum was that a vote to leave was economic self-harm. Whether that was accurate or not, we have yet to see. I don't think it will be in the long run. But in the short term, you take a hit for leaving the EU. So in other words, the people who based their politics for the past 40 years on making people richer, by cutting their taxes and growing the economy, overnight found themselves on the same side as those who said growth did not matter. I have sympathy for them. They are not wrong on everything. But they need to recognise now that the economic argument has changed because of their victory.
O'Neill: Does the connection between Boris Johnson's government and the Red Wall contain tensions of its own? At the moment, there seems to be a coming together of two things. Firstly, a government that is keen to recover conservative values, to act in defence of tradition, to follow through on the vote for Brexit. And secondly, vast swathes of the public who want to 'Get Brexit Done', who want us to recover sovereignty, to become a more independent nation and to be able to pursue the good of the community without having to listen to the demands of the globalist elites. Is the electorate actually more radical than the government? Voting to disestablish the 40 year-connection between Britain and the EU is a fairly radical thing to do. Could this government come unstuck by just how radical the demands of voters are?
Stanley: It depends in part on where we wind up economically and socially post-Covid. It might just be that all that radicalism becomes diverted or deformed in some way.
But it is interesting to look at the people who have got elected from the Red Wall seats – to look at their character and what they are bringing to parliament. There is definitely a rebellious dimension to them, and a very radical, patriotic, pro-democracy one. And there is also a little bit of lingering Thatcherism. Some of the Red Wall seats actually voted for Thatcher. In some areas, you have a demographic that is probably richer than we realise. There is a bit of a prejudice down south in assuming that everyone in the north is in an ex-coal constituency and no one has worked since 1983. It's utter rubbish. You have a lot of people there sitting on property and wealth.
Ultimately, things are moving so fast that I don't know where these radical passions are going to end up. But I do think that the government's majority is precarious. British politics is in a state of flux now. If I were entering it and I was cynical and I had no ideology or principles, I would join Labour, not the Conservatives. Labour is a broken, empty husk of a party that you could do anything with. And if your message was sufficiently radical, anti-Westminster and clever, you could take this country in any direction you wanted to go.
Tim Stanley was talking to Brendan O'Neill in the latest episode of The Brendan O'Neill Show. Listen to the full conversation here:
To enquire about republishing spiked's content, a right to reply or to request a correction, please contact the managing editor, Viv Regan.