The University of Austin puts the rest of academia to shame
We need more universities committed to academic freedom and the pursuit of the truth.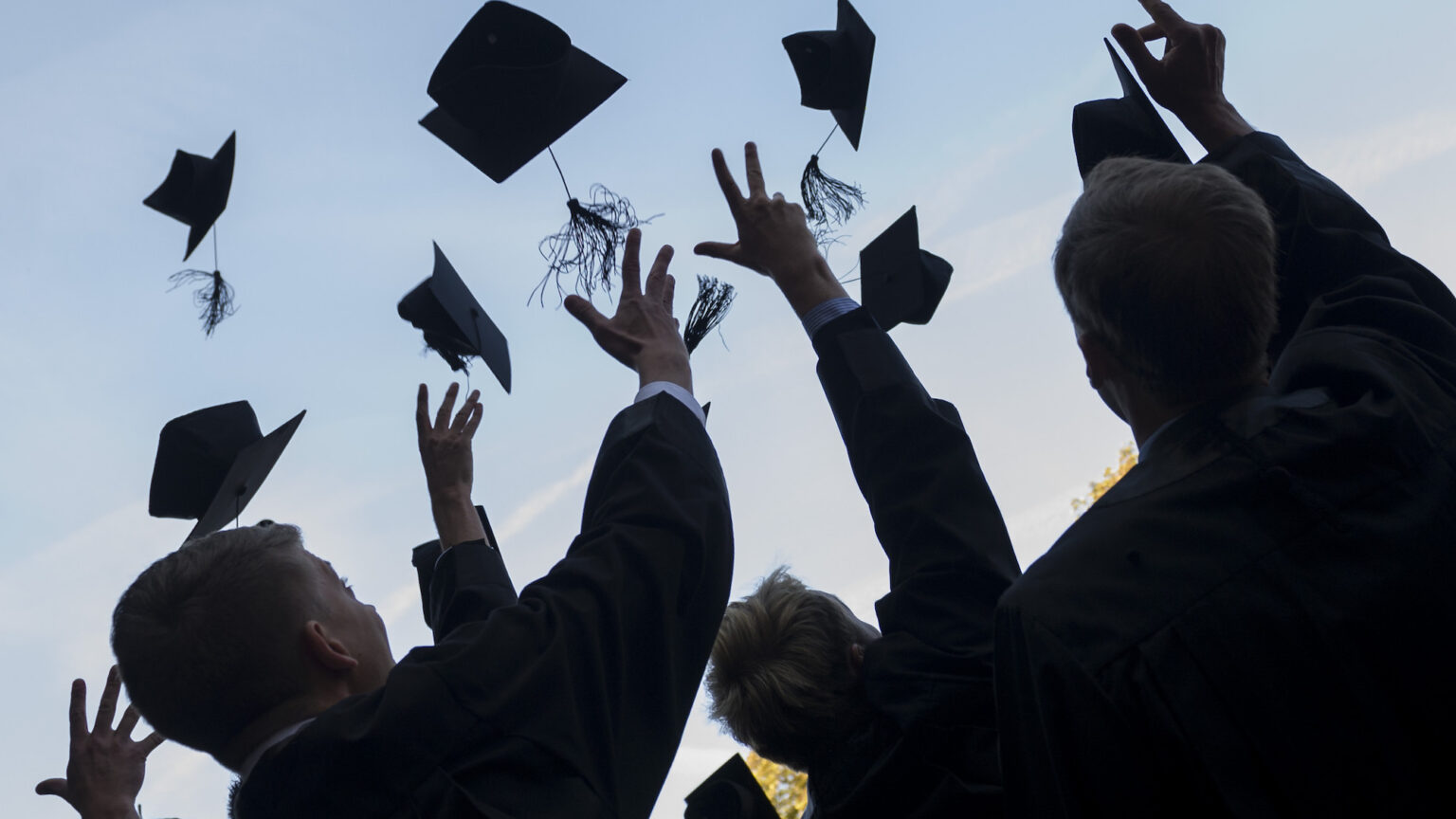 Rarely does the establishment of a new university attract global media attention, but the University of Austin has achieved just that – and for good reason. This exciting project, based in Texas, is upfront in its commitment to academic freedom, unfettered intellectual inquiry and knowledge-based higher education. It stands in stark contrast to the majority of other academic institutions, which have grown ideologically conformist, censorious and overly bureaucratic.
Founding member Bari Weiss says this 'anti-cancel culture' university will back 'witches who refuse to burn'. These words have already been put into practice. Professor Kathleen Stock, forced to resign from the University of Sussex following a campaign of harassment by trans activists, has been announced as one of the first faculty fellows. Weiss's spirited defence of 'academics treated like thoughtcriminals' is a desperately needed blast of oxygen for suffocating professors.
The University of Austin's founders have a clear understanding of what has gone wrong in higher education. Its president is Pano Kanelos, formerly president of St John's College in Annapolis, Maryland. Kanelos criticises the world's leading universities for purporting to stand for truth and intellectual freedom while betraying these values in practice. 'We can't wait for universities to fix themselves', he writes, 'so we're starting a new one'.
It's not just in the US where universities have sacrificed the pursuit of truth to other, more politically loaded goals. In Britain, the role of Stonewall in shaping institutional policies and curtailing debate on campus has rightly come in for scrutiny recently. Less noticed has been the fact that almost all British universities have also signed up to Athena Swan, a scheme that purports to be about gender equality. It requires institutions to gather and report statistics in line with its own equality and diversity recommendations. Likewise, many universities have signed up to the Race Equality Charter, which doles out awards to universities for compliance with directives inspired by critical race theory.
Advance HE, the group that runs both Athena Swan and the Race Equality Charter, advises UK Research and Innovation, the body which allocates funding to universities. Failure to comply with equality and diversity guidance that may have nothing whatsoever to do with research can have serious financial consequences for institutions.
Across the Western world, universities are trying to balance two entirely incompatible values: inclusivity and academic freedom. The pursuit of inclusivity commits institutions to adopting ideologically contested approaches to race, gender and sexuality. The assumptions underpinning these approaches are placed beyond question. Academic freedom, on the other hand, permits the unfettered pursuit of knowledge. Universities that claim allegiance to both freedom and inclusivity are being disingenuous. Inclusivity always wins out and the upshot is an illiberal and conformist campus culture.
The University of Austin's new president points to Heterodox Academy's 2020 Campus Expression Survey that found 62 per cent of college students feel unable to say the things they believe. For several years, spiked's own Free Speech University Rankings demonstrated that British universities and students' unions restricted speech far in excess of any legal requirement to do so. Just this week, the Cambridge Union was revealed to have been drawing up a blacklist of speakers it will never invite back to address students.
In this context, a university that is dedicated to the pursuit of truth and is prepared to defend academic heretics is truly revolutionary. If successful, it could not only transform the lives of countless students, but also push the boundaries of knowledge. In doing so, it would expose the fundamental problems at the heart of almost every other university.
Unsurprisingly, critics are already lining up to denounce the University of Austin. It has been derided as 'Substack University' and compared to Trump University. Assessment will be done by measuring students' skulls, quip social-media wags. But the people already on board suggest that the University of Austin deserves to be taken seriously. The likes of Niall Ferguson, Heather Heying, Arthur Brooks, Steven Pinker, Deirdre McCloskey, Jonathan Haidt, Glenn Loury, Ayaan Hirsi Ali, Sohrab Ahmari, Jonathan Rauch and Nadine Strossen are not far-right maniacs.
But even more inspiring than the people involved are the University of Austin's founding principles. Kanelos writes:
'Our students will be exposed to the deepest wisdom of civilisation and learn to encounter works not as dead traditions but as fierce contests of timeless significance that help human beings distinguish between what is true and false, good and bad, beautiful and ugly. Students will come to see such open inquiry as a lifetime activity that demands of them a brave, sometimes discomfiting, search for enduring truths.'
And again, putting ideas into practice, students will be taught in a real, physical building, 'with as few screens as possible'. This commitment to in-person teaching is a million miles away from the stale 'virtual learning environments' most students are now expected to negotiate.
Those mocking the University of Austin before it even gets off the ground expose their philistinism. There is nothing funny about taking students seriously enough to expect them to engage with knowledge in all its contested complexities.
We need more initiatives like the University of Austin, especially here in the UK.
Joanna Williams is a spiked columnist and the director of Cieo.
Picture by: Getty.
To enquire about republishing spiked's content, a right to reply or to request a correction, please contact the managing editor, Viv Regan.