Why shouldn't men have their own spaces?
Boris Johnson's dinner at the Garrick has sparked a bizarre attack on men-only clubs.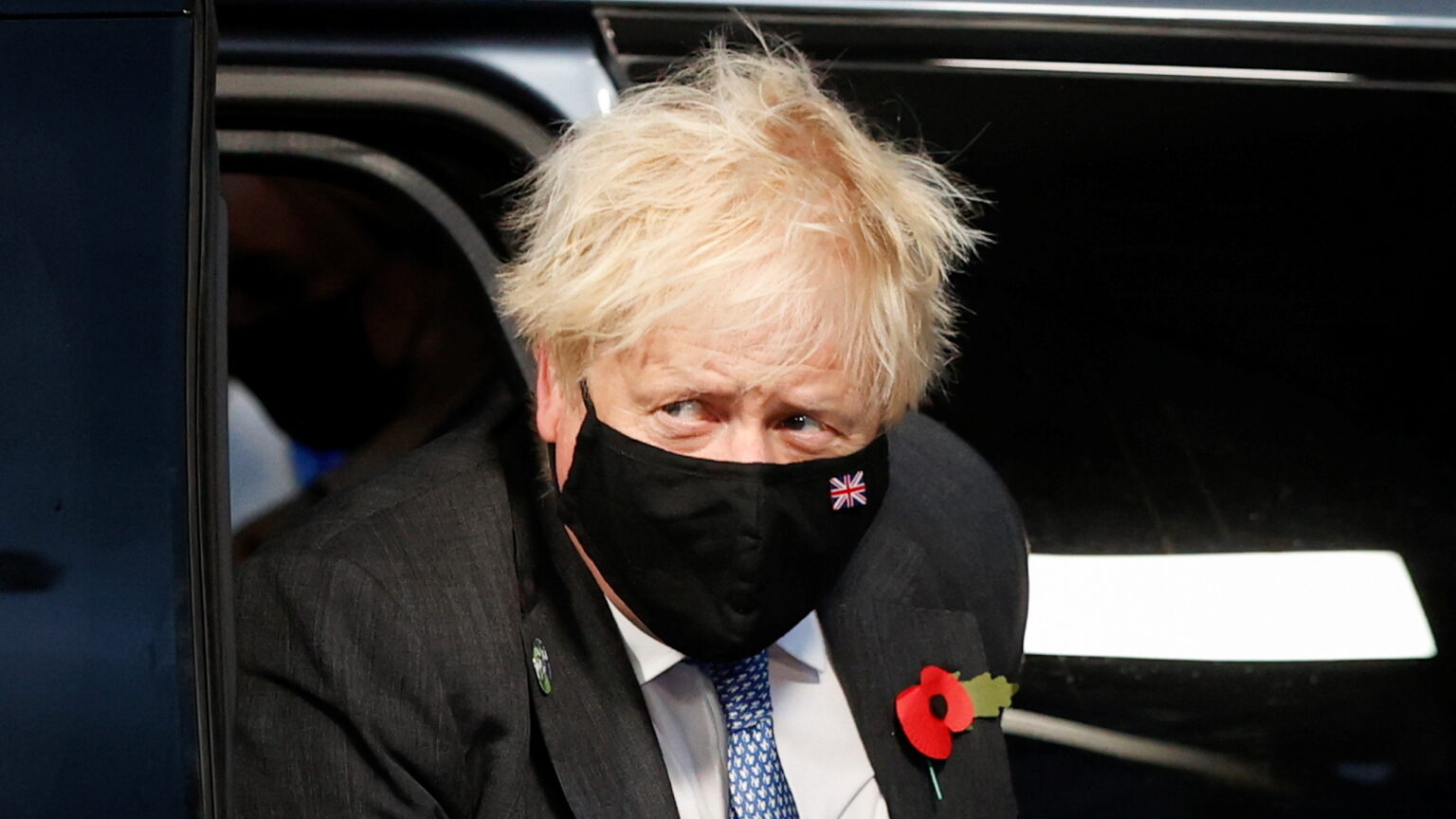 Boris Johnson is currently under fire for attending a dinner at the men-only Garrick Club in London.
Given Johnson's reputation as a serial shagger and notorious marriage disruptor, many might have assumed that a temporary separation from women would be a welcome blessing to the fairer sex in general, and to his wife in particular. But apparently this is not the case.
The Huffington Post quotes 'leading women' who think his decision to eat at the Garrick was 'not a good look'. Tory MP Caroline Nokes, for instance, took aim at Johnson's 'blokey' lifestyle. 'Why on Earth is it still a cultural "thing" that men-only clubs are ok?', she asked.
These critics believe that there is more than a hint of hypocrisy in Johnson's decision to dine at the Garrick, which undermines his 'feminist' pretensions. After all, Boris told fellow G7 leaders back in June that they should be 'building back better together' in a 'more gender-neutral, and perhaps a more feminine way'.
In one minor sense, his critics have a point. If Boris wants to regurgitate vapid feminist talking points, he should probably live by them. But it would be far better instead if Boris dropped his half-baked wokery, and if others stepped in to defend the existence of men-only clubs.
Let me do a bit of the latter. In a free society, people should be allowed to meet with whomever they please in whatever circumstances they see fit. As for members' clubs, choice matters. If some establishments want to impose rules on who can join, then they should be free to do so. It doesn't matter if these rules are on dress code, conduct or character, free association must remain.
This is not just a question of preserving individual institutions like the 190-year-old Garrick Club. Those complaining about men-only clubs are attacking the broader principle of freedom of association. If you can't be free to choose who you can relax and associate with, what exactly are you free to do?
Unsurprisingly, the feminist anger at gender-segregated spaces does not extend to women-only clubs. There are now several of these in London that cater for high-flying businesswomen, though they have never caused much controversy.
The annoyance at men-only clubs comes almost exclusively from women who are already highly successful. For instance, lingerie tycoon Emily Bendell has launched various petitions and legal challenges to get the Garrick to accept female members, which has attracted the support of establishment darlings like Cherie Blair. In truth, now that women are running businesses, think tanks and newspapers, old dens like the Garrick are mere relics of fading power.
Personally, I have no great love of these kinds of clubs. They are often packed to the brim with the worst of the two ends of the generational spectrum. There are pensioners quietly decomposing by the sunny windows, consuming a diet of refried beans, ketchup and other stodgy delicacies. And then you find the recently graduated public schoolboys, dressed up in the suits they used to wear to double chemistry after games, staring at portraits of great generals and politicians, thinking 'that could be me'. It's all very sad.
But still, should this world be turned upside down just because some women can't stand the idea of men interacting without their presence? No. It's perfectly normal for these places to exist. They do no harm. And both sides of the gender divide benefit from having a space where they can relax into themselves away from the other.
No one bats an eyelid when women want to do this, and men should have the same opportunity.
Charlie Peters is a writer. Follow him on Twitter: @CDP1882
Picture by: Getty.
To enquire about republishing spiked's content, a right to reply or to request a correction, please contact the managing editor, Viv Regan.