Facebook's metaverse: a virtual Safe Space
Regrettably, Mark Zuckerberg's virtual world might just capture the zeitgeist.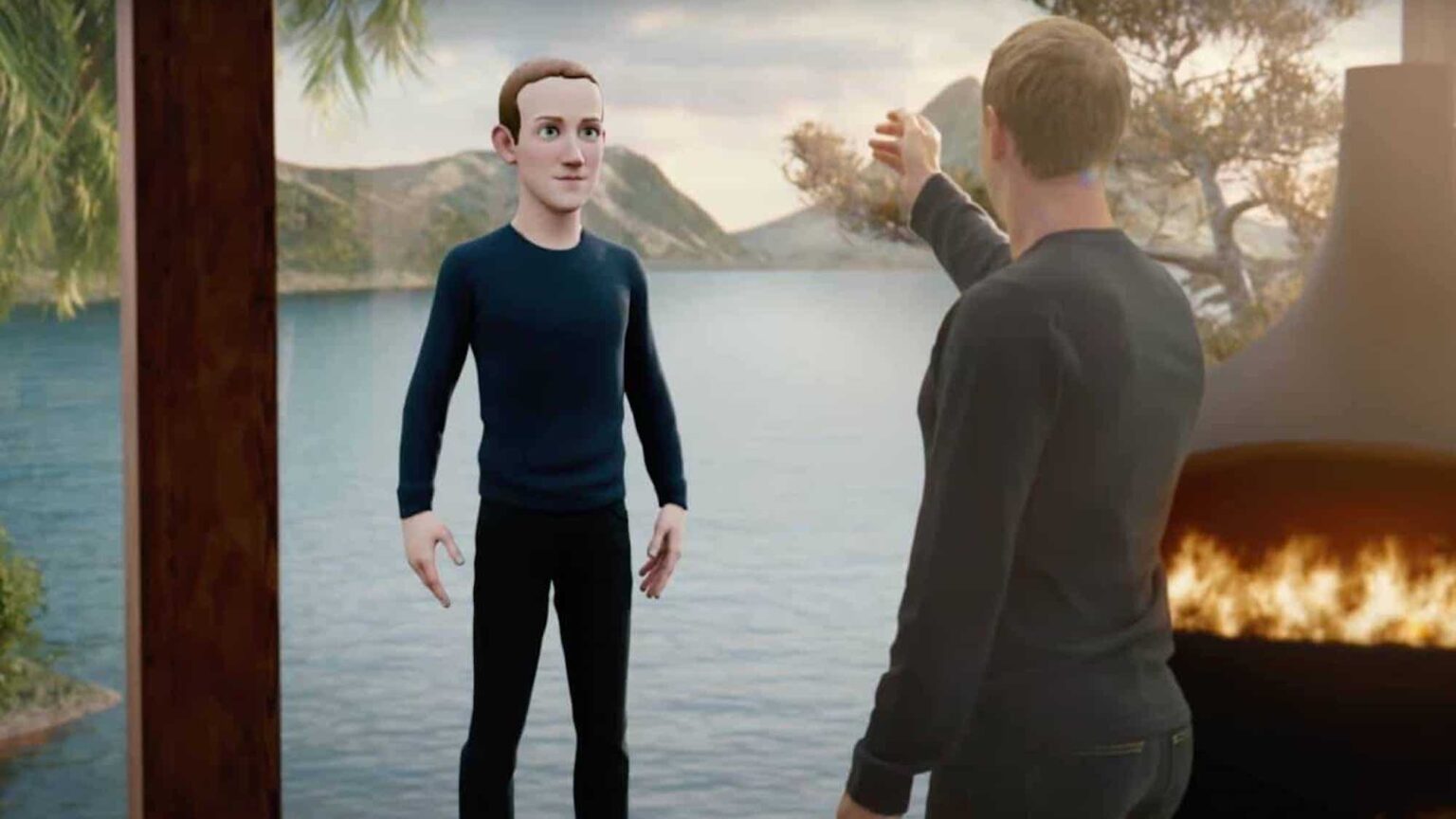 Facebook could soon be transformed from a social-media platform into an immersive online world.
During this week's earnings call, CEO Mark Zuckerberg announced his plan to invest heavily in Facebook Reality Labs (FRL), developing technologies like virtual and augmented reality. The goal is for Facebook to become a significant player in the so-called metaverse – a future online world of immersive, virtual and shared spaces. Yesterday Facebook's parent company changed its name to Meta, and Zuckerberg gave us a glimpse into what this virtual-reality world could look like.
The concept of the 'metaverse' is not new. It is a vision many Big Tech gurus and evangelists have put forward for the future of the online experience. For Facebook, the metaverse is seen as the ultimate form of social connection for its 3.5 billion users. It is a mixed-reality future which, as Zuckerberg puts it, gives the user a 'sense of presence'. It is 'the holy grail of social experiences'. The metaverse is envisaged as a fusion of the offline and online worlds – a reality that is both lived and virtual. Sometimes the experience will be fully virtual, sometimes it will be layered on top of the real world. And nor will users be confined to Facebook's platform – it will link multiple virtual-reality platforms together seamlessly.
You could be forgiven for dismissing this as another harebrained tech vision that will never be realised, like so many utopian visions of virtual reality in the past. But two things suggest this time might be different. First there are the challenges facing Facebook, which have driven it to take this project so seriously. And secondly there is the cultural and political zeitgeist we live in.
Facebook is making a big commitment to the metaverse. The investment needed for the infrastructure to make it a reality is set to dent its total operating profit by around $10 billion this year. And these costs will continue for years to come.
Facebook's metaverse is expected to be a loss-making venture at first, but the hope is that it will capture a large chunk of the future market. This is the trick Amazon managed to pull off. Its investors believed in the vision, stuck with it, and now Amazon dominates the world of e-commerce. But without any guarantee the metaverse will work, or that investors will buy into Zuckerberg's vision, this move is both bold and desperate at the same time.
It is desperate because, contrary to appearances, Facebook's empire is not unassailable. It rests on the sandy foundations of its user base. The most significant threat to Facebook is not the political fallout from various scandals or the increased calls for regulation (which have intensified even further in recent weeks thanks to whistleblower Frances Haugen). Facebook's biggest danger is that it could lose its 'pipeline' of new young users.
Instagram, which is owned by Facebook, was supposed to draw in younger users to replenish the ageing user base of the original Facebook platform. But an internal document obtained by the New York Times earlier this month revealed that Instagram is losing ground among teens to Snapchat and TikTok. As the strategy memo notes, 'If we lose the teen foothold in the US we lose the pipeline'.
This is more than just a question of the number of new users. Adam Mosseri, head of Instagram, recognises that the online space is where 'young people define themselves and the future'. Adapt proactively or die is the unwritten memo making the rounds inside Facebook. And now the world and their competitors know it, too.
This is why Facebook's move towards a 'metaverse' should not be seen as a gimmick. It is a genuine attempt to capture young users and to remain relevant to how younger generations will define and shape themselves in the future.
Can Zuckerberg and Co succeed? It is far too early to answer this. But our present political and cultural zeitgeist suggests there is every chance they might.
Facebook's history is instructive here. What really drove Facebook to its astonishing heights had far more to do with social changes than the technology behind the platform – particularly the rise of safetyism and risk culture. Social media were the unexpected outcome of a younger generation's need for tools and outlets that could allow them to socialise away from the prying eyes of parents. Facebook became the behemoth it is now because it helped solve younger generations' social problems. Now it is in an extremely influential position, with enough resources to fund a new attempt to forge tomorrow's culture.
Nearly two decades on from Facebook's launch, things are slightly different. The safety culture is even more pronounced. And it has migrated into the online sphere, too. The metaverse could really benefit from the powerful political and cultural demands for a 'safe' online space. Users will be able to create their immersive realities in which they can mix with like-minded avatars – and, in some cases, without ever feeling the need to venture out to work or interact with people face-to-face. What could be 'safer' than that?
Whether it's by luck or by intelligence, Zuckerberg has spotted an opportunity in the face of a mortal threat to Facebook's future. The 'metaverse' solves three things for Facebook. If successful, it could secure the 'pipeline'. Weaned on a virtual playground world, as young users grow up the metaverse can evolve into an adolescent world, and then an adult world later on. Secondly, it shifts Facebook's business model from an advertising-based one (which will still be huge) towards a virtual e-commerce economy. Users will buy virtual goods for their avatars, watch music concerts and movies in the metaverse, and will no doubt participate in new activities we have yet to imagine. And thirdly, it allows Facebook to talk about something other than the political controversies forever swirling around it.
This week's metaverse announcements suggest that Facebook has the resources and the determination to think beyond the next quarterly results. The pot of gold at the end of the virtual rainbow is just too tempting to forego. Facebook's power is already immense. And if it can realise its metaverse, its impact on the future of politics, culture and the public sphere could be many times greater still.
Norman Lewis is a writer and managing director of Futures Diagnosis.
Picture by: YouTube/Meta.
To enquire about republishing spiked's content, a right to reply or to request a correction, please contact the managing editor, Viv Regan.