Rishi Sunak's dangerous complacency
How can the chancellor appear so oblivious to Britain's severe economic problems?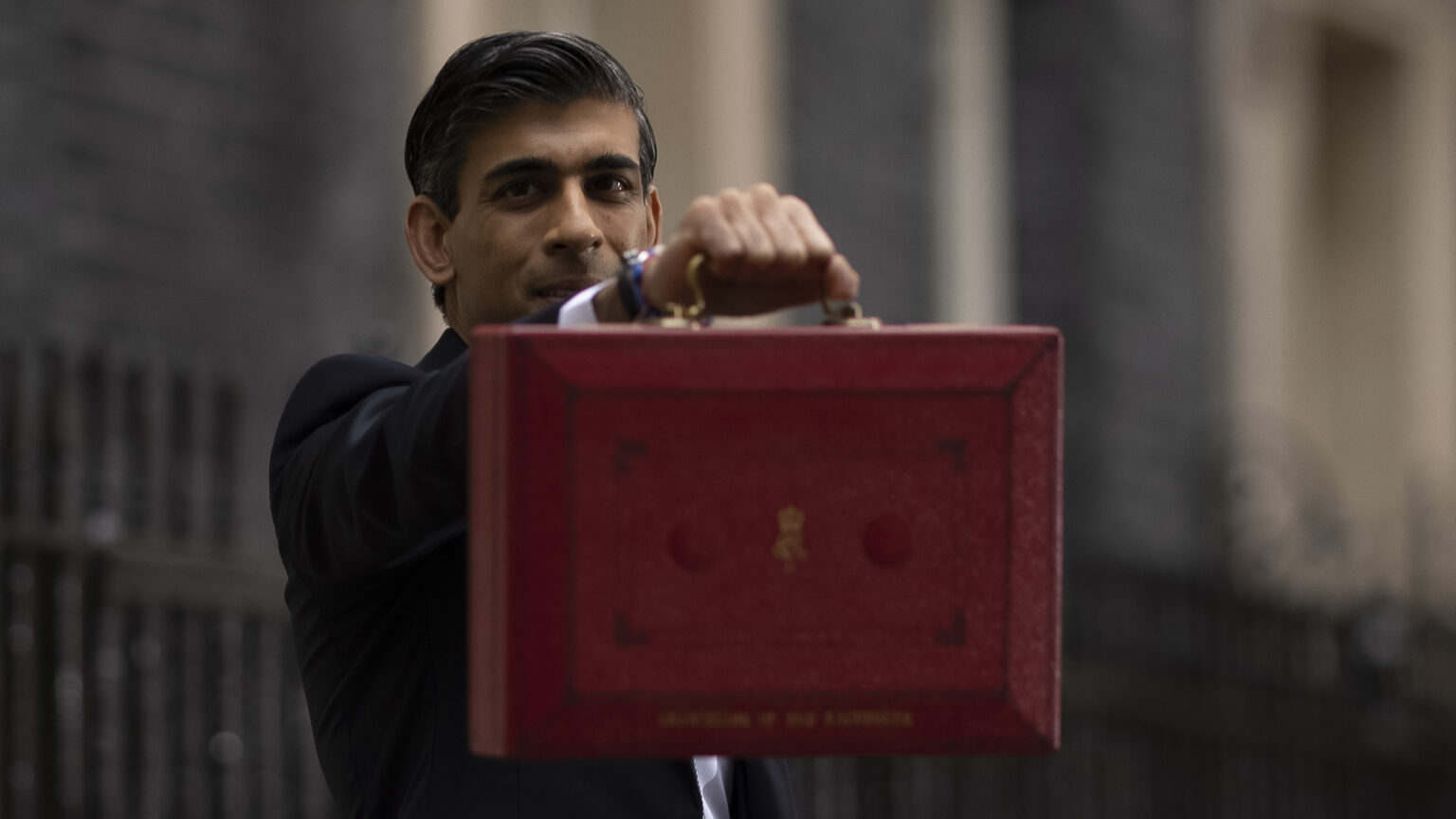 There is a fine line between optimism and delusion. UK chancellor Rishi Sunak is firmly in the delusion camp.
Delivering today's budget – a budget 'fit for our new age of optimism' – Sunak was almost distastefully upbeat, given some of the economic clouds descending on the country. Though the chancellor wanted to look to the post-Covid economy, the UK is still bearing the scars of the past two years of state-enforced shutdown.
As winter looms, households are being squeezed by soaring energy bills and rising inflation. Businesses are struggling with labour shortages and supply-chain chaos. The multiple crises engulfing the economy got a brief mention by the chancellor, but these were quickly dismissed as global problems, which are apparently in no government's gift to fix.
The chancellor likes to think these crises are growing pains en route to a 'high-skill, high-wage economy' that is just around the corner. But the Office for Budget Responsibility's growth projections, also released today, fall well short of this boosterism. After a sharp 'bounce-back' from the lockdown, UK GDP is expected to grow by just 1.3 per cent in 2023 and 1.6 per cent in 2024. These are hardly sunlit uplands to look forward to.
While it might not be a high-growth or high-wage economy, it will certainly be a high-cost economy. The Bank of England's headline inflation figure of four per cent does not do justice to some of the staggering price rices faced by many key sectors. For instance, the prices of vital materials in the construction sector – such as timber, steel and concrete – rose between 60 and 80 per cent in the first seven months of the year.
This will surely put a spanner in the works of the chancellor's otherwise welcome plans for increased infrastructure investment. And it won't be long before businesses of all types start to pass the rising costs of inputs on to consumers.
As one former special adviser quipped before the budget, while the chancellor expects the economy to rebalance itself in a 'nice' way after Covid, with higher wages and higher productivity, a market that's been this severely disrupted also has 'nasty ways' to reach a new equilibrium – through 'higher prices, lower output, more imports and lost UK production capacity'. Even the rising wages that the chancellor trumpeted may be deceptive. Unless they can keep up with inflation, they are meaningless.
Sunak insisted his 'plan' for the economy is working. But there was no concrete plan in this budget to make the 'high wage' economy a reality. Much like his boss, Boris Johnson, Sunak seems to think a whole new set of economic conditions can be summoned into existence through talk alone.
Other budget announcements, such as a hike in the minimum wage, an end to the public-sector pay freeze and a cut to the Universal Credit taper rate, will at least offer some relief from the looming cost-of-living crisis. But they do not address the core weaknesses of the British economy. In fact, none of the measures in the budget comes close to grappling with the UK's decades-long crisis of low productivity, which is the main barrier to the wage growth we need.
Equally wide of the mark were Sunak's claims to be delivering 'world-class public services'. It seems he hasn't noticed that NHS waiting lists have ballooned to record lengths and it has become nigh-on impossible to see a GP face-to-face. And while it is good to see rising public spending, this won't necessarily deal with the state's fundamental problems. Our public sector, particularly the NHS, has an unfortunate habit of swallowing up vast sums of cash with little improvements to show for it. While Sunak's pledges to end the age of austerity and increase public-sector investment are certainly nice to have, they are clearly insufficient to transform the economy and the state.
Of course, this budget was a far cry from 'business as usual' for a Tory chancellor. Rising investment, rising allowances for the lowest-paid workers and more money for public services were clearly pitched at the Conservatives' new voters in 'Red Wall' seats. This budget was perhaps the clearest expression yet of the great political realignment that has taken place since Brexit. Sunak described nearly every new public-spending increase as the 'largest in a decade' – clearly looking to contrast himself with his Tory predecessors. If nothing else, the chancellor today proved that his party really has changed its approach to the economy quite substantially. The trouble is that it has not changed nearly enough.
If the government is truly to serve its new voters it has to do more than increase state spending. It needs to tackle the root causes of the UK's chronic economic problems. It needs a concrete plan to raise productivity and wages. It cannot rely on rhetoric alone to do this.
We know that this government is willing to break with its party's orthodoxies. But it has so much further to go if it is to break Britain out of its long-term slump. Complacency is not an option.
Fraser Myers is deputy editor at spiked and host of the spiked podcast. Follow him on Twitter: @FraserMyers.
Picture by: Getty.
To enquire about republishing spiked's content, a right to reply or to request a correction, please contact the managing editor, Viv Regan.