We need to dial down women's fears
The proposed '888' phone line to monitor women's movements won't make women feel safer.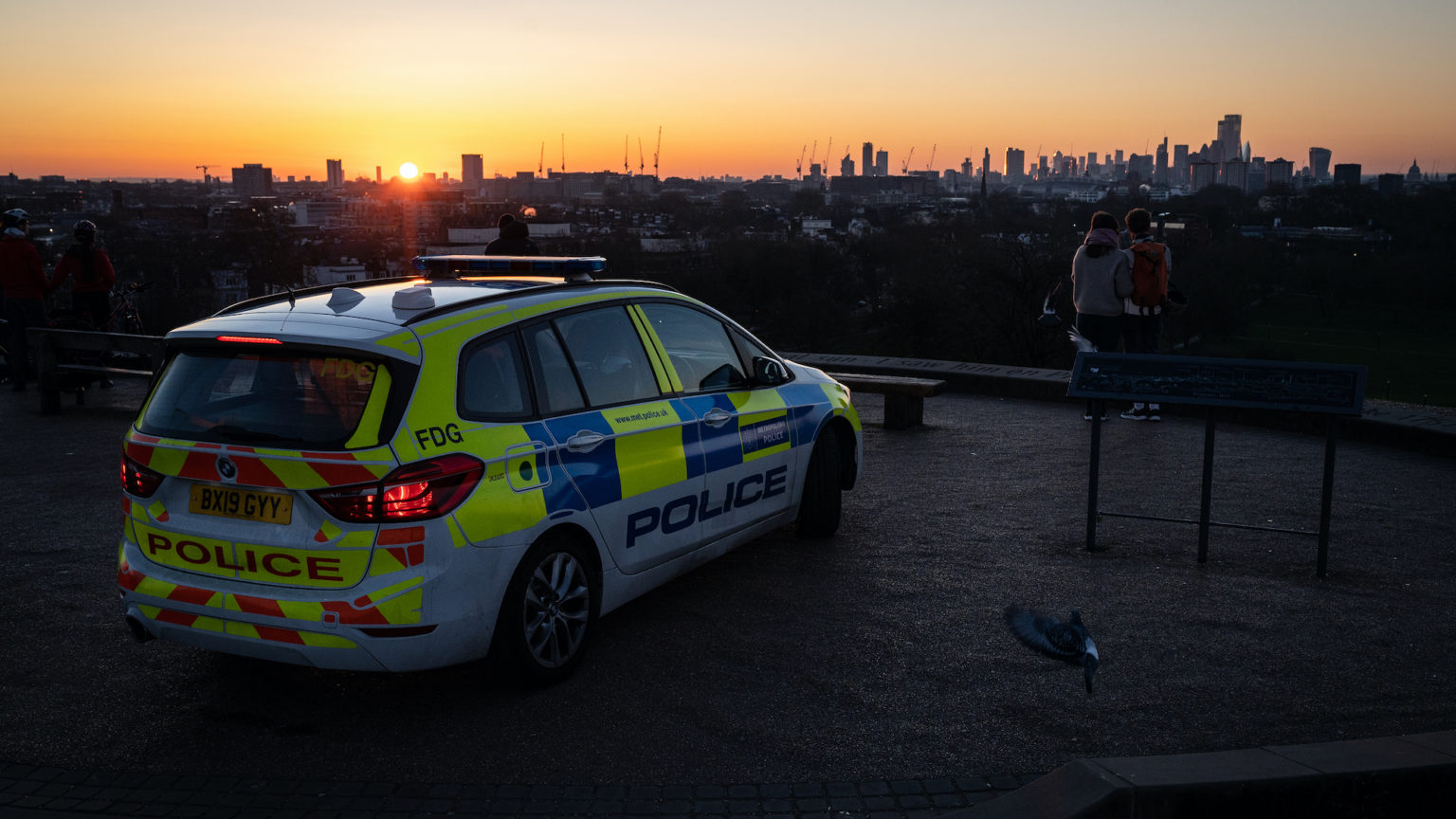 Since the murder of Sarah Everard all kinds of mad proposals have been floated to try to make women feel safer. One baroness joked about introducing a curfew on men, which was then repeated by other politicians as a serious proposal. Others have argued for improvements in street lighting, access to free rape alarms and the right to carry pepper-spray canisters.
The most alarming suggestion has also caught the attention of the government. A designated phone service on an '888' number, with a matching 'Walk Me Home' mobile-phone app, would track women on their journeys to make sure they reach their destination safely. The idea was cooked up by the chief executive of BT, Philip Jansen, who says that he and his team were filled with 'outrage and disgust' after the murders of Everard and Sabina Nessa. They wanted to do something about the fact that 'the simple act of walking home is making people feel anxious and at risk'.
The project has been given the green light by home secretary Priti Patel and would cost roughly £50million to set up. Patel's support for the service should raise alarm bells for anyone who values freedom. Patel is arguably the most authoritarian minister in the Tory cabinet. She has been at the forefront of pushing for crackdowns on protests and on the free speech of social-media users.
The government's enthusiasm for the 888 service is deeply worrying. It seems the state believes women need to be surveilled by their partners or family members in order to be safe when walking the streets. Not only does this deny the statistical reality that very few women will ever face serious danger in public. But it also feeds a culture of fear brewing among women, particularly among a younger generation, who are losing confidence in their ability to live normally without chaperones or police protection.
Indeed, feminist critics of the 888 line and acompanying app have tended to argue that the scheme does not go far enough. Laura Bates, founder of the Everyday Sexism Project, quipped that it would only help the authorities find 'where our bodies are when we don't arrive home safely'. The chief executive of the Samaritans, Julie Bentley, suggested that we should 'put a bloody tracker on dangerous men instead'.
All these campaigners seem to have forgotten what it is like to be a young woman out on the town. It often means lying to your parents about whose house you were staying at, taking shortcuts through unknown areas to avoid bumping into your aunt with your one-night stand, or braving a bar or a concert alone in the hopes of having some fun. These are normal parts of growing up – they are not dangerous experiences.
It is bad enough that the government is proposing more surveillance of women. But the lack of backlash against this is even more concerning. It shows that the panic over women's safety and male violence has reached fever pitch.
This new 888 phone line will not make women safer, but it will encourage women to be even more fearful, making us grip our keys tighter and look over our shoulders more frequently when there is no need to do so. It will do nothing to liberate women.
Ella Whelan is a spiked columnist and the author of What Women Want: Fun, Freedom and an End to Feminism.
Picture by: Getty.
To enquire about republishing spiked's content, a right to reply or to request a correction, please contact the managing editor, Viv Regan.