No, we don't need a curfew for men
Why on earth are politicians even entertaining such a draconian and inhumane policy?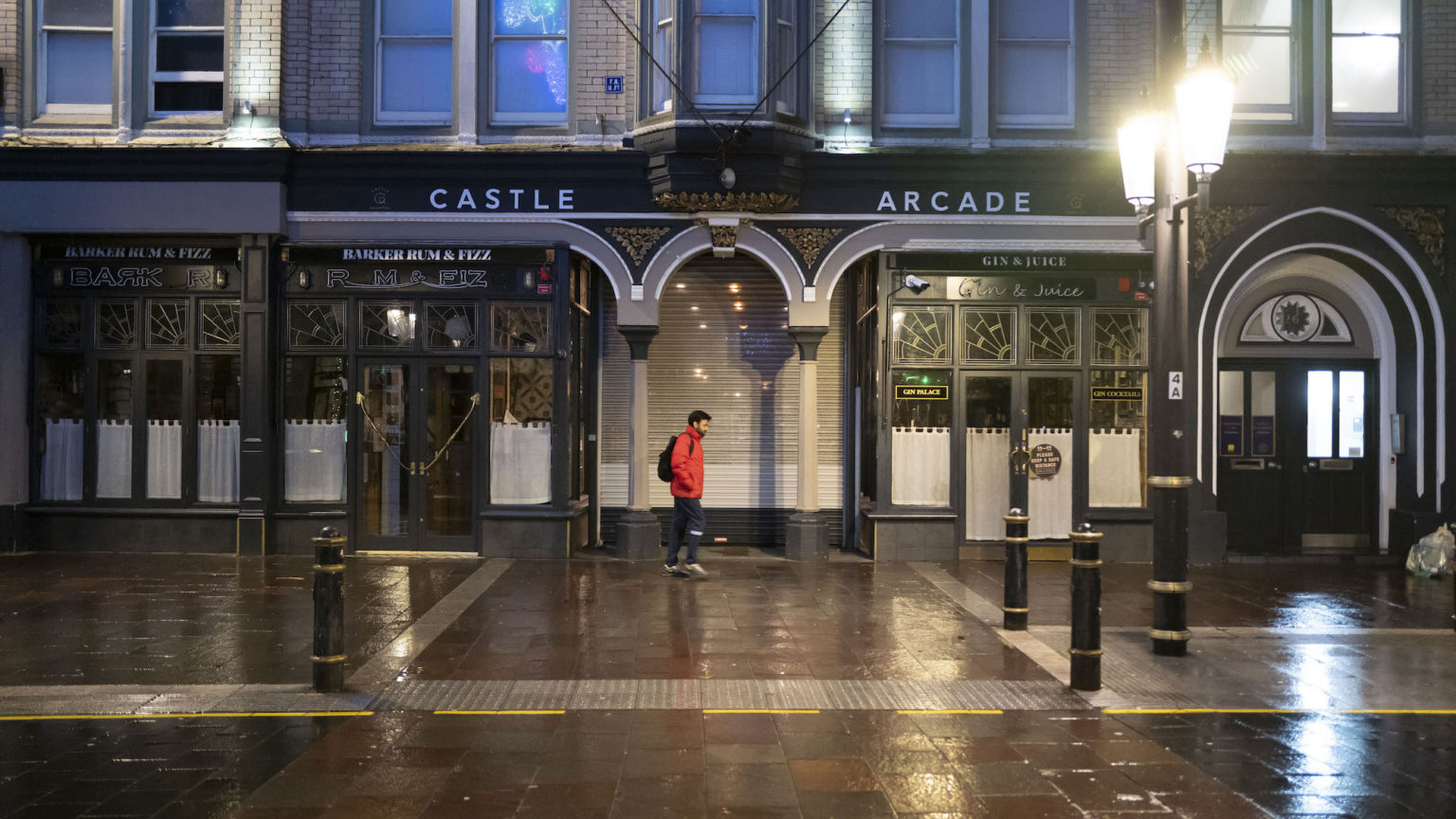 Apparently, the way to stop violence against women is to keep men locked up indoors.
Green Party peer Jenny Jones has called for a 6pm curfew for men to make women safer, following the murder of Sarah Everard. Speaking in the House of Lords on Wednesday, Jones said the authoritarian policy would reduce 'discrimination of all kinds'.
This seems like a joke. After all, who would honestly propose such a mad, authoritarian idea? Jones has since tried to clarify that her comment was ironic. She says she was responding to Metropolitan Police advice to women living in the area where Everard disappeared, which advised them from going out alone.
But Jones has muddied the waters, telling Sky News, 'It's not an entirely serious suggestion as I don't have the power' to enact a curfew. In other words, she felt that she couldn't – not that she shouldn't.
"Men don't understand the pressure that women are under."

Baroness Jenny Jones says 'police don't take the harassment of women on the street seriously' as she suggests a 6pm curfew for men after police reportedly advised women "not to go out alone".https://t.co/iVOykcUcvK pic.twitter.com/MygntD8PpI

— Sky News (@SkyNews) March 12, 2021
But it's not just Jones who has flirted with the idea of putting men under house arrest. Welsh first minister Mark Drakeford has refused to rule out a men-only curfew.
On BBC Breakfast, Drakeford said, 'If there were a crisis, and you needed to take dramatic action that allowed that crisis to be drawn down, then of course you'd be prepared to consider all measures that would make a difference'.
Drakeford has since said he didn't want a curfew. He confirmed in a tweet: 'We are NOT introducing a curfew for men in Wales – or even considering it. This is misleading and deliberately misses the real issue.' But why, then, did he not reject a curfew outright when given the opportunity to?
Others are promoting a voluntary men-only curfew, which is just as mad. Former chief prosecutor Nazir Afzal, who currently advises the Welsh government, tweeted on Friday that men should 'symbolically' stay indoors while women hold a vigil for Sarah Everard this weekend. 'It's a way for us to feel what women feel when they are prisoners in their own homes because they feel unsafe because of us men', he said.
A male-only curfew – whether voluntary or enforced – would be absolutely insane. It is impractical, authoritarian and inhumane. It implies that all men are responsible for the violent actions of an extremely small minority, and should endure some form of collective punishment. It is also patronising and insulting to women. It is surely not long before male feminist-allies like Mr Drakeford and Mr Afzal call for our vulnerable women-folk to be chaperoned as they were in the Victorian era.
The tragic death of Sarah Everard has blown the risks women face out of all proportion. But perhaps more significantly, the lockdown is getting to politicians' heads. The government has demonstrated it can put the whole nation under house arrest in the name of 'public safety' – without significant pushback. Now no restrictive policy, no matter how authoritarian, seems too extreme.
To enquire about republishing spiked's content, a right to reply or to request a correction, please contact the managing editor, Viv Regan.