The woke cultural revolution is out of control
The neo-Maoists of the 21st century are determined to crush any person or idea they find 'problematic'.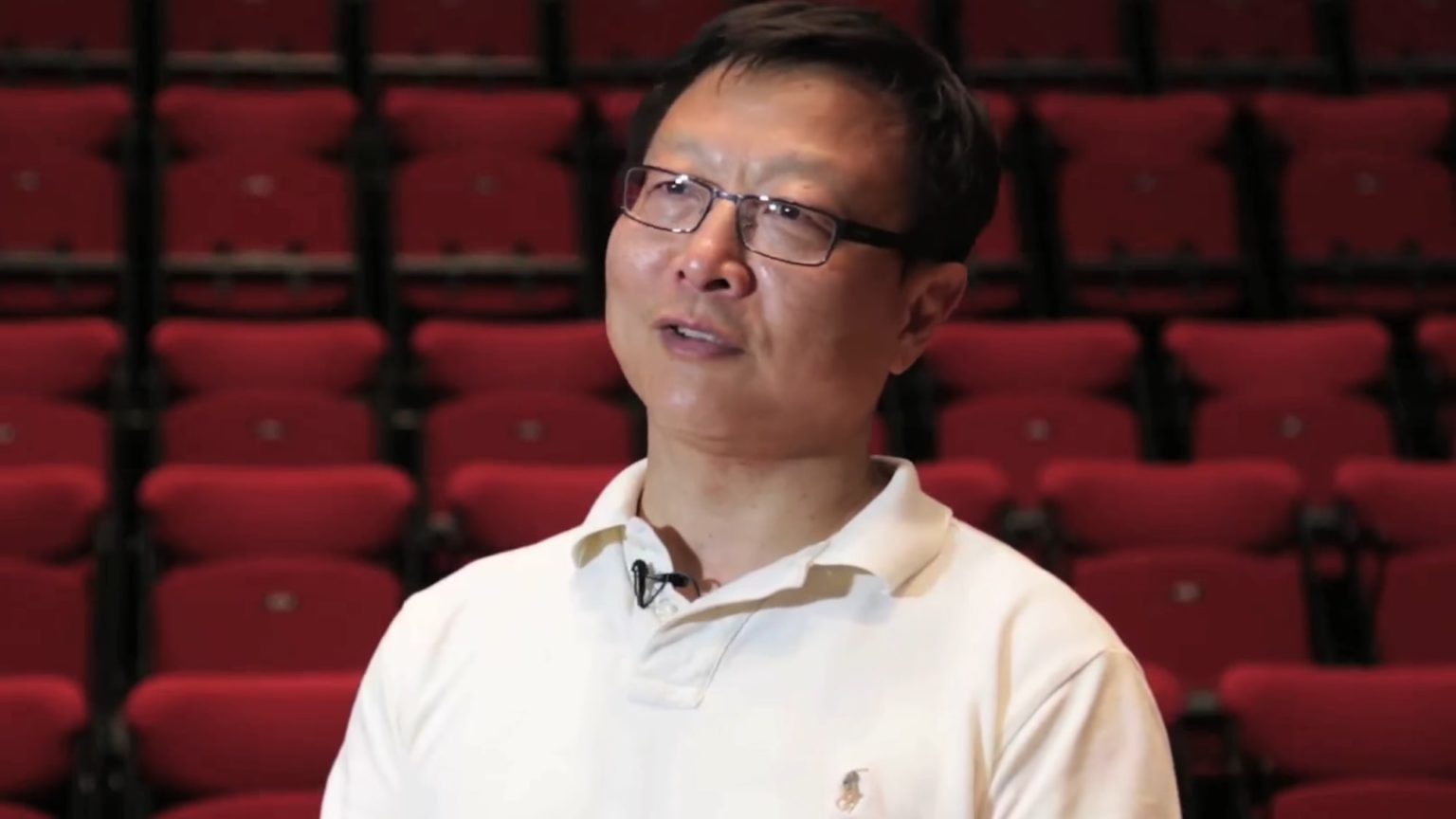 Imagine having the misfortune to live through not just one cultural revolution, but two. To twice find yourself in the midst of an authoritarian spasm in which wild-eyed intolerant youths hunt for incorrect thinkers to shame and punish. That has been the unlucky experience of Bright Sheng. He lived through the original Cultural Revolution in Mao's China, when he was a child, and now, as an adult, he's been targeted by the woke neo-Maoists running riot on campuses in the US. These brookers of no dissent are as keen to crush those they consider 'problematic' as were the Red Guards of 1960s China.
Sheng is a music professor at the University of Michigan. He is a highly accomplished pianist and composer. His works have been played by every great classical music outfit, from the New York Philharmonic to the Chinese National Symphony Orchestra. But such stellar cultural achievements provide no protection against the attentions of the woke mob. Sheng's crime, in its eyes? He showed his students the 1965 film of Shakespeare's Othello, in which Laurence Olivier famously – infamously, now – donned blackface to play the titular Moor. Humiliate him! Hang a sign around his neck! He has erred and must be taught a lesson.
The response to Sheng's cultural crime was swift and unforgiving. The reason he showed the movie to students in his undergraduate composition class was not, of course, to rattle or offend them with the sight of one of the 20th century's most famous actors coated in black make-up. No, he was teaching them about the relationship between music composition and the works of Shakespeare – an entirely legitimate and no doubt enlightening educational endeavour. The prickly upper-middle-class youths of the modern campus saw it differently, however. 'I was stunned', one told the Michigan Daily. Our classes are 'supposed to be a safe space', she said, and yet here was Larry Olivier in boot polish invading their sheltered lives and giving them nightmares. The horror.
After receiving complaints from students, the dean of Michigan's music school, David Gier, wrote a letter essentially denouncing Sheng. 'Professor Sheng's actions do not align with our school's commitment to anti-racist action, diversity, equity and inclusion', he said. Imagine seeing a mob form against one of your most accomplished music professors – just for showing a film – and effectively taking the side of the mob rather than the professor? This looks like a classic example of how the tyranny of wokeness works on campus – institutional cowardice merges with the febrile intolerance of unworldly students, giving rise to a chilled, stifled climate.
One of the most striking things about the Sheng affair is that his apology ended up making things worse. He made two apologies, the first one just hours after his showing of Othello, in which he acknowledged that the movie is 'racially insensitive and outdated', and the second one a few days later, in which he pointed out that he harbours no animus towards any racial or ethnic group and has in fact worked with people of colour many times throughout his career. Oh dear. Big mistake. Sheng should know that in the Kafkaesque universe of racial identitarianism, there's no defending yourself against accusations of racism. Once the bony finger of condemnation has been pointed your way, your only option is to hang your head in shame, confess to your racial ignorance, and promise to 'do better'. Anything else will simply heat up the hot water you're already in.
And so it was that Sheng was rounded on as much for his apology as he was for showing Othello in the first place. As Newsweek rather euphemistically put it, 'the way in which he framed [his] apology caused further controversy'. What this means is that a gaggle of neo-McCarthyites who took umbrage at Sheng's temerity in defending himself from insinuations of racism wrote a letter demanding that he be pulled from the composition course. Eighteen undergraduate composition students, 15 graduate students and nine members of Michigan staff wrote to the music dean calling for Sheng to be purged from the course that had been so sullied by Olivier's blackface. Sheng then stood down.
Let's be real about what happened here. At a prestigious music school a highly accomplished composer was hounded from one of his own courses for showing his students Olivier playing Othello. Just think about that. Now, we can all agree that blackface is outdated, and that no serious actor would do it today. But this is Olivier we're talking about, and Shakespeare, being shown in an educational setting full of young adults who are meant to appreciate culture in all its complexity. The public humiliation of Sheng confirms the philistinism and barbarism of wokeness. This hypersensitive, deeply intolerant ideology is hostile to culture and art and the openness of mind these noble endeavours require.
Sheng's treatment brings to mind another dark episode in modern history – the one in which Red Guards rather than Woke Guards took it upon themselves to punish those who held 'outdated' ideas or displayed 'outdated' culture. Sheng experienced the Cultural Revolution. He was born in Shanghai in 1955. Red Guards confiscated his family's piano, considering it a 'bourgeois' indulgence. Those Maoist warriors robbed the young Sheng of the means to play music; the neo-Maoists of today's PC crusade have robbed him of one of his outlets for teaching music. In both situations, Sheng was punished by rough, censorious philistines who refuse to tolerate any practices or ideas they consider old-fashioned or 'problematic'. Chillingly, one of the students at Michigan said Sheng's stepping down was the 'bare minimum' he should do. What more do they want? Pack him off for re-education? Shave his hair off and parade him in the public square? Hang a confession from his neck in which he admits to sinning against the new morality?
And they say cancel culture doesn't exist. It does, and it has eerie echoes of the Cultural Revolution. That was a frenzied war against the 'Four Olds' – old ideas, old culture, old customs and old habits. Today's Woke Revolution likewise longs to wipe out all 'outdated' things, whether it's statues of historical figures who held different views to our own, comedy shows that contain iffy or un-PC jokes, great works of literature that contain the n-word (including expressly anti-racist works, like To Kill a Mockingbird), and anyone who cleaves to the apparently ancient belief that there is such a thing as biological sex. Punish them all, erase all of it. This is 21st-century Maoism, and any educational or cultural institution that goes along with it is signing its own death warrant.
To enquire about republishing spiked's content, a right to reply or to request a correction, please contact the managing editor, Viv Regan.