This feminism of fear is bad for women
It is simply not true that women are in danger every time we walk the streets.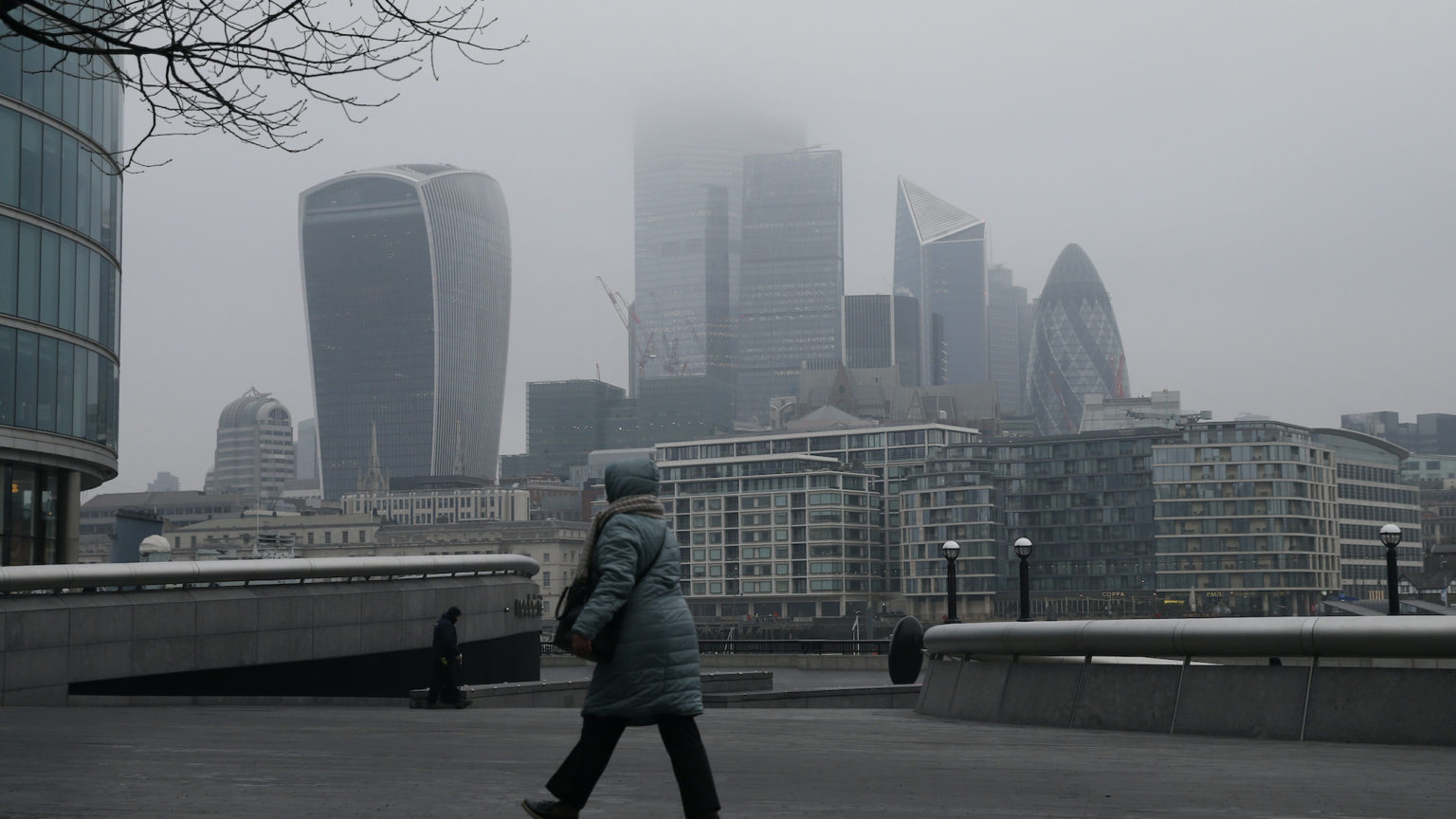 The killings of Sarah Everard and Sabina Nessa have prompted a lot of soul searching about the state of male violence against women.
The platitudes that follow tragedies like these are often predictable. Some have called for improved sex education. Others want pornography to be regulated, arguing that this would prevent men from developing misogynistic ideas.
Many of these demands contradict each other. For instance, while some feminists want more police involvement in women's safety – for misogyny to be made a hate crime and for women to be able to liaise more closely with the police when reporting street harassment – others say the police cannot be trusted.
Even the police themselves now say that women should be wary of lone male officers. After all, it was a police officer who killed Everard. And it was police officers who took pictures of Nicole Smallman and Bibaa Henry's dead bodies, then sent them around on WhatsApp. If it's true that we can't even trust a policeman to speak to us alone, why should we trust officers to take our reports of wolf-whistling seriously?
It is understandable that tragedies like these also prompt some women to imagine themselves in the shoes of Everard or Nessa and feel the chill of 'what if'. But what is less understandable is the desire among politicians and commentators to ramp up fear about women's safety based on these tragic but uncommon incidents.
Many have been quoting the All-Party Parliamentary Group for UN Women's report on sexual harassment in UK public spaces as evidence of the 'epidemic' of violence against women. After the report's publication in March, its claim that 97 per cent of women have been sexually harassed was suddenly everywhere. Protesters also adopted the figure, organising the first '97 March' in April.
In fact, this figure has been misquoted – according to the report, 71 per cent of women say they have experienced 'some form of sexual harassment in a public space'. Of course, 71 per cent is still high, but this is at least in part because the report's definition of sexual harassment covers a wide spectrum of behaviours. Harassment, the report says, is a 'continuum of violent practices against women and girls', including 'rape, other aggressive touching, forced viewing of pornography, taking and circulating sexual photographs, as well as verbal sexual conduct'. 'In effect', it says, 'sexual harassment is unwelcome sexual conduct'. Given that we don't know which of these things any one respondent has experienced, it's hard to quantify the prevalence of this alleged epidemic. 'Unwelcome sexual conduct' could cover anything from overhearing a dirty joke to something as serious as unwanted groping.
The murders of Everard and Nessa have also been held up as examples of the dangers women face in public spaces. This is despite the fact that the proportion of violent acts against women carried out by strangers is extremely low. Most women who are sexually assaulted or murdered will know their assailant, and most violence against women takes place in the home.
There is clearly more that can be done to tackle this violence. Last month, a report commissioned by home secretary Priti Patel revealed the 'postcode lottery' women face when reporting instances of domestic abuse. The failure of police to respond to large-scale abuse in the Rotherham and Rochdale scandals also shows how bad the system can sometimes be at taking claims of abuse seriously.
When talking about violence against women, we have to be far more specific when citing statistics and making claims about the scale of the problem. It is not nitpicking or downplaying the seriousness of harassment to recognise that cases like Everard's and Nessa's are exceptional and rare.
Such hyperbole about the threats to women's safety contributes to the sense that women are more vulnerable than men and are not their equals in public space.
Fear can be as great a threat to women's freedom as the actual prevalence of abuse from misogynistic men. Encouraging women to feel afraid at night, even when there is nothing to fear, is the modus operandi of predatory men who shout at us from bus stops or sit too close to us on the train. The man who murdered Everard, Wayne Couzens, allegedly had a history of indecent exposure. People like this thrive on making women feel uncomfortable and afraid.
Despite all this soul searching, the solutions proposed for how to deal with sexism and violence against women always come up short. Those who argue that sex education should be increased seem to believe that men who rape women simply aren't educated about consent – when the real problem is they act in defiance of women's lack of consent. Those who call for 'men to sort it out' might get a few retweets from male feminists, but this will have no effect on the minority of men who still believe they have a right to treat women as second-class citizens. Violence against women cannot be solved by technical fixes like street lights or curfews, or legal measures like making misogyny a hate crime.
Sexism still exists, and it's not just thanks to the small hangover of men who are still living in the 1950s. It is also because the feminist politics of fear tacitly accepts the idea that women are more vulnerable and weaker than men.
Ella Whelan is chairing 'Feminism's Civil War' at the Battle of Ideas festival this Sunday at Church House, Westminster.
To enquire about republishing spiked's content, a right to reply or to request a correction, please contact the managing editor, Viv Regan.