Goodbye and good riddance to Public Health England
When it should have been preparing for a pandemic it was fussing over how much sugar is in biscuits.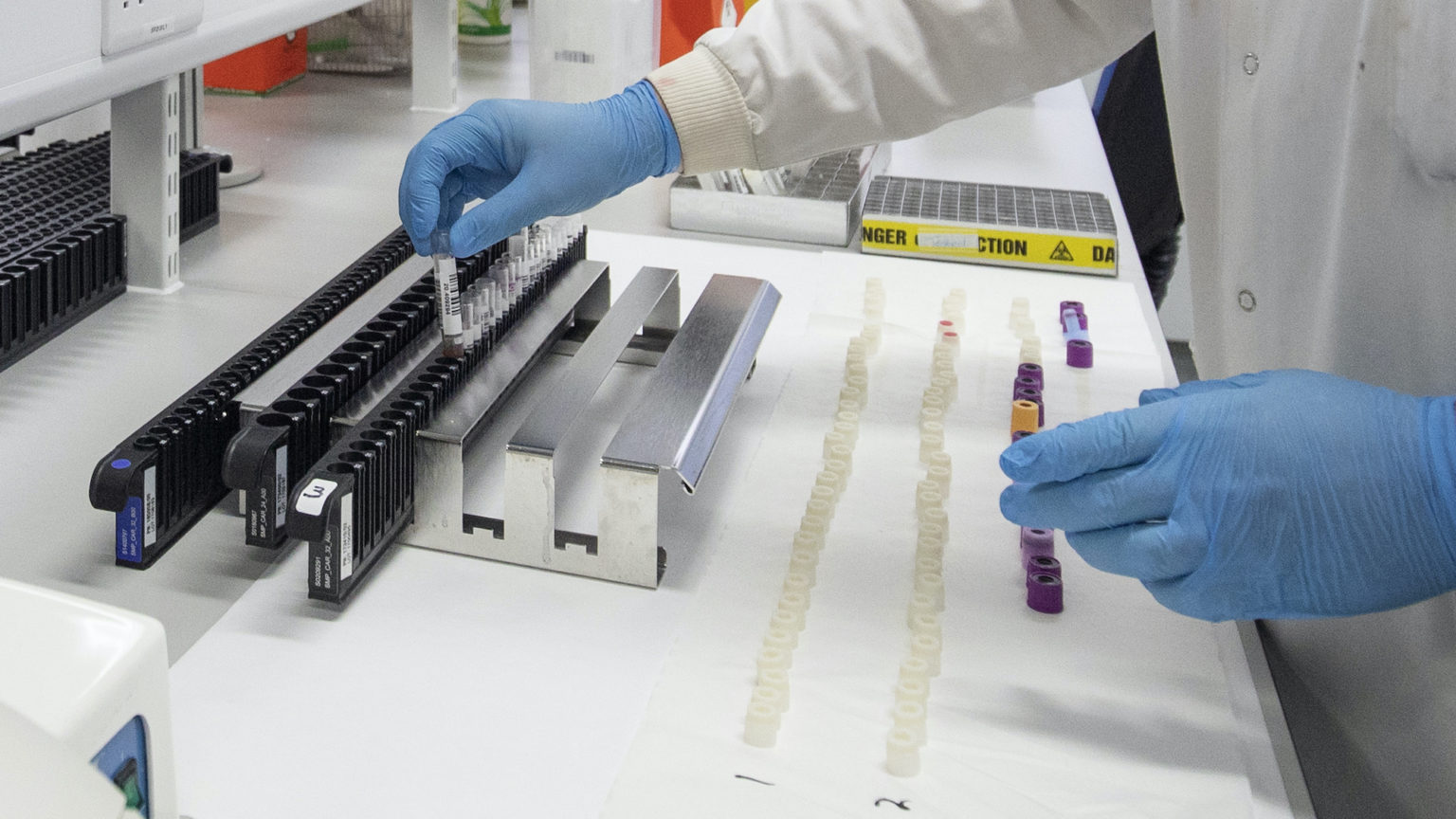 The first action of Public Health England (PHE) when it came into being on April Fool's Day 2013 was to lobby the government to introduce minimum pricing for alcohol. Yesterday, its final action before being abolished was to publish a series of reports about gambling. That, in a nutshell, is where PHE went wrong. Obsessed with personal behaviour, it paid too little attention to public health and failed catastrophically when tested by an infectious disease.
As of today, it is no more. PHE's public-health responsibilities have been taken on by the new Health Security Agency, while the new Office for Health Improvement and Disparities will tell us to eat our greens and get some exercise.
There are some who think that PHE has been unfairly treated by a government desperate to find a scapegoat for the cack-handed response to Covid-19. The government certainly needed a scapegoat, but there is nothing unfair about PHE's abolition. It is a miracle it didn't happen sooner.
Remember when PHE not only discouraged the public from wearing face masks, but also helped get advertisements for them banned? What about the time it failed to record 16,000 coronavirus cases because it didn't know how to use Excel? Who can forget the way it counted literally any death that took place after a Covid infection as a Covid death? Or the way it kept local authorities in the dark about the number of infections in their area?
All of this was trivial compared with PHE's failure to plan for a coronavirus epidemic. And when Covid arrived it gave up testing and tracing almost immediately. While other countries ramped up testing by using private-sector labs, PHE stuck with its own labs and some NHS facilities – it also reportedly refused to pick up the phone when private enterprises offered to help. When the House of Commons Science and Technology Committee asked Sharon Peacock, PHE's national infection service director, why contact tracing was virtually abandoned in February 2020, she said: 'That's a good question. I'm just thinking about how I'm going to answer that.' She promised to provide the 'evidence and rationale' for the decision by email but it was never sent.
The truth is that PHE gave up on tracking and tracing in the early stages of the pandemic because it thought Covid was like flu. Why did it think Covid was like flu? Because it only had a plan for dealing with flu and if Covid wasn't flu, it didn't have a plan. Not that it would have made much difference since the flu plan involved sequencing the virus and then allowing the disease to spread, perhaps closing the schools for a bit if things got too hairy.
Covid was an unwelcome distraction from what PHE saw as one of its core missions: taking sugar out of food. I do not exaggerate. Yesterday, PHE's interim director, Michael Brodie, tweeted that the 'defining chapters' of the agency's existence were 'Ebola, Novichok, sugar reduction and of course the pandemic'. Spot the odd one out.
The sugar-reduction scheme was a failure of hilarious proportions. Designed to take 20 per cent of the sugar out of most processed foods by 2020, it resulted in fewer sales of the 'reformulated' products and increased consumption of sugary products. By 2019 chocolate sales were up by 16 per cent and the great British public had increased its consumption of biscuits and confectionery by seven per cent. Overall, as PHE gloomily noted, there had been a 'reduction in the proportion of total sales from [the] lower-sugar categories and increases in sales in higher-sugar categories'.
The food-reformulation programme – which aimed to reduce the levels of salt, sugar and calories in food products – was only one element of a war on food that verged on the deranged. PHE jumped the shark in December 2017 when it urged people to restrict their breakfast to 400 calories and their lunch and dinner to 600 calories each. This amounted to a total far below the 2,500 calories (for a man) or 2,000 calories (for a woman) necessary to avoid malnourishment. PHE then instructed the food industry to abide by a list of arbitrary calorie caps for a vast range of products. Sandwiches and main-meal salads? 550 calories. Ready meals? 544 calories. Vol-au-vents and onion bhajis? 134 calories. Salad dressing? 145 calories. And so it went on in obsessive, bureaucratic detail.
A whole book could be written about the bottomless incompetence and quixotic delusions of an organisation that swallowed £4 billion a year. This is an agency that decided not to bother testing people for Covid at airports during a pandemic because PHE higher-ups' limited cognitive abilities led them to believe it wasn't worth it. It paid academics to fiddle with its computer model to justify lowering the 'safe' level for alcohol consumption. It claimed that smokers were 14 times more likely to suffer a bad case of Covid just as evidence was emerging to show that smokers were significantly less likely to catch the virus. Even in the gambling report that turned out to be PHE's swansong, you can sense the disappointment when it found no link between problem gambling and smoking or obesity.
Now PHE is to be replaced by the Office for Health Improvement and Disparities. It was originally going to be called the Office for Health Promotion but was given a more unwieldy name so that a reference could be made to 'health inequalities'. We must assume the new agency is against 'disparities' rather than being for them. We can further assume that the disparities in health that will most interest it will involve food, alcohol and tobacco. Gambling too, probably. The new agency has all the hallmarks of being Public Health England 2.0. Many of the personnel remain the same. Only the stationery has changed. Even the ludicrous food-reformulation scheme will continue, now endorsed by the only health agency that can rival PHE for wastefulness and ineptitude: the World Health Organisation.
Nevertheless, we must take our Schadenfreude where we can. The Office for Health Improvement may cause us headaches tomorrow, but the beast of Public Health England has been buried. As Bob Dylan once sang, I'll stand over its grave 'til I'm sure that it's dead.
Christopher Snowdon is director of lifestyle economics at the Institute of Economic Affairs. He is also the co-host of Last Orders, spiked's nanny-state podcast.
To enquire about republishing spiked's content, a right to reply or to request a correction, please contact the managing editor, Viv Regan.