Trans ideology has taken over on the Tories' watch
Sajid Javid says trans dogma is 'unscientific'. So why is he letting it overrun the NHS?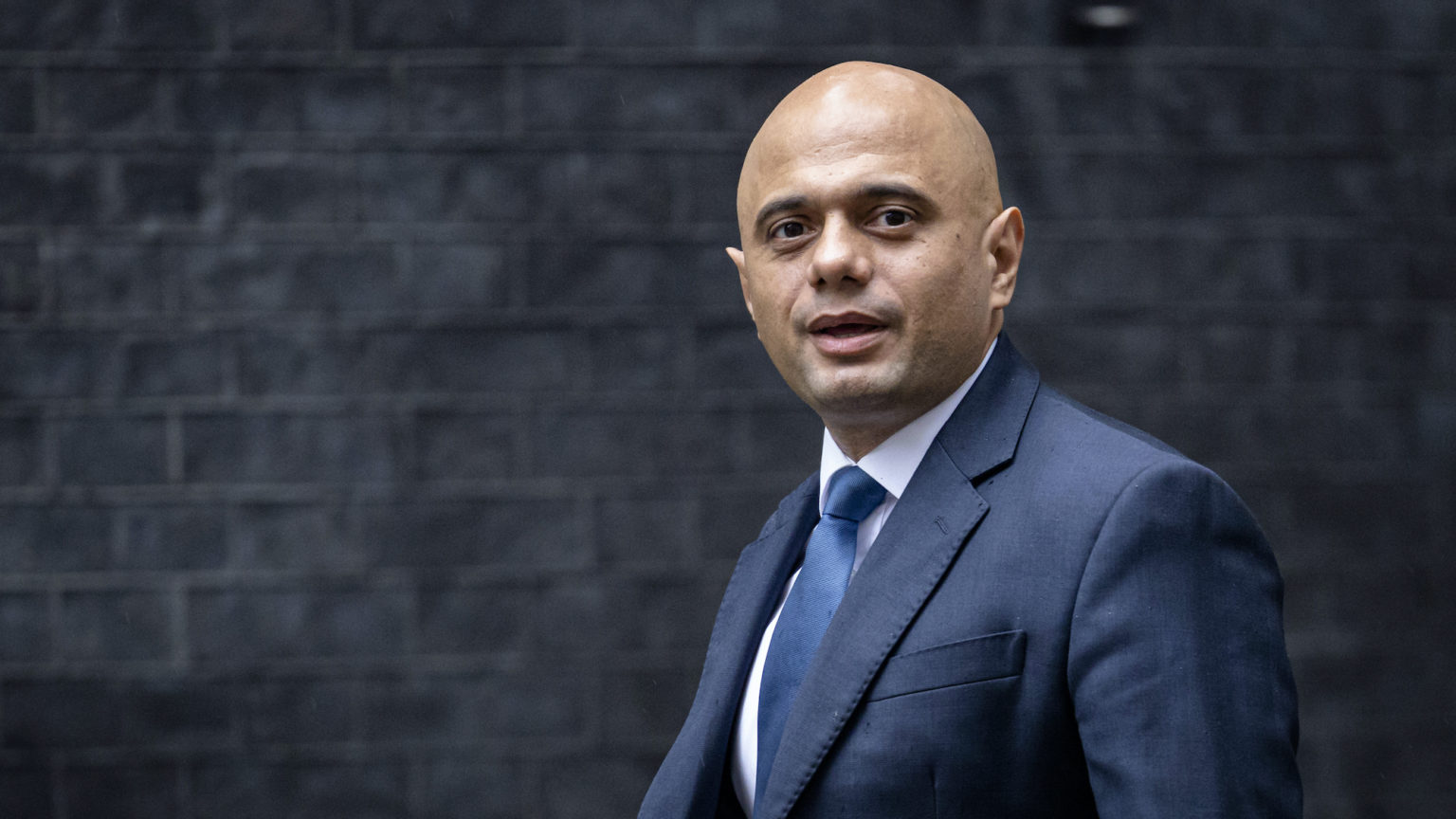 Health secretary Sajid Javid made a welcome intervention into the debate about gender ideology at the weekend. On his BBC One show, Andrew Marr asked Labour leader Keir Starmer whether it was transphobic to say that 'only women have cervixes'. Starmer infamously replied, 'It is something that shouldn't be said, it is not right'.
Enter Javid, who then tweeted that Starmer's words were a 'total denial of scientific fact', and that this was shocking coming from a man who 'wants to run the NHS.'
Perhaps Javid thought this was an easy win – a quick tweet that highlighted the clear blue water running between the Tories and Labour. If only. Over the past decade, on the Tories' watch, the NHS has been increasingly captured by gender ideology. And Javid, despite health being his remit, is yet to say or do anything about it.
This matters for both NHS staff and patients. The takeover of trans ideology threatens the safety and dignity of women. It undermines everyday language, as well as free speech and freedom of conscience. And it also undermines science and medicine, posing risks to people's health, including the health of those who identify as trans. Human beings are sexed down to our smallest cell. Denying this fact would be a problem in any context. Denying it in a medical context can be catastrophic.
The sheer size and complexity of the NHS makes it impossible to assess the true scale of the problem. The examples that have come to public attention are merely the tip of the iceberg.
Take the guidance produced by various NHS trusts on how to support trans patients and staff. No doubt the intentions are good. But most if not all of these documents show little respect for proportionality, women's safety or how ordinary people communicate with each other. One example is the Cambridgeshire and Peterborough NHS Foundation Trust's 'transgender guidance' for staff, published in January 2019.
The first problem with the guidance is that it misrepresents the law, claiming that 'the Equality Act 2010… now states that a person who is transgender… must be treated as the gender they have chosen to be'. This is incorrect – there are important exemptions in the Equality Act for single-sex spaces and services.
The guidance also undermines science, defining gender identity as 'a person's deeply felt internal and individual experience of gender, which may or may not correspond to the sex assigned to them at birth'. Of course, medics should know that people are not 'assigned' sex at birth. A baby's sex is an observable fact.
Extraordinarily for something published by the NHS, the Camdbridge guidance casually misrepresents even medical conditions. It defines 'intersex' people as 'individuals whose anatomy or physiology differs from contemporary cultural stereotypes of what constitutes typical male and female'. In reality, intersex people are born with multiple sex characteristics, such as genitals or chromosome patterns. This has nothing to do with 'cultural stereotypes' or how someone identifies.
Worse still, the guidance dismisses women's privacy and safety, saying that the 'sex recorded on your birth certificate' is 'rarely relevant at work'. It says that staff members who are transitioning 'should be treated as their preferred gender in the transition period. This will include wearing the appropriate uniform / clothes and using the preferred gender's facilities – ie, toilets and changing areas.' It essentially cancels single-sex spaces at a stroke.
And if you work in the NHS and want to object to any of this, don't bother. The guidance states that 'all staff members are responsible for complying with the transgender guidance / policy [and] challenging / reporting discriminatory practice or language'.
The NHS is not the only part of our public-health sector that is in thrall to trans ideology. As Melanie Newman and Julie Bindel have warned, data about biological sex is being removed from government-run medical surveys and studies. Public Health England used to publish research and statistics about how patterns of STDs differ between men and women, and between straight and gay people. But following consultations with transgender groups, PHE will no longer ask respondents to surveys about their biological sex, but about how they identify instead. And so there goes the scientific integrity of the research.
I have first-hand experience of this kind of thing. Recently, I was asked to participate in NHS research about a medical condition that is poorly understood. While I gladly obliged at first, I stopped when I discovered that the first question was about my gender identity rather than my sex. What if the condition in question manifests differently in men and women, and therefore needs different treatment? The NHS's data will be screwed. I complained to the researcher and he begged me not to take the matter any further, explaining that it would bog him down for months in an official internal complaints process. How widespread is this denial of sex within the NHS? We need to find out before any more harm is done.
Then there are the dangers to trans people themselves. Women need to have cervical screening to help prevent cervical cancer. Women registered with a GP receive invitations for cervical screening at regular intervals. But if a woman registers with a GP as a man, perhaps unsurprisingly, she won't get these invitations automatically. Let this sink in: the NHS allows women to register as men, and men as women, even when it could potentially cause great harm to their health. Here is the NHS casually explaining it: 'If you're a trans man registered with a GP as male… you'll need to ask your GP practice for an appointment' if you want a smear test.
Which does the NHS think is more important? Kowtowing to gender ideology? Or actually saving lives, providing people – including trans people – with the medical care they need?
The Independent published an article discussing these risks to trans people back in May. And responding to the Starmer controversy, Stonewall raised exactly the same problem this week. But such is the insanity of our times that both failed to propose the obvious, scientifically sound solution: that the NHS should treat people according to their sex, not their gender identity.
Tackling the prevalence of gender ideology within healthcare should be a priority. The government must act before more damage is done. Javid has his work cut out for him if he wants to re-establish sanity, safety and science in the NHS.
Caroline Ffiske is a writer.
To enquire about republishing spiked's content, a right to reply or to request a correction, please contact the managing editor, Viv Regan.