Fracking could have saved us from this energy crisis
The UK has vast gas reserves that we are refusing to exploit.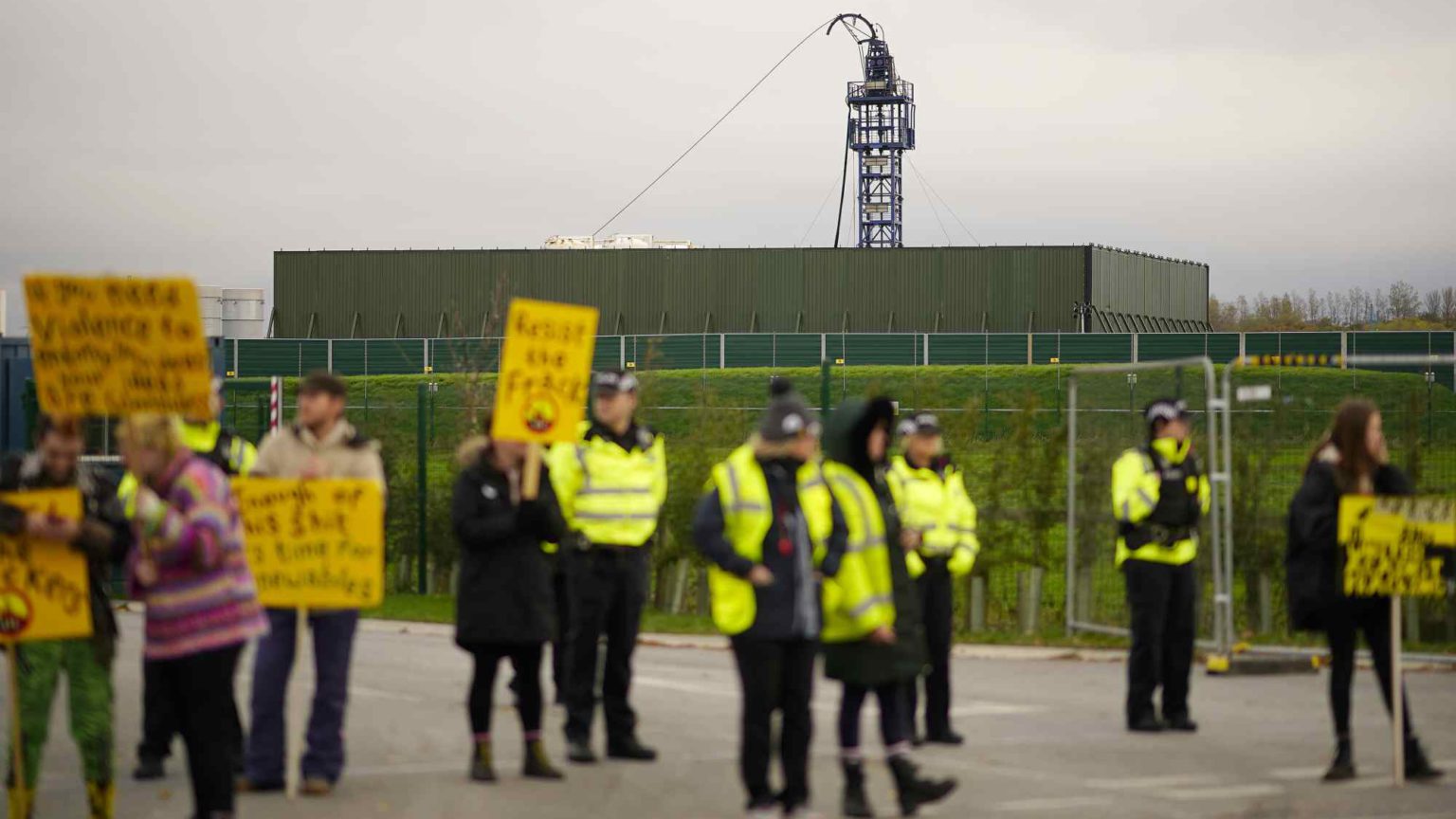 Rising prices and dwindling supplies of natural gas have sparked fears of an energy crisis. Energy bills are shooting upwards. The government is even having to step in to support the production of fertiliser – and its vital byproduct, carbon dioxide – which relies on affordable gas supplies. If only the UK had a bountiful supply of natural gas of its own…. Well, it does – but thanks to eco-warriors and spineless ministers, we're not exploiting it.
For decades, thanks to the rich gas fields of the North Sea, the UK was self-sufficient in natural gas. But supplies have been in decline for years, down from 107.8 billion cubic metres (bcm) in 2003 to just 39.6 bcm in 2019. Now just 48 per cent of UK gas comes from the UK continental shelf, according to the government. In 2018, 72 per cent of our imports came through pipelines from Norway. Gas prices in the UK are also influenced by happenings in the wider world market, particularly the market for liquefied natural gas from Qatar and Russia.
Offshore gas supplies may have declined. But we could increase domestic gas production markedly if we would only take advantage of our vast, onshore shale-gas deposits. According to the Grantham Institute at the London School of Economics, estimates of UK shale-gas reserves range from 2.8 to 39.9 trillion cubic metres (tcm). In 2013, then prime minister David Cameron said that if just 10 per cent of known reserves could be extracted, it would provide the equivalent of the UK's total gas needs for 51 years. The way to extract this gas is to replicate what the US has successfully done, by combining horizontal drilling and hydraulic fracturing – aka, fracking.
The trouble is that there has been a moratorium on fracking in England since November 2019 because of worries about earth tremors. Concerns intensified after a tremor in Lancashire measured 2.9 on the Richter scale. This 'quake', as the Guardian hyperbolically referred to it, could be felt in neighbouring towns.
What terrible catastrophe resulted? One resident of nearby Lytham St Annes, quoted by the Guardian, said there was a 'very loud rumbling', the 'whole house shook' and a 'picture fell off a shelf'. It was 'quite scary', apparently. In the history of seismic events, this registered low on the Does Anybody Really Care scale. As Cuadrilla, the company which ran the fracking site, pointed out, the rumble caused only a third of the ground motion that is allowed by law for construction projects. A report commissioned by the government, published in December 2020, suggested that a tremor of similar magnitude to that in Lancashire 'may cause sparse cases of low superficial damage'.
In other words, a potentially important industry – one that might have even saved us from the current gas crisis – has been banned for relatively trivial reasons. To get things into perspective, one study found that 25 per cent of the earthquakes in the UK during the 1980s and 1990s were caused by mining. Yet the risk of tremors was never a serious consideration in determining whether mining should be allowed – and these quakes certainly didn't inspire the kind of panic-mongering that fracking has.
Let's be honest. The eco-protesters who have made fracking difficult in the UK are not really concerned about such minor subterranean movements. What they really want to do is to stop companies from extracting and burning fossil fuels. They will exploit any issue to scare people into rejecting gas production. And the UK government, obsessed with cutting greenhouse-gas emissions and fearful of localised protests, has bowed down to them.
Instead of being fairly self-sufficient in gas – with the lucrative possibilities of exporting our surplus, too – we have become dependent on imported sources of energy. Many commentators have been raising the alarm about this situation for years. Now we are facing big rises in energy bills both for households and for industry. While the business secretary, Kwasi Kwarteng, tweeted that the 'security' of our gas supply is 'not a cause for immediate concern', there are plenty of people who are far from reassured. A particularly cold winter, a continuing lull in wind generation or some other unforeseen circumstance could put UK energy supplies in real jeopardy.
The government should put energy prices and security at the forefront of its energy policies. Instead, we have made it impossible to make the most of an abundant energy source beneath our feet. The ban on fracking could turn out to be a very expensive mistake this winter.
Rob Lyons is a spiked columnist.
To enquire about republishing spiked's content, a right to reply or to request a correction, please contact the managing editor, Viv Regan.