Biden is playing a dangerous game with China
The US seems more determined than ever to start a new Cold War.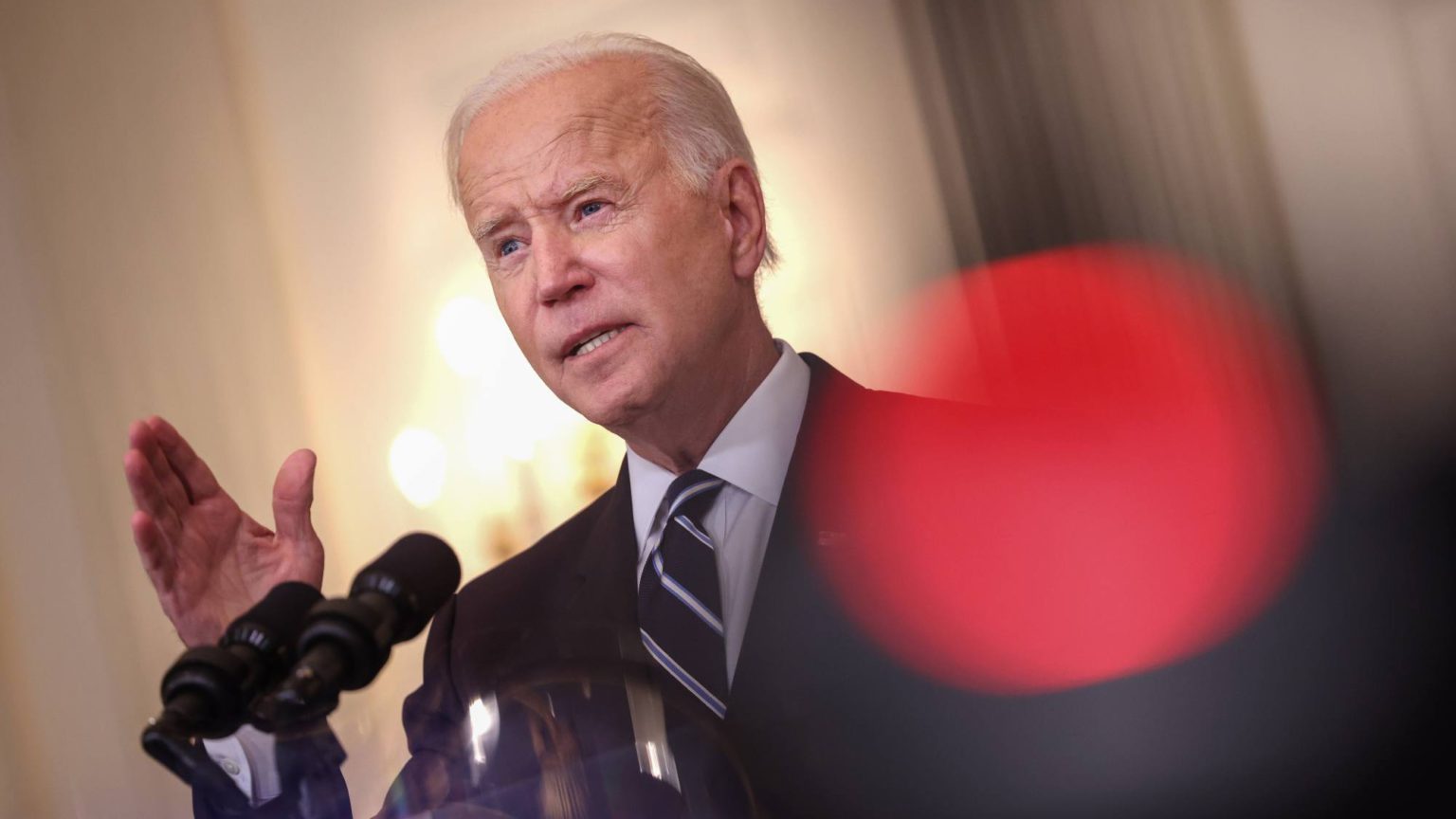 China seems to dominate the waking dreams of the Biden administration. Everything it is now doing domestically and internationally seems to be in response to the perceived threat posed by Beijing.
Previous US administrations were concerned by China's rise. Barack Obama kickstarted the US's so-called pivot to Asia (and away from China) over a decade ago – a move which culminated in the China-excluding Trans-Pacific Partnership in 2016. And Donald Trump, who tried to pin the blame for Covid on Beijing, conducted a trade war with China for much of his time in office.
But there is something far more myopic and obsessive about the Biden administration's focus on China. Its animosity towards China is all-consuming. It is as if nothing else matters.
Biden's approach to industrial policy, planning and investment, though domestic in focus, is shot through with myriad protectionist measures aimed squarely at China. 'We are in a competition to win the 21st century', said Biden in June, 'and the starting gun has gone off'. He was even moved to justify the withdrawal of troops from Afghanistan on the grounds that it would allow the US to concentrate on its 'competition with China'.
This in part explains why the US last week thought nothing of betraying one of its oldest allies – when, with the UK in tow, it elbowed France out of the way in order to strike the so-called Aukus security deal with Australia. This deal, which involves providing Australia with eight nuclear-propelled submarines, was all about consolidating US interests in China's Indo-Pacific backyard. And this, it seems, was all that the US considered. That such a move would anger France didn't seem to enter Team Biden's calculations, such is its obsession with China.
This is not to suggest that the US is behaving entirely irrationally. Chinese Communist Party-ruled China is hardly a benign force. Under President Xi Jinping, it has ramped up its military presence in the South China Sea. It has ruthlessly crushed what democracy there was in Hong Kong. It has threatened Taiwan and confronted India. And, of course, it has behaved dubiously during the pandemic. No one should be under any illusions about the autocratic nature of the CCP and the ruthless pragmatism with which it will pursue its interests – at home and abroad.
Yet the US under Biden is not treating China pragmatically. The US is not responding to China as it would other nation states, even super-powerful ones. It is treating China near enough as an existential threat. Indeed, as something like a new Cold War rival.
Just listen to how China is being described by the Biden administration. Earlier this summer, a White House official justified the US's aggressive approach to China on the basis that the CCP is 'less interested in coexistence and more interested in dominance'. That is a remarkable formulation. In the eyes of Washington, China really does appear as an expansionist power, one seemingly intent on world domination.
It is even being viewed as a Cold War-style ideological threat, too. NATO secretary-general Jens Stoltenberg echoed Team Biden's sentiments earlier this year, when he announced that 'China does not share our values'. Such statements transform China from an economic rival – which it is – into an ideological, cultural threat – which it is not.
The Biden administration's hyper-fearful perception of China is now having a real-world effect. Take the Aukus deal. This represents a serious assertion of US military power right in China's backyard. It doesn't just entail equipping Australia with the latest in hi-tech submarine warfare. It also means that Australia, which for much of the 21st century has enjoyed close relations with China, could be used as a platform for US military aggression against China. That is a seriously destabilising shift in regional relations.
And the Aukus deal is only one part of the US's regional anti-China alliance-building. Under Biden, it is also making ever greater use of the Quadrilateral Security Dialogue, known as the Quad. This is a decade-old alliance comprising India, Australia and Japan – and its main focus is containing China. As US national-security adviser Jake Sullivan put it earlier this year, the Quad is 'fundamental… [It's a] foundation upon which to build substantial American policy in the Indo-Pacific region'.
The US presents its moves as defensive. But from China's perspective they appear confrontational and divisive.
And no wonder. The US is seeking to confront China and divide the world up into those nations which are with it or against it. This is what secretary of state Antony Blinken meant when, over a year ago, he talked of bringing together 'like-minded countries' to form an alliance against China.
So not only is the US seemingly intent on fighting a new Cold War with China. But it is also forcing the rest of the world into this dangerously Manichean universe. And nowhere is perhaps under more pressure to decide one way or another than Europe. Because if the US continues in this vein it will force the European Union, in particular France and Germany, both of which have long played up the EU's 'strategic autonomy', to decide whether it is with the US or against it.
Trump was attacked throughout his presidency by politicians and commentators for supposedly making the world a much more dangerous place. They would talk of him abandoning the 'rules-based international order' and, more absurdly, of him potentially starting a Third World War. Yet it turns out that if any president is going to drag the world into needless and futile conflict then it is Biden.
The sooner the US adopts a more sober, reasoned approach to China the better.
Tim Black is a spiked columnist.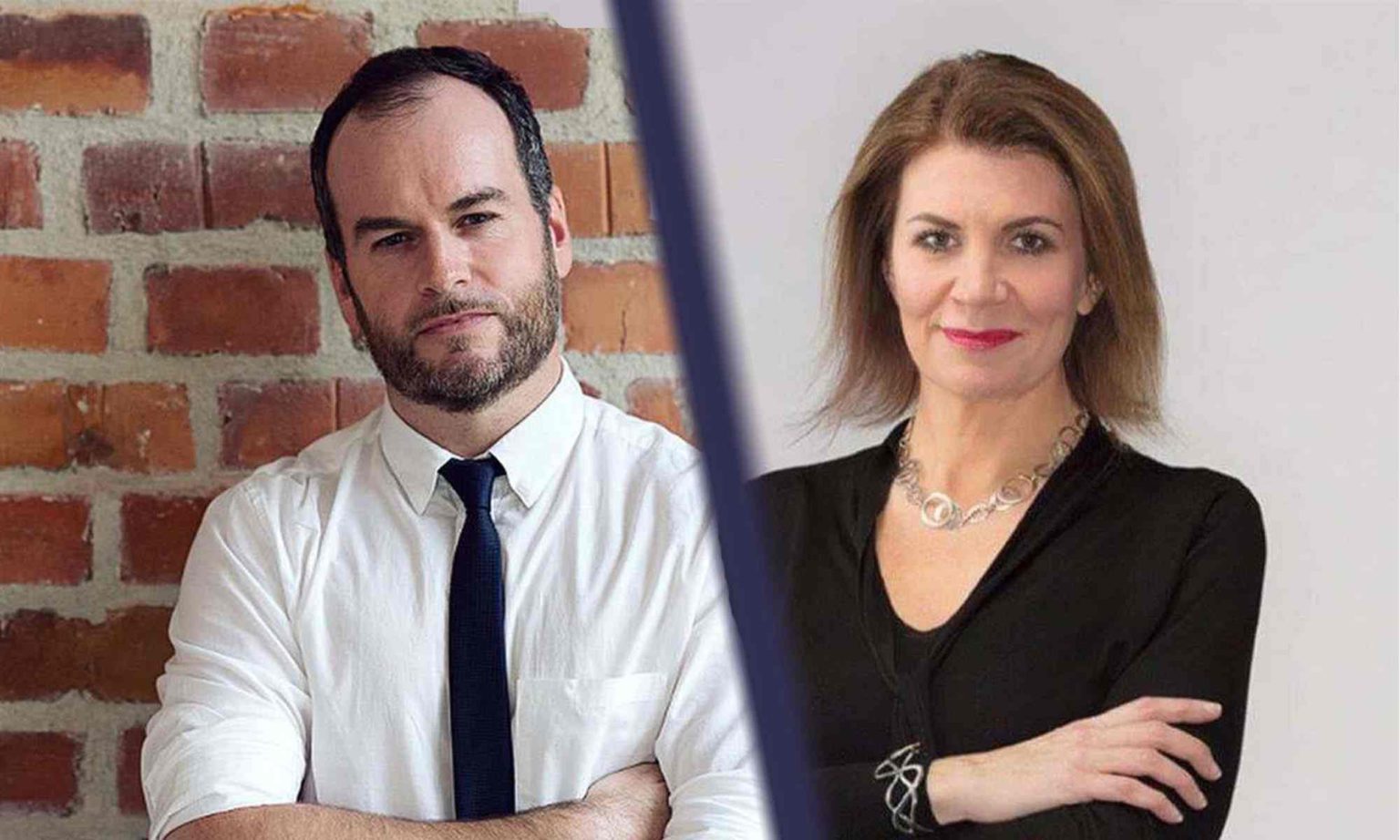 A world gone mad – with Brendan O'Neill and Julia Hartley-Brewer
ZOOM EVENT
Wednesday 22 September – 7pm to 8pm
Tickets are £5, but spiked supporters get in for free.
To enquire about republishing spiked's content, a right to reply or to request a correction, please contact the managing editor, Viv Regan.