Kemi Badenoch did nothing wrong
It's her critics who are prejudiced, hateful and mad, not Ms Badenoch.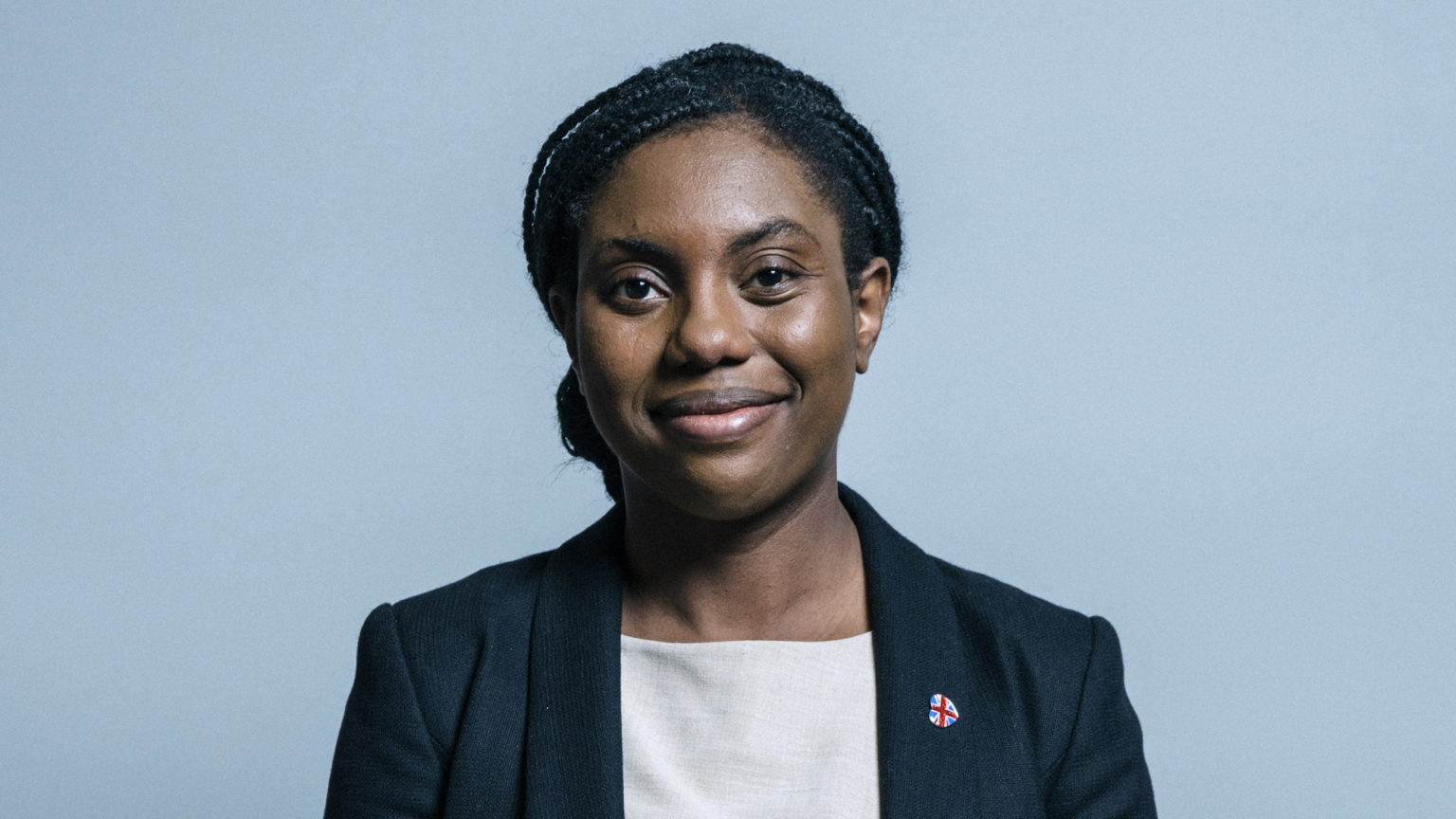 Hold the front page. Inhale the smelling salts. Prep your tweeting fingers. For something really shocking has happened: a black woman has said something vaguely critical about men. It's an outrage, it's 'disgusting', it's a 'bloody disgrace'. Clearly this uppity woman is unfit for public life. She must go, armies of the outraged are demanding.
The above has really happened. In Britain. In 2021. This is the case of Kemi Badenoch, the Tories' equalities minister, who is being hauled over the coals by the woke set for referring to people with penises as men. That's a sackable offence in these people's eyes. Their knives are out for Badenoch after a recording emerged in which she asked, 'What are transsexuals looking for?'. She then talked about 'men using women's bathrooms', in reference to… well, men using women's bathrooms; born males demanding the right to use the same facilities as actual women. As we know, biological facts are speechcrimes in these mad times, so Badenoch is currently feeling the hot fury of the identitarian mob.
Remember when political scandals contained an element of actual scandal? When it would have taken a secret recording of a politician plotting an unjust war or whispering sweet-nothings to his mistress for the moralistic brigade to get hot under the collar? Not any more. Now referring to men as men in a recorded conversation is enough to find yourself being denounced as 'disgusting' by the opposition (Angela Rayner) and as 'wholly inappropriate' by new moral guardians like Peter Tatchell. 'We're shocked to hear of the comments attributed to the minister', says Stonewall. Stonewall staff should never open a GCSE biology book – they'll never recover.
The recording was given to Ben Hunte at Vice. (Remember when Vice was fun? When it would send its middle-class hipster journalists to hang out with meth dealers in Michigan rather than to throw women under the bus for referring to people with penises as men?) Vice's presentation of its 'scoop' was extraordinarily disingenuous. 'UK equalities minister goes on anti-LGBTQ rant in leaked audio', its headline screamed, while its actual report demonstrated that Badenoch had done no such thing.
All that Vice had heard Badenoch saying is that the minority-rights movement seems to have gone down a rabbit hole in recent years. 'It's no longer about minority rights in terms of race anymore or nationality', she reportedly said. 'It's now, you know, like, it's not even about sexuality now, it's now like the whole transgender movement, where, okay well we've got gay marriage, and civil partnerships, so what are transsexuals looking for?' Good question. She then mentions 'the whole bathroom thing', where 'you now want to have men using women's bathrooms'. And that's it. That's the smoking gun. Pulitzer for Hunte!
When a Twitterstorm like this emerges, and when leading opposition politicians like Angela Rayner chip in, and when bourgeois charities like Stonewall issue tear-stained statements about it all, it can be easy to forget just how batshit crazy the whole thing is. The intervention of politicos and media types gives credence to the craziness. It's important to remind ourselves that they are mad. That the vast majority of people will reject their highly eccentric diktats that insist it is evil bigotry to use the word men to describe someone who has male genitalia, and will instead side with the fair, reasoned approach taken by Badenoch, who clearly recognises that minority rights are important, and that equality is good, but who thinks the transgender movement is a bit confused and that its demands sometimes conflict with the rights of others, especially women. There is not an iota of bigotry in this worldview. It is decent and commonsensical. In more normal times, Vice's headline would have been: 'Equalities minister raises important questions about the clash between trans rights and women's rights.'
What a spectacle identity politics has become. These people pose as anti-racist and yet they have set the dogs of fury on a black woman who dared to question men who want to use women's bathrooms. Clearly, for these people, women's concerns count for less than the right of born men to go wherever the hell they want. Their pile-on against Badenoch is a misogynistic crusade against an uppity broad dressed up as a defence of 'trans rights'.
The woke really loathe Kemi Badenoch. She is their least favourite thing – a woman from an ethnic-minority background who refuses to genuflect to their ideology, who rejects their racial, identitarian narratives, who thinks for herself. She criticises critical race theory for being patronising and divisive, she recognises that women's rights are important, and she believes national identity – pride in Britain – is preferable to the Balkanised hell of constantly clashing cultural identities. To them, this makes her unfit for the role of equalities minister. To most normal people, however, who haven't yet disappeared up the fundament of bourgeois identity daftness, it actually makes her ideal for the job.
Brendan O'Neill is editor of spiked and host of the spiked podcast, The Brendan O'Neill Show. Subscribe to the podcast here. And find Brendan on Instagram: @burntoakboy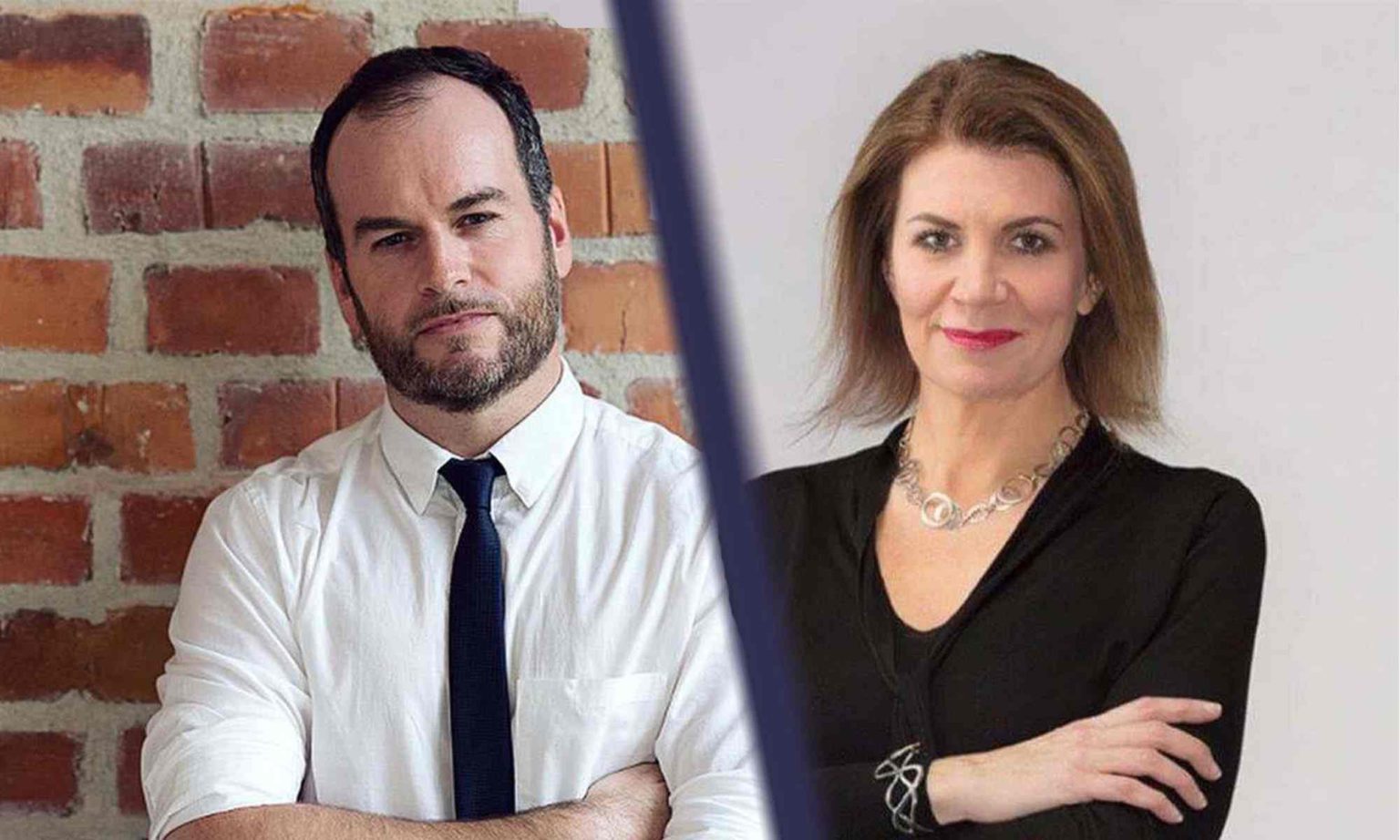 A world gone mad – with Brendan O'Neill and Julia Hartley-Brewer
ZOOM EVENT
Wednesday 22 September – 7pm to 8pm
Tickets are £5, but spiked supporters get in for free.
Picture by: UK Parliament.
To enquire about republishing spiked's content, a right to reply or to request a correction, please contact the managing editor, Viv Regan.