How the Guardian became the Pravda of the trans movement
It censored its interview with Judith Butler when an inconvenient truth emerged about a trans sex offender.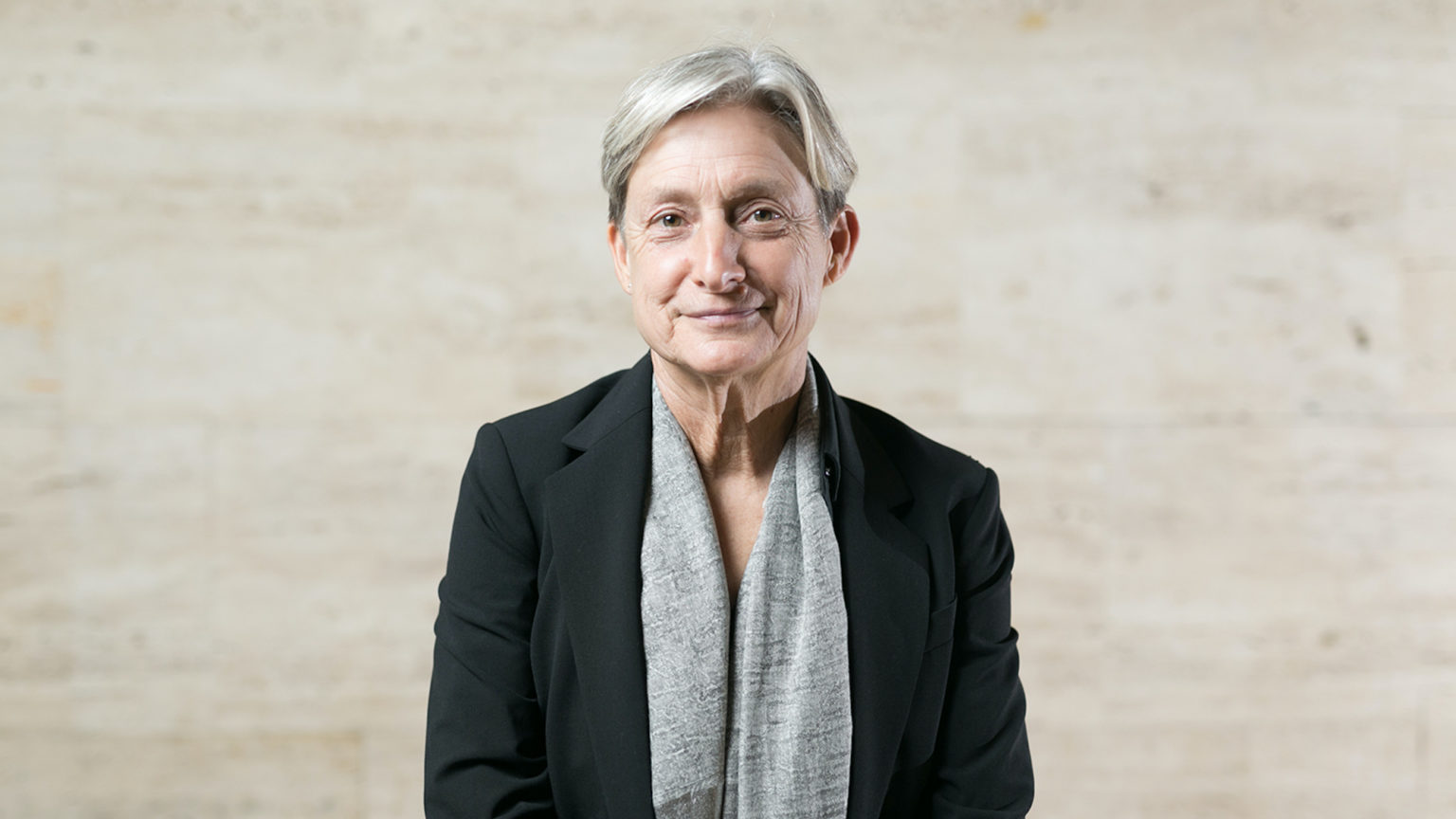 This week the Guardian published an interview with prominent gender theorist Judith Butler. Butler has haunted the ivory tower for decades. Her impenetrable style and nonsensical assertions have secured her a place as one of the academy's most influential theorists. (Though her writing is so impenetrable that in 1998 she was awarded first place in a 'bad writing contest' run by academic journal Philosophy and Literature.)
In the interview, queer historian Jules Gleeson asked Butler for her view on ongoing Wi Spa controversy in Los Angeles. Back in June, a woman complained to the Wi Spa receptionists that someone with a penis was in the women's changing rooms, parading it in front of women and children. A video of the woman complaining went viral and protests were organised outside the spa to defend women-only spaces.
Gleeson put it to Butler that, 'It seems that some within feminist movements are becoming sympathetic to these far-right campaigns. This year's furore around Wi Spa in Los Angeles saw an online outrage by transphobes followed by bloody protests organised by the Proud Boys. Can we expect this alliance to continue?'
The Wi Spa protesters were not mindless fascists. People of all political stripes attended. Some were left-leaning, lesbian feminists (I know of three who attended). Others were evangelical Christians. They united to defend the apparently radical principle that male flashers ought to be kept out of women and girls' spaces, no matter what gender they identify as. Nevertheless, they were mobbed by 'Antifa' counter-protesters.
Rather than challenging Gleeson's dishonestly framed question, Butler opined that 'anti-gender ideology is one of the dominant strains of fascism in our times'. Over three paragraphs of bollock-munchingly dull pontification, the esteemed academic confirmed what 4Chan trolls have always claimed – that ordinary, grassroots feminists are in fact 'feminazis'.
Butler's central thesis can be boiled down to the idea that no one can escape power structures, and that the best we can hope for is to subvert (or 'queer') our allotted gender roles. Under their burqas, women in Afghanistan can rest assured that all they need to do is to 'queer' their gendered performance. In the lengthy interview, Butler complains of an 'anti-gender ideology movement, a global movement, insist[ing] that sex is biological and real', as if two billion years of evolutionary fact is just a crackpot theory.
Butlerian theories have been fed to generations of gender-studies students. The ideas are laughable, but their social impact has been significant. Ever wondered where the fad for drag performances and the plethora of new genders have come from? Blame Butler.
The interview with Butler was conducted before the news broke that the 'trans woman' who was accused of flashing women and children at Wi Spa had been charged with indecent exposure. Previous Guardian articles had implied, as Gleeson's question had done, that the whole incident was a hoax dreamt up by right-wingers. It later transpired that the accused, Darren Merager, is a registered sex offender with an extensive criminal history.
Merager's crimes, and the inconvenient existence of his victims, put the Guardian in a tight spot. In its coverage of the Wi Spa incident, Guardian reporters cast doubt on the initial complainant's claims. They also tried to draw links between the feminists protesting over women's spaces with the far right and QAnon conspiracy theorists.
Instead of issuing an apology for its misleading articles, the Guardian chose to amend just one article: the Judith Butler interview. It erased Gleeson's question on the Wi Spa incident and Butler's response. Now, at the end of the updated article, the Guardian notes: 'This article was edited on 7 September 2021 to reflect developments which occurred after the interview took place.'
Gleeson was furious. 'This is quite simply an act of censorship, and not at all what I expected when I agreed to write for Guardian US', he whined on his Patreon blog.
Gleeson has some cast-iron balls. He is part of a movement which routinely seeks to No Platform and censor its ideological opponents. Shockingly, Gleeson says he offered to rewrite the question 'free of charge', seemingly unaware of the inherent dishonesty of this.
Reporters at the Guardian sacrificed their duty to their readership and to the truth by pursuing a nakedly ideological agenda in relation to Wi Spa. When facts emerged that exposed this, they lacked the integrity to own up to their mistake. The cowardly cutting of the Butler interview proves that the Guardian has at least some dim awareness of its own embarrassing failure, though by engaging in censorship this failure was compounded.
Gleeson is right about one thing – there is a threat posed by authoritarianism today. We are right to be fearful of a dangerous and extremist ideology that misrepresents facts, dehumanises political opponents and seeks to enforce conformity of opinion. But the authoritarians are not lurking in the disparate groups of Christians and feminists defending sex-based rights. They are embedded in woke organisations and universities across the world.
Whether she accepts the term or not, Butler is one of the founders of the modern woke movement. Activists like the Antifa mob outside the Wi Spa are its shock troops. And the Guardian has become little more than its Pravda.
Jo Bartosch is a journalist campaigning for the rights of women and girls.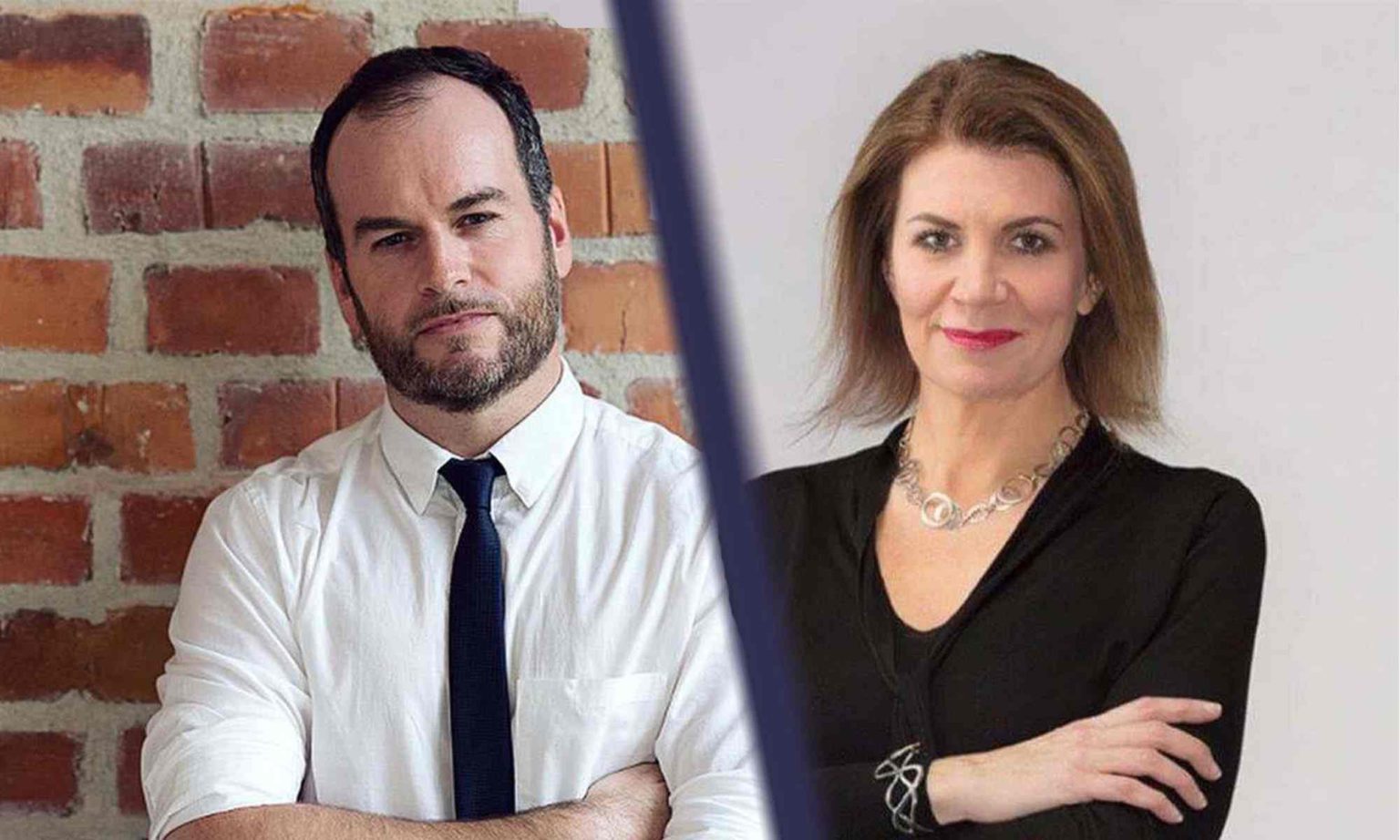 A world gone mad – with Brendan O'Neill and Julia Hartley-Brewer
ZOOM EVENT
Wednesday 22 September – 7pm to 8pm
Tickets are £5, but spiked supporters get in for free.
Picture by: Miquel Taverna, published under a creative-commons licence.
To enquire about republishing spiked's content, a right to reply or to request a correction, please contact the managing editor, Viv Regan.