The pointlessness of vaccine passports
The Delta variant has obliterated the case for this illiberal policy.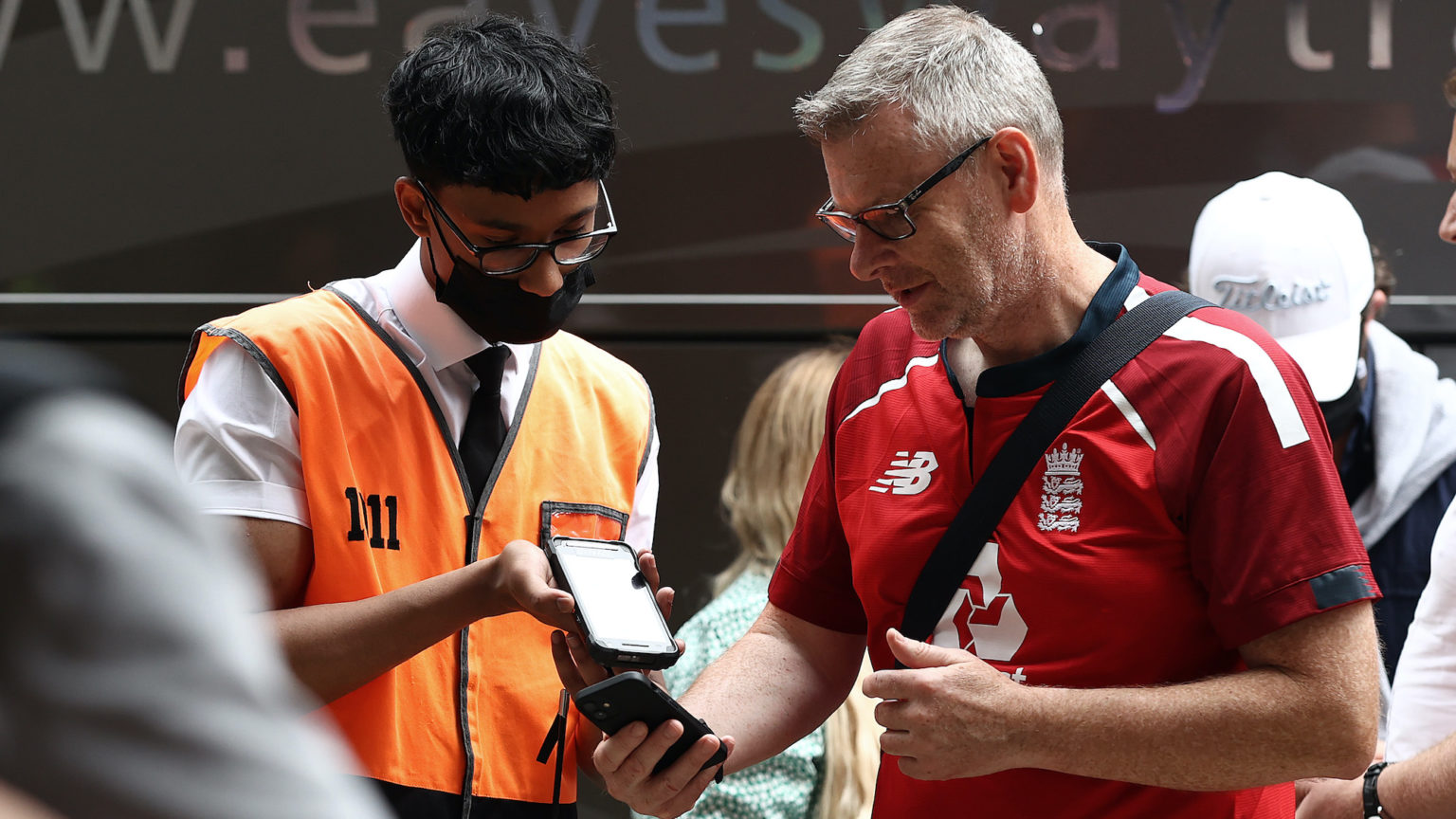 Boris Johnson's official spokesman confirmed this week that the government is pushing ahead with its plan for vaccine passports in England. We're told that a scheme for nightclubs and similar venues will be laid out within weeks.
This follows months of government vacillation. Just two weeks ago, a government letter leaked suggesting that the plans were in 'chaos' and that 'no final policy decision' had been taken. The hospitality industry has also fought a strong campaign against them. But hopes that the plans might be shelved have now been dashed.
There are many reasons to be alarmed by vaccine passports. The vaccines are safe, effective and have helped us tame the pandemic. But vaccine passports are a different matter. They are a serious assault on liberty. Medical interventions should be based on informed consent, not state coercion – with people told to get jabbed or else lose their freedom to access certain venues. There are good reasons why vaccines for even the most serious diseases are not mandatory in this country.
Vaccine passports risk turning the UK into a 'papers, please' society, in which people are forced to declare their medical history in order to go about their business. They will divide society between those who are jabbed and those who are not, curtailing the rights of anyone who has decided – for whatever reason – not to undergo this particular medical intervention. That would be hard to square with any notion of a free society.
But aside from all this, vaccine passports would also be pointless. The arrival of the highly infectious Delta variant has obliterated any public-health case for vaccine passports – particularly the version of vaccine passports now being worked on by the government.
At the moment, an informal vaccine-passport system is in place for some nightclubs and other large venues. People in England can get a 'Covid Pass' via the NHS app. The pass accepts proof of a previous Covid infection or evidence of a recent negative Covid test as alternatives to vaccination. But under the government's new scheme, only double-vaccination will do.
This rule change makes no sense in light of what we now know about the Delta variant. A major study of over 40,000 people in Israel recently found that natural immunity offers far greater protection against infection with the Delta variant than having two doses of the vaccine. In fact, people who had two doses of the Pfizer jab were 13 times more likely to have a 'breakthrough' Delta infection than unvaccinated people who had been infected by Covid. Prior immunity also protects people more effectively against serious illness and hospitalisation. In short, 'natural immunity confers longer-lasting and stronger protection' against Delta than vaccination, as the researchers behind the study put it. If vaccine passports ignore natural immunity, that means that nightclubs and other large venues could be forced to turn away people who are actually better protected against Covid than many of those who are let in.
What's more, while the vaccines do an excellent job of preventing severe disease and death, their ability to prevent the spread of Covid is not as great as we had once hoped. A recent study by Oxford University suggests that people who are infected with Covid when vaccinated could be carrying just as high a viral load – and could therefore be just as infectious – as those who catch Covid unvaccinated. In other words, proof of vaccination cannot tell you whether someone is going to transmit the virus.
The only remaining argument for vaccine passports, then, is that they might encourage take-up of the vaccine – through coercion. But there is a strong chance this could backfire as well. A recent study of over 16,000 people – of whom over 14,000 had not been double-jabbed – found that vaccine passports could actually discourage vaccine take-up. The prospect of vaccine passports only changed the minds of a small number of people. But of those who said it would affect their decision on whether or not to get vaccinated, roughly two thirds said it would make them more vaccine hesitant. Black Britons and non-English speakers were also more likely to be part of this group than white Britons.
Vaccine passports have always been authoritarian. Now we know they are also completely pointless. Time to drop this divisive policy.
Paddy Hannam is editorial assistant at spiked. Follow him on Twitter: @paddyhannam.
To enquire about republishing spiked's content, a right to reply or to request a correction, please contact the managing editor, Viv Regan.