The myth of 'green' Germany
Politicians want to make September's elections all about the climate. But voters have other priorities.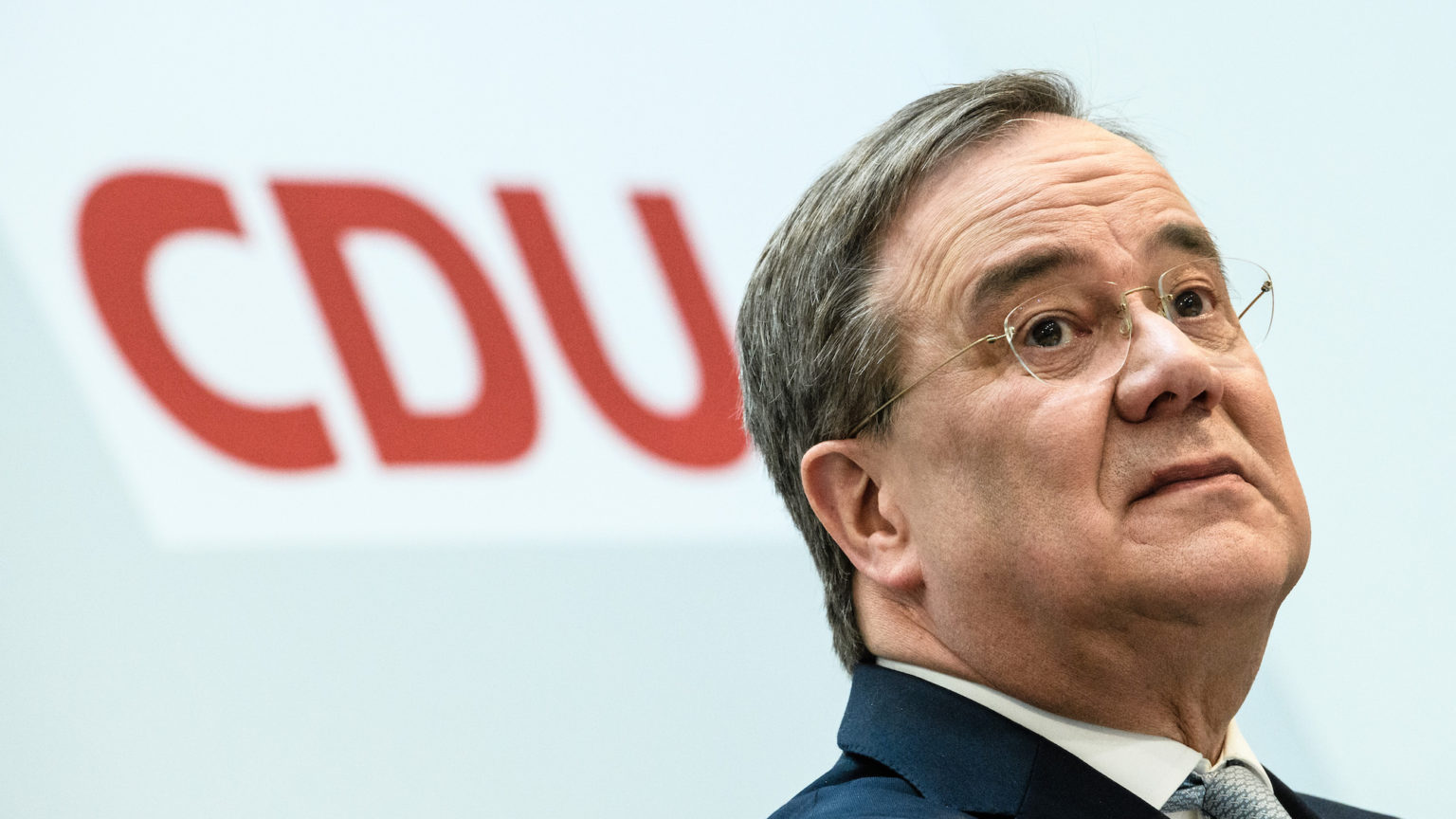 Looking at the press coverage of the upcoming German elections, you could be forgiven for thinking that climate change is the only issue that matters. However, Germans are far from united on the climate question.
Armin Laschet, the ruling Christan Democratic Union (CDU) candidate for chancellor, raised eyebrows among climate activists and journalists last week. He said that climate change must be tackled in a responsible way and that climate policy should not come at the expense of jobs. Germany must still have a steel industry, a car industry and a chemical industry in 20 years' time, he said. Most controversial was his argument that decarbonising the economy too quickly could threaten Germany's 'social peace'. With all the established parties devoted to Net Zero, Laschet's refreshing scepticism of the green agenda sounded almost like a call to revolt.
Far too many politicians and observers want the upcoming federal elections to be the 'climate elections'. The Greens have, unsurprisingly, put the climate front and centre. They want to reach Net Zero carbon emissions in the next two decades. The Social Democrats (SPD) are not far behind and are committed to Net Zero by 2045. Although the CDU has also promised Net Zero by 2045, Laschet has repeatedly been accused of failing to take climate change seriously. One commentator said that Laschet as chancellor would be 'poison for the climate', after he failed to join a meeting organised by Germany's 'climate alliance' of NGOs. Instead, Laschet was giving a speech about the German economy.
He has good reasons to ignore his green critics. Time and again, polls have shown that while voters are concerned about the climate, large numbers do not share the loftier ambitions of climate activists. Before floods hit parts of Germany in July, only 28 per cent of Germans considered climate change to be either the most important or second most important issue in the upcoming elections. Even in the immediate aftermath of the floods, another poll showed that, while climate change had become more salient, a clear majority still thought other issues were more important. These included migration (the number one issue), pensions, healthcare, housing, schools and childcare provision. Unsurprisingly, Professor Renate Köcher, who led the survey, found that the climate was mainly a priority for business groups, politicians and the wealthy.
Politicians need to stop treating the climate as the only issue that matters. Laschet may not be especially popular, and it is far from clear whether he will win. His critics say this is because of his lack of enthusiasm for the climate. But if anything, he is unpopular because he is too hesitant to push an alternative view and to confront green orthodoxy more forcefully. By appearing lukewarm on climate policy, he has opened himself up to accusations of fence-sitting and weak leadership.
Climate policy could be an open goal for any politician or party willing to take a strong stand. More and more voters are starting to recognise just how irrational Germany's climate policy has become. For example, even after the vastly expensive Energiewende (green-energy transition), a large proportion of Germany's energy still comes from non-renewable sources. Even much of our 'renewable' energy comes from burning wood pellets, which some scientists argue is not actually carbon neutral, like wind or solar.
Even more absurd was Germany's decision to switch off its nuclear plants, even though nuclear power doesn't create CO2 emissions or contribute to climate change. A reliable and cheap energy supply is an essential component of any industrial economy. But green policies have already landed Germany with some of the highest electricity costs in Europe. Laschet has not commented on any of this. After all, the phasing out of nuclear power was pushed through by his own party, under the leadership of 'climate chancellor' Angela Merkel.
It is no surprise that Laschet is getting increasingly nervous about the climate debate. He knows that he will come under fire from the mainstream media and from climate activists. But he is also aware that many voters don't share their enthusiasm for green policies.
In the end, it will be down to voters to decide if the climate should be the next government's priority. They might just have other ideas.
Sabine Beppler-Spahl's Brexit – Demokratischer Aufbruch in Großbritannien is out now.
To enquire about republishing spiked's content, a right to reply or to request a correction, please contact the managing editor, Viv Regan.