Should this far-right terrorist be in a women's prison?
Of course not. And yet trans ideology compels us to say otherwise.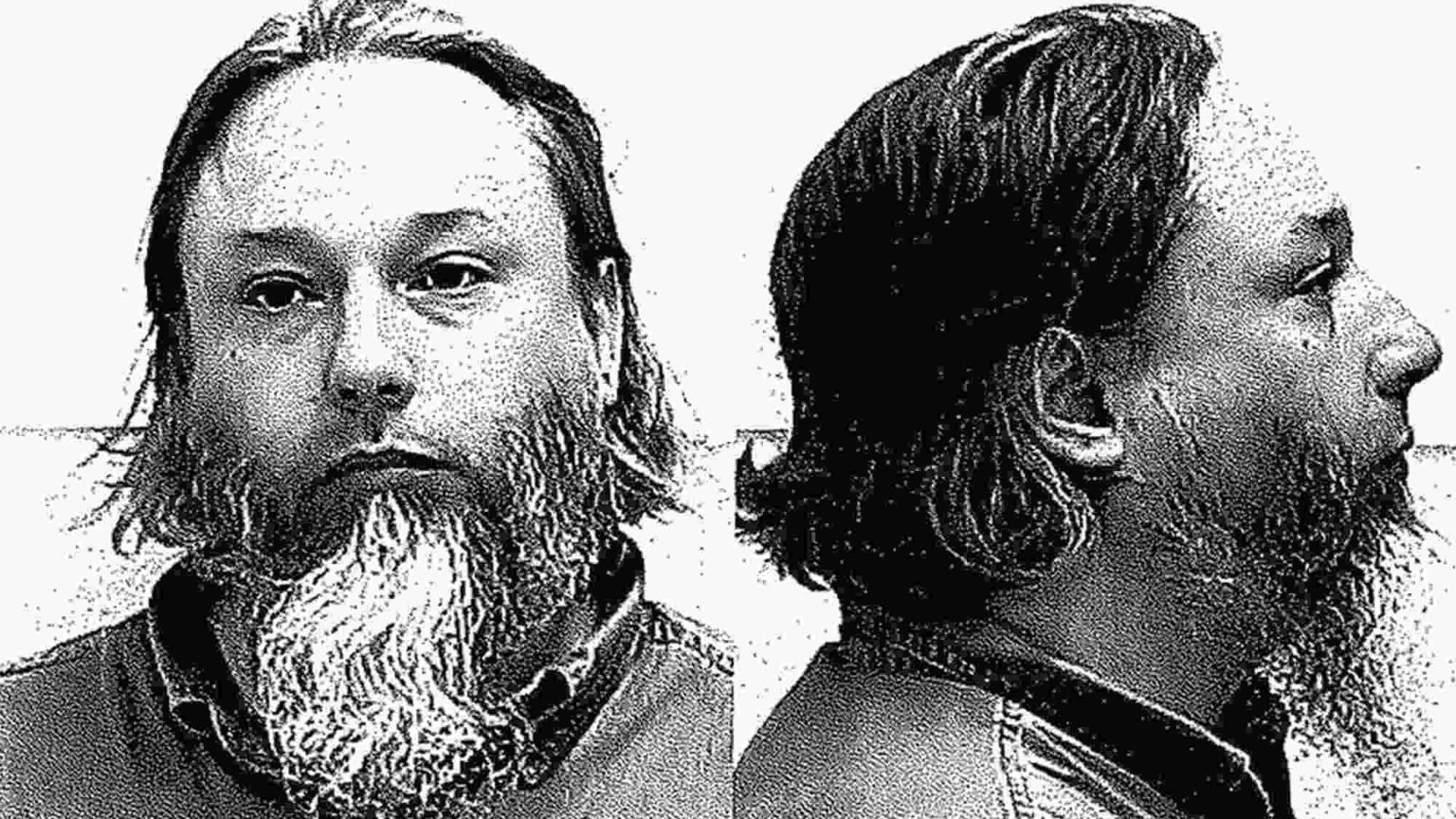 Michael Hari now wants to be known as 'Emily Claire'. In 2017 he was part of a far-right militia. Prosecutors allege its aim was 'to terrorise Muslims into believing they are not welcome in the United States and should leave the country'. Hari's gang used a sledgehammer to break a window of the Dar al-Farooq Islamic Centre in Bloomington, Minnesota. They then lobbed a nine-kilogram pipe bomb and a container full of fuel into the imam's office. It caused an explosion which left worshippers terrified.
Hari's group was known as the White Rabbits. During the investigation, federal agents uncovered a White Rabbit arsenal including a fully automatic machine gun, tactical gear and communications equipment. Before bombing the mosque, the White Rabbits had attempted to bomb abortion clinics.
Hari's lawyer, Shannon Elkins, is asking for the minimum possible sentence of 30 years, instead of life imprisonment, on the grounds that Hari was apparently suffering from 'inner conflict' over his 'gender identity' at the time of the crime. Hari is also seeking to be moved to a female prison estate.
'As she formed a ragtag group of freedom fighters or militia men and spoke of missions to Cuba and Venezuela, Ms Hari secretly looked up "sex change", "transgender surgery" and "post-op transgender" on the internet', Elkins explains. 'As she purchased military fatigues for their "missions", she also purchased dresses and female clothing for a planned trip to Bangkok, Thailand, for male-to-female surgery. She was living a double life.' Elkins even claims that Hari, despite his violent offending, is a 'pacifist' at heart.
This is the latest in a stream of stories from the US in which transgender ideology and woke sensibilities have collided with common sense. Debates around transgenderism have fractured along party lines. The Republicans and Christian conservatives lobby for sex-based rights, while the Democrats push to make any mention of biology a crime.
One of President Biden's first actions after assuming office was to sign an executive order that effectively removed the sex-based rights of the four million women who work in the federal government – and of the many more who rely on statutory services. For most legal purposes in the US, 'woman' now means 'anyone who identifies as a woman', rather than adult, human female.
This is a particular problem when it comes to criminals. Legislation has been passed in many US states that explicitly allows males to be transferred to women's prisons. In California, the Transgender Respect, Agency and Dignity Act allows prisoners who identify as 'transgender, non-binary and intersex' to be housed and searched in a manner 'consistent with the incarcerated individual's gender identity'. According to the LA Times, in California there have been over 260 requests by males seeking to move to female prisons. Around 20 per cent of California's male inmates who identify as trans are sex offenders.
There is now a growing movement demanding that prisons in the US remain single sex. According to women's organisation WoLF, 77 per cent of American voters agree that male sex offenders or domestic abusers should not be housed in women's prisons, regardless of how they identify.
A spokeswoman from WoLF says:
'Hari's case demonstrates the absurdity of prison placement based on self-proclaimed gender identity. Hari is a terrorist looking for a way out of serving life in a men's prison. He is a violent man seeking to exploit his situation to gain access to and strike fear in women. Hundreds of men in California, where self-identification for prisons is enshrined in law, have begun to do the same. It is cruel and unusual punishment to put incarcerated women at risk of being victimised by men like Hari.'
In media reports, Hari's bearded photo has been accompanied by the name 'Emily' and female pronouns. How legal professionals, journalists and policymakers could have been so easily manipulated into disbelieving their own senses is an open question.
Most of the time, when a self-declared 'trans-woman' commits the kind of criminal act that is overwhelmingly associated with males, we are supposed not to notice. What's unusual about Hari's case is that we're told that he committed the offence because of the inner turmoil of being 'trans'.
The dark irony at the heart of this case is that self-proclaimed liberals, the woke and Democrats are taking the side of a racist white man who terrorised Muslims over the women Hari is likely to be imprisoned with. The women who could soon be forced to share a cell with Hari will be those at the bottom of the social-justice heap. Who's left to speak up for them?
Jo Bartosch is a journalist campaigning for the rights of women and girls.
Picture by: Ford County Sheriff's Office.
To enquire about republishing spiked's content, a right to reply or to request a correction, please contact the managing editor, Viv Regan.