Afghanistan and the delusions of 'nation-building'
Not every country wants to be a liberal democracy.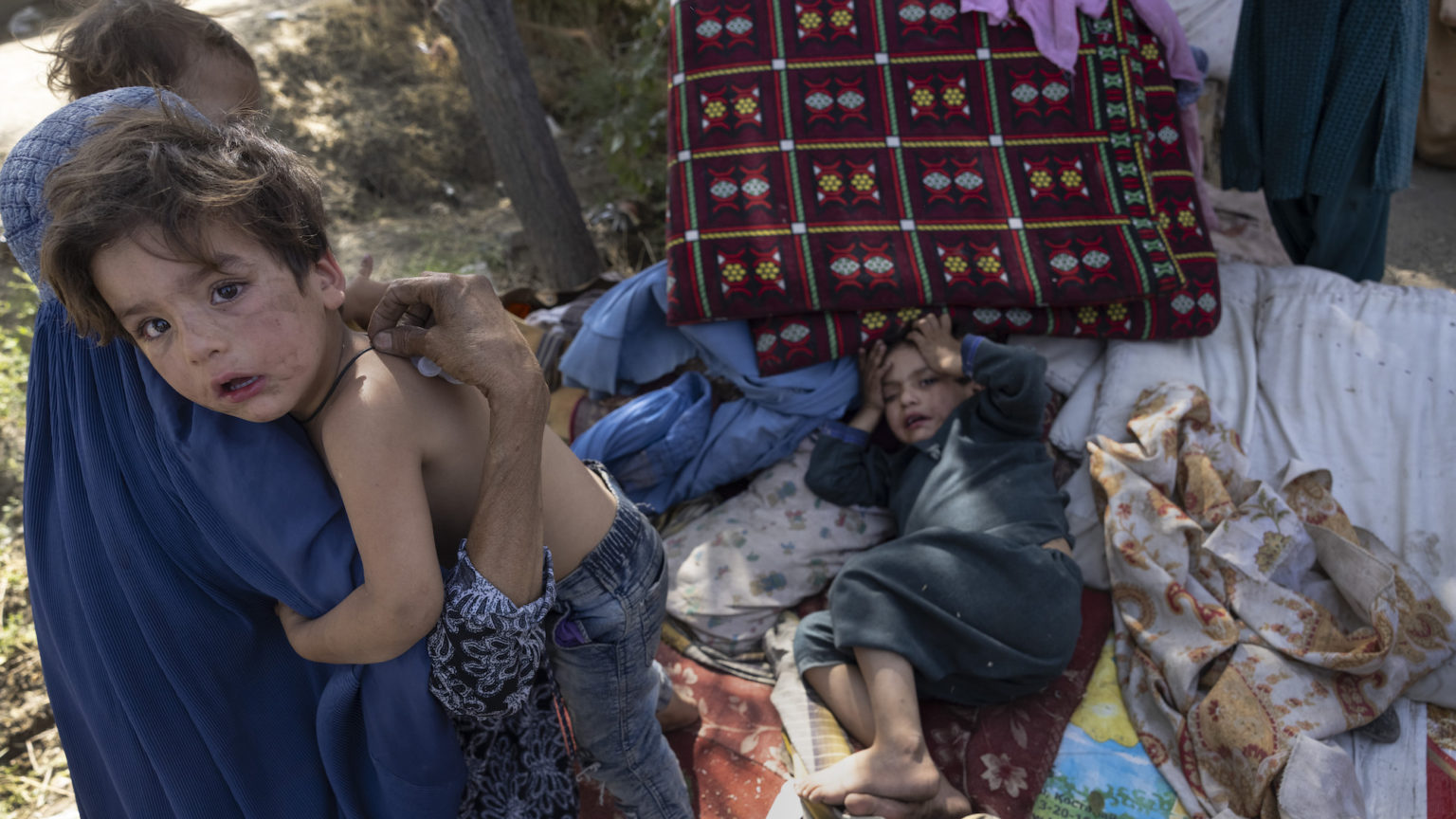 Afghanistan is not known as the 'graveyard of empires' for nothing. Yet even as the Taliban reasserts its control, leading British political figures are still singing the praises of the West's 'nation-building' project there. In today's House of Commons debate, MPs, one after the other, from all parties, expressed solidarity with the Afghan people, who supposedly benefited from the remarkable 'progress' made over the past two decades.
The debate demonstrated our politicians' fundamental lack of understanding of Afghan society. Some MPs were guilty of blatant historical revisionism. Western 'nation-building' in Afghanistan had not helped to create robust and well-trusted political, social and economic institutions, as so many claimed. On the contrary, it had left Afghanistan with a dysfunctional public infrastructure riddled by industrial-scale corruption. The romanticism for this benighted country was remarkable. MPs genuinely seemed to believe that this ultra-conservative, tribally divided society was, thanks to their efforts, close to becoming a cohesive whole – united under the banner of liberal democratic values, no less.
A 2013 Pew Research Center report – 12 years into the war in Afghanistan – painted a telling picture of what Afghans really think.
In Azerbaijan, a former Soviet state, only eight per cent of Muslims said that they want Sharia to be 'the official law of the land'. By contrast, this rose to near unanimity in Afghanistan – at 99 per cent. An overwhelming majority – 94 per cent – of Afghan Muslims in the study agreed with the view that a wife is 'always obliged to obey her husband'. And around 85 per cent of Muslims in Afghanistan were found to be in favour of stoning as a punishment for unfaithful spouses. Around eight in 10 Afghan Muslims supported the death penalty for those who leave their religion, with nearly four in 10 saying that suicide bombings and other forms of violence could be justified in the name of Islam.
Even after a decade of Western-led occupation and the relentless promotion of liberal-democratic values, this was still how regular Afghans saw the world. Afghanistan was still a resolutely Islamist society, which supported patriarchal social arrangements and brutal forms of punishment for adultery and apostasy. Winning Afghan hearts and minds through the promotion of Western-style progressivism was a pipe dream.
The problem for many of our politicians – especially those who believe it is Britain's role to spread democratic ideals across the world – is that they simply cannot comprehend that many countries would much prefer Sharia-inspired governance over Western liberal democracy. And make no mistake, Afghanistan – along with the likes of Iraq and Palestine – falls firmly into this category.
The 'New Afghanistan' project was an example of how the UK-US transatlantic alliance had grossly miscalculated the potential for promoting liberal democracy in parts of the world where deeply conservative religious values predominate. At the same time as governments pressed ahead with this unwinnable nation-building exercise in Afghanistan, they have allowed domestic problems to fester on their watch. While we should not underestimate the threats posed by hostile foreign states, nor by foreign Islamist organisations, the real dangers to liberal democracy are domestic. Internal political mismanagement, social fragmentation and decaying institutional trust are what really need fixing.
According to the Henry Jackson Society's 2020 National Resilience Index (NRI), people in both the US and UK have depressingly low levels of trust in the democratic system. And things could get even worse. Neither country has covered itself in glory over its management of the Covid-19 pandemic. Both countries are world leaders in family breakdown. And both are being torn apart by a divisive culture of racial grievance and identitarian victimhood.
What's more, even where Islamist extremism is concerned, this is a largely domestic failing. Islamism remains the prevailing terror threat in Britain. State-sponsored multiculturalism, failed integration policies and an insecure border-security system have all played a role in exacerbating this problem.
Those who have an insatiable appetite for foreign 'nation-building' endeavours must be held accountable for the failures of the 'New Afghanistan' project. Instead of foreign interventions, we need some serious introspection and to get our own house in order. There is much work to be done.
Rakib Ehsan is the author of upcoming book Manufactured Grievance, published in June 2022.
To enquire about republishing spiked's content, a right to reply or to request a correction, please contact the managing editor, Viv Regan.