Why has Twitter banned Trump but not the Taliban?
The double standards of the Big Tech censors are extraordinary.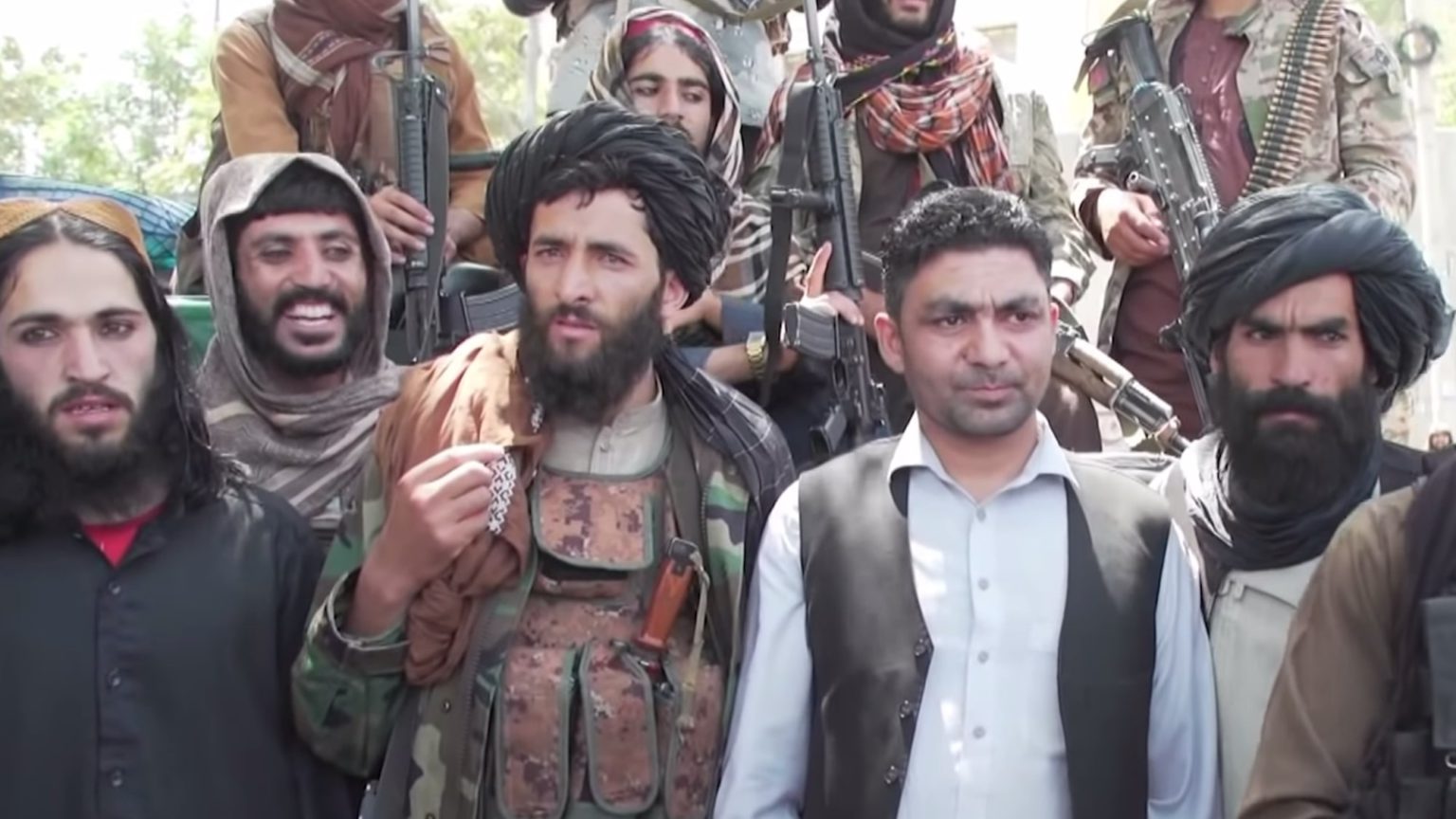 The Taliban has been getting a fair bit of press of late. Something to do with a change of government in Afghanistan, apparently.
The Taliban is getting its message out on social media, too, giving live updates on its seizure of power. A man claiming to be an official representative has had an active account on Twitter since 2017 and has over 280,000 followers. He has had a lot to tweet about in recent days.
This might seem unusual, considering how censorious Twitter usually is. It has punished people for stepping out of line on numerous issues from transgenderism to Covid-19. Most infamously, it banned the sitting US president, Donald Trump, earlier this year. Even more extraordinarily, the ban largely related to Trump's behaviour off the platform. Many months on, as the Taliban tweets freely about its progress, Trump is still banned.
Who's worse: a bunch of murderous Islamists who bar women from education, chop off thieves' hands and stone people to death, or the Bad Orange Man? For some on the extreme fringes of the liberal elite, it may be a tough choice. But for most of us, it's pretty obvious that Trump is preferable to the Taliban.
Trump was booted off Twitter following the storming of the US Capitol in January this year, when Twitter accused him of 'glorifying violence'. Twitter claimed that a speech he gave to protesters was 'likely to inspire others to replicate the violent acts that took place'. Meanwhile, the media went into meltdown at the so-called coup, painting Trump supporters at the Capitol as 'terrorists' participating in an 'armed insurrection'.
The Taliban's takeover of Afghanistan is what a real armed insurrection looks like. Promoting jihad through warfare is the epitome of 'glorifying violence'. Yet, as the Taliban seizes a whole country – including seats of government in the capital – Twitter seems unmoved. Maybe Jack Dorsey and Co have been fooled by the Taliban's promise to form an 'inclusive' government in Afghanistan. Maybe they have seen the videos doing the rounds on social media, showing Taliban troops gleefully taking over a theme park and trying out the rides. Perhaps they have assumed these Islamists are actually quite friendly. But whatever is going on, Twitter's behaviour is astonishing.
We've been here before. In January, having just censored Trump, Twitter was unsure what to do about a foul tweet from the Chinese embassy in the US, which claimed that the mass incarceration of Uyghur Muslims in camps was promoting female liberation. Initially, Twitter said the tweet did not break its rules. It later rowed back, blocking the tweet and locking the embassy's account after a backlash.
Now Twitter is apparently happy to host the propaganda of an authoritarian, Islamist outfit that has killed thousands of US troops and countless Afghans, while it apparently considers a former US president to be beyond the pale. Of course, Silicon Valley shouldn't be in the business of censoring world leaders and governments at all. But these double standards are truly extraordinary.
Paddy Hannam is editorial assistant at spiked. Follow him on Twitter: @paddyhannam.
To enquire about republishing spiked's content, a right to reply or to request a correction, please contact the managing editor, Viv Regan.