The West must stop hoarding all the vaccines
The global 'vaccine apartheid' is a direct consequence of the Covid culture of fear.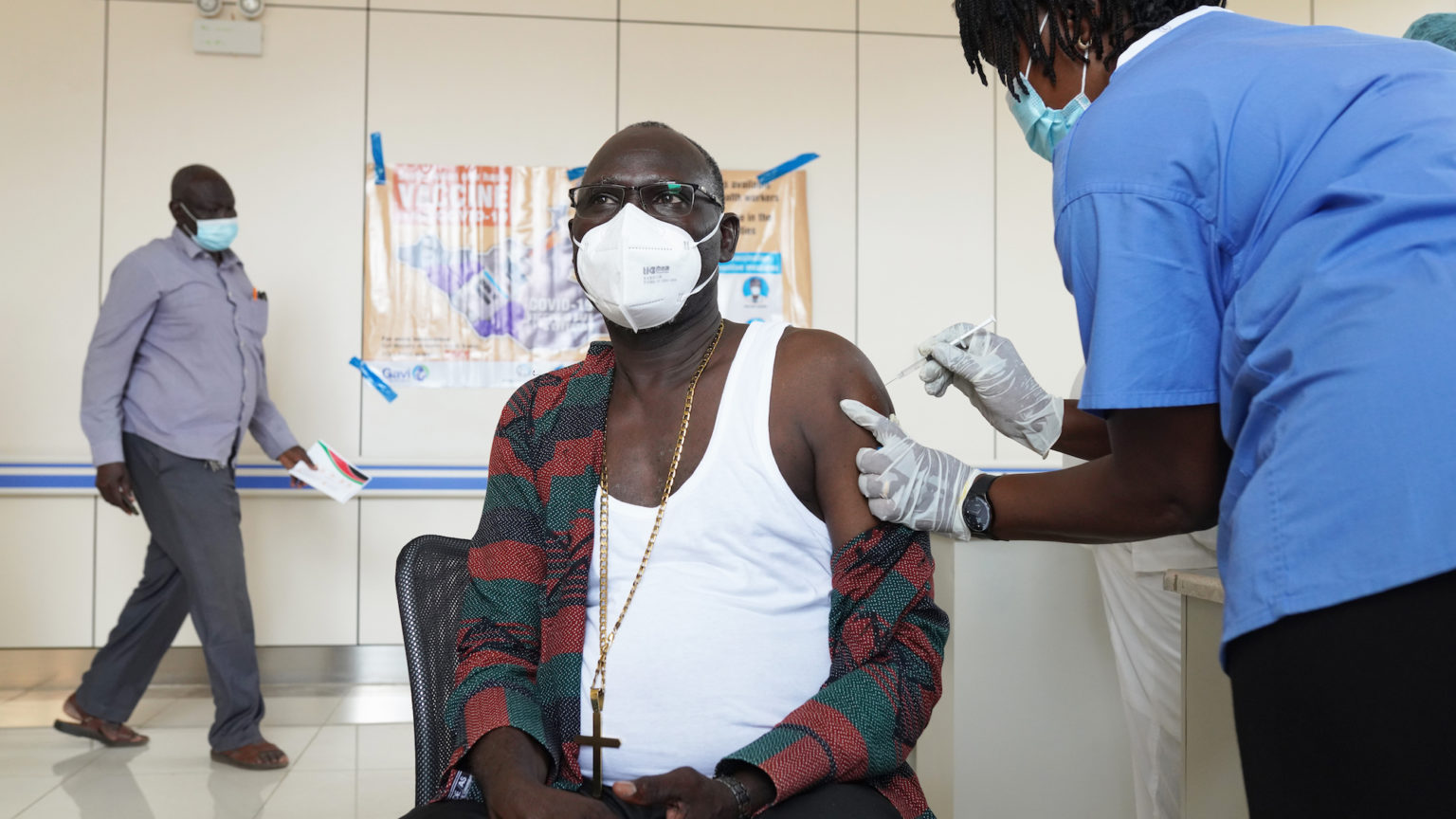 The incredible scientific breakthrough of multiple successful vaccines against Covid-19 has been one of the few causes for cheer in the past two grim years. Globally, over 4.7 billion doses have made their way into people's arms so far. Jab by jab, lives are being saved and life is inching closer back to normal.
But this undeniably good news only really applies to the rich world. Of those billions of jabs, more than 80 per cent have gone to the richest G20 countries. While well over half of Britons, Europeans and Americans are now fully vaccinated, in Africa just 1.8 per cent of people have had both doses. At the rate things are going, the vast majority of African countries are unlikely to have fully vaccinated even just 10 per cent of their populations by September (some nine months after most of the Western countries began their rollouts).
It is this gaping inequality, this 'vaccine apartheid' as some are calling it, that has prompted former UK prime minister Gordon Brown to make an intervention. Writing in the Guardian, Brown blasts the rich world for its failure to honour its promises on vaccine distribution to the world's poorest. He also denounces the EU for it's 'neocolonial approach to public health', citing the fact that around 10million Johnson and Johnson vaccines are in production in South Africa, but are due to be exported to Europe and so cannot be used domestically where they are needed most.
Brown is right to call out this problem. The West is hoarding far more vaccine doses than it needs. For its rollout the UK had initially secured enough doses of the Pfizer and AstraZeneca vaccines to vaccinate the whole country twice. It has since ordered yet another 60million doses of the Pfizer vaccine.
As Brown argues, while ramping up production in Africa and in the rest of the developed world is the ideal solution, this may take another year to pull off. Time is a luxury that much of the world cannot afford as the pandemic continues to rage. And so the only viable option is for developed countries to donate their excess doses.
But instead of giving vaccine doses to those most in need, most Western countries are now planning to administer booster shots in time for winter, even though it is not yet clear that these are necessary for most people. Some Western countries are planning to vaccinate under-18s (including children as young as 12 in some places), despite the fact that young people are not usually vulnerable to Covid. Meanwhile, the vulnerable elderly and even health workers in the global South go unprotected.
Though Brown is right to speak out, what he misses is the true cause of the West's vaccine hoarding. It is a direct consequence of the culture of fear around Covid that has gripped society. It is a consequence of the view that there is almost no acceptable level of risk from Covid and therefore we either need harsh restrictions or near-total vaccine coverage before we can feel 'safe'.
When the vaccines were first being rolled out, the UK government said its priority was to vaccinate healthcare workers and the most vulnerable. The health secretary at the time, Matt Hancock, claimed we could return to normal as soon as these groups were vaccinated. But as microbiologist David Livermore recently explained on spiked, the policy morphed surreptitiously into a kind of Zero Covid approach. The worthy goal of vaccinating the most vulnerable turned into the impossible demand that 'all must have jabs'. Similarly, European governments have started to introduce vaccine passports – an explicit attempt to cajole their entire populations into being vaccinated.
This push for total vaccine coverage is a product of the politics of fear. This fear has caused us in the West to turn inwards. We see this not only through the hoarding of vaccines, but also in the way our borders are still closed to the outside world – despite the fact that there are few 'variants of concern' that we have not already 'imported'.
The Guardian, the same newspaper in which Gordon Brown called on the West to stop hoarding its vaccines, has been one of the chief cheerleaders for the Covid culture of fear and, by extension, the isolationist approach that Brown decries. At the weekend, the Guardian warned us not to think that Covid was 'all over' for the UK. It also predicted that 'new Covid variants' will soon emerge that could set our progress back a year. In its opinion section, it gave a pseudo-leftish spin to France's authoritarian vaccine-passport strategy (which is really a demand for every single adult to be vaccinated).
Donating vaccines to the developing world is a moral imperative. But it will be politically impossible in an environment in which everyone is expected to be vaccinated and people are convinced there is no safe level of Covid, even after the vaccine rollout. To save the lives of the world's most vulnerable, we will have to challenge the rich world's intolerance of risk.
To enquire about republishing spiked's content, a right to reply or to request a correction, please contact the managing editor, Viv Regan.