'We're trapped in a vortex of fear'
Nick Cater on Australia's Zero Covid nightmare.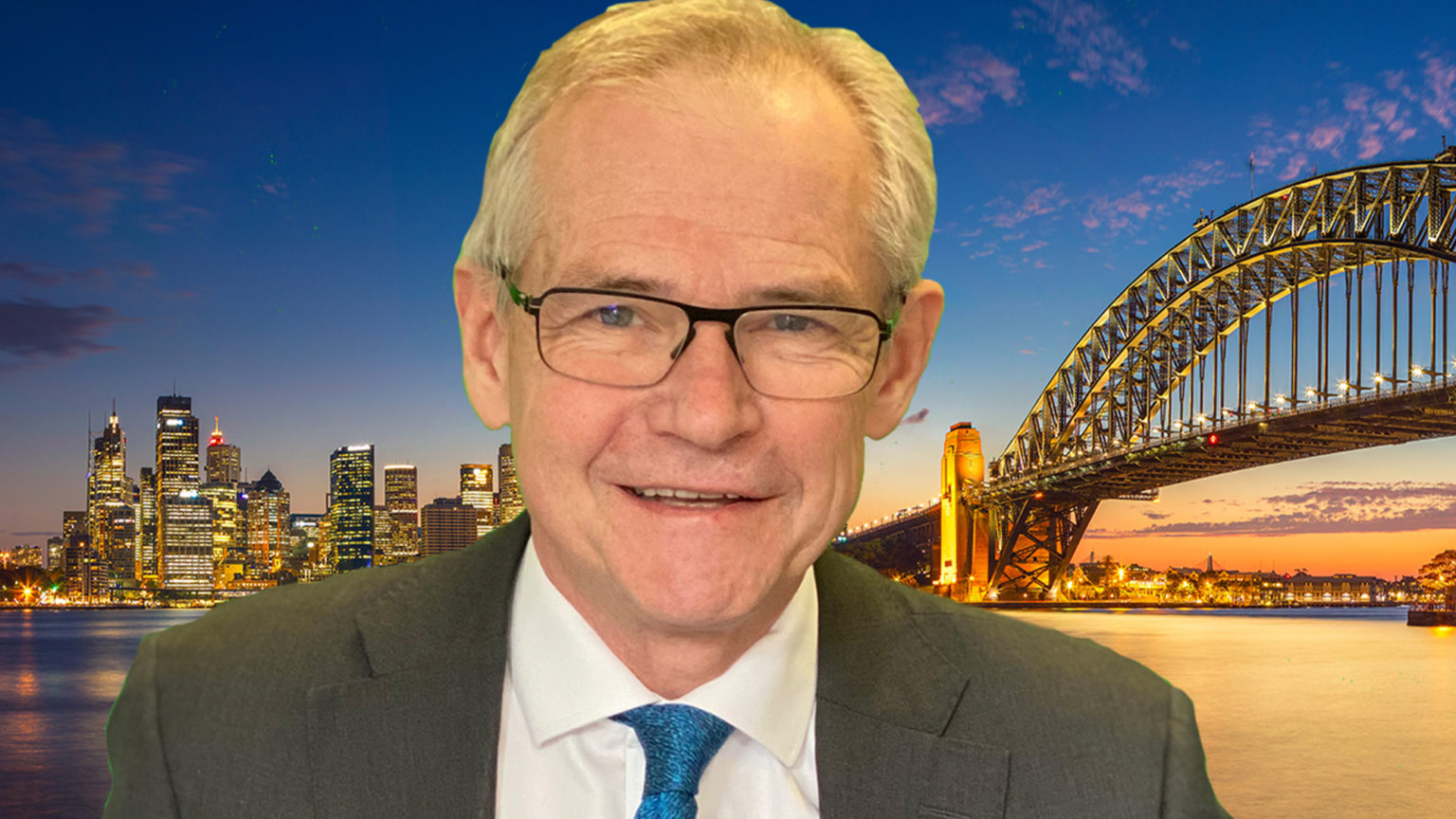 Australia has adopted some of the most severe Covid restrictions in the world. Even though cases have been minimal during the pandemic, Australians have constantly been in and out of lockdowns. The borders have effectively been closed for well over a year and are likely to remain closed for some time. But now that the Delta variant has overcome even these restrictions, is it time to reassess Australia's early 'success'?
Nick Cater is executive director of the Menzies Research Centre and a columnist for the Australian. He joined spiked's editor to discuss Australia's lockdown dystopia on the latest episode of The Brendan O'Neill Show. What follows is an edited extract from their conversation. Listen to the full episode here.
Brendan O'Neill: We were constantly being told in 2020 that Australia and New Zealand had got Covid right. They locked down their borders very early on, they took the disease very seriously and they said that no level of infection or death would be acceptable. Meanwhile, we in Britain and other parts of the world were said to have got it horribly wrong. Fast forward 18 months and freedom has pretty much returned in the UK. We can do anything we like apart from travel abroad, which is still complicated. Whereas in Australia lockdown hangs like Damocles' sword over your heads all the time. You are stuck in a terrible, unpredictable situation. How did things go so wrong for you guys?
Nick Cater: What looked like our good fortune now looks like our bad luck. We locked down the borders because we could. Australia is very used to that kind of thing – we have very tough border policies. We also had another fantastic advantage in that we had a world-class public-health system, which was able to respond pretty well. And some of the state governments were very good at track and trace from the start.
But the Delta variant has caught them by surprise. No matter how hard you lock down, there's always human error and the virus gets out. That's particularly true of the Delta variant, which is more transmissible. When track and trace stopped being effective, states locked down. I've been locked down here in Sydney for four or five weeks – I don't know which, as it all blurs into one.
The big problem is that public policy over the past 18 months has not been driven by reason – it has been driven by fear. The public are genuinely fearful of the virus. Many people are telling the state governments to go harder, because they have been told that Covid is very dangerous. We are caught in a feedback loop, a vortex of fear, where politicians can no longer act sensibly because they have to respond to public fear. If they opened up now people would go berserk and say that it's not safe to go outside.
Working for a policy think tank, we at the Menzies Research Centre have really been banging our heads against a brick wall for the past 18 months, thinking that there must, surely, be other approaches out there. I have come to the conclusion that the government has lost control. It has to obey this mantra of fear, and as a result of that it takes no risks whatsoever.
O'Neill: You have argued that a Zero Covid strategy is being enforced with fanatical zeal in parts of Australia. Zero Covid is not taken very seriously in the UK. There are some Zero Covid fanatics, but they are subject to a lot of criticism. It's unrealistic and very destructive for society to put everything on hold until Covid is wiped away. To what extent is the ideology of Zero Covid damaging Australia? Or do you think Zero Covid is something that Australia can achieve because of its isolation?
Cater: Of course it can't do it. To be fair, Zero Covid has never been the 'official' government policy in Australia. But some state premiers support it, as well as some of the chief health officers, who have tremendous power and influence. And it has become government policy by default.
This reflects the broader culture of our times, not just in Australia but in the Western world more broadly. Nobody is prepared to put up with the slightest amount of risk. Wherever risk occurs the government has to deal with it. We are in this 'every granny's life is sacred' zone, where we are unable to make public-policy or health decisions as we normally would, by looking at the costs to life and assessing where resources should go. From the very beginning we haven't been allowed to make that calculation.
I went to two funerals last year. One was of a man in his early thirties who committed suicide. The other was of a fantastic old friend who passed away at 90. At which funeral do you think people were most shocked and upset? We have never been able to make those arguments when it comes to Covid. It has always been the case that every death has to be avoided at all costs.
O'Neill: Australia's strict policies give me flashbacks from more than a year ago when, in Hyde Park and St James's Park in London, there were lines and lines of police officers sweeping through and throwing people out. I will never forget seeing a homeless man being ejected from St James's Park, and asking the police officer where he was supposed to go. Of course, the police officer had no answer at all for that. Even now, when I walk through those parks and remember what happened, I get a sense of how quickly society can be pushed towards something authoritarian and alien. We never had the army playing a role in the lockdowns, though, which Australia now does. That seems pretty extraordinary. Can you just explain to us what that's all about?
Cater: The army has been brought in largely to assist the police. Soldiers have no powers of arrest. They might have a robot to check that you are not going outside of the area, but they can't do anything with you. But just the very thought of it chills me. Soldiers have been placed on the state borders. After nearly 120 years of federation the states have shut themselves off. You need a visa to go to Perth, for goodness' sake. The army has set up Checkpoint Charlies on little country roads. It was never meant to happen like that.
One example is the Gold Coast Airport. The border between Queensland and New South Wales runs right through the middle of the runway. There are towns where one side of the street is in one state and the other side is in another, and there is a border checkpoint down the middle. It's extraordinary. It points to the stupidity of bureaucracy. When bureaucrats are asked to do something they do it with tremendous enthusiasm, but tremendously badly. It reminds you of what you learned about the Soviet Union, where a factory would only produce left boots for a year before realising that it had a problem.
Nick Cater was speaking to Brendan O'Neill in the latest episode of The Brendan O'Neill Show. Listen to the full conversation here:
To enquire about republishing spiked's content, a right to reply or to request a correction, please contact the managing editor, Viv Regan.