Statues are not a threat to ethnic minorities
Stroud's 'Blackboy Clock' has become the latest target of patronising 'anti-racists'.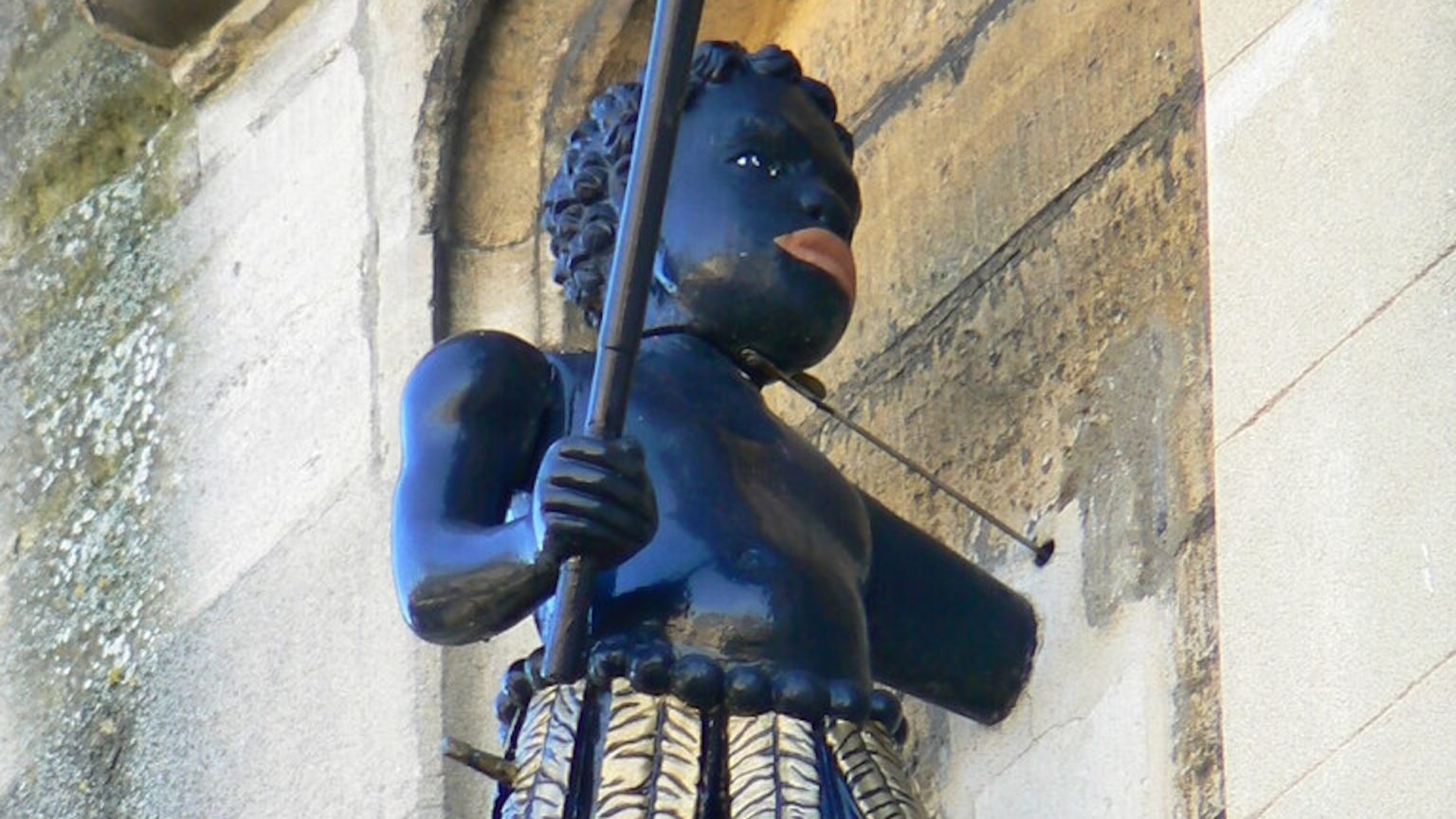 In the Cotswolds market town of Stroud, 'anti-racist' activists are campaigning against a local bogeyman. The object of their ire is a centuries-old relic: the so-called 'Blackboy Clock', which features a sculpture of a black child.
The 247-year-old sculpture has some clearly racist overtones. The black boy is a caricature of the kind you might expect from several centuries ago. He has red lips, he wears what looks like a tribal dress and he carries a large club. He uses the club to hit a bell when the clock strikes.
A local-government panel was set up to look into the history of the statue. An artist who sits on the panel has described the sculpture as an 'offensive racist relic from the transatlantic slave trade'. 'My eyes lock on to the black boy clock every time I turn the corner' on the street where it hangs, he told the Observer. Polly Stratton, head of Stroud Against Racism, similarly thinks it is important to challenge the 'racist caricature that is having a traumatic effect on many people of colour in Stroud'.
What's worth noting here is the language being used by these anti-racist activists. The statue isn't only offensive, but also 'traumatising', they say. The Rhodes Must Fall campaign uses similar language when it claims that the presence of a statue of Cecil Rhodes in Oxford exerts a kind of symbolic 'violence' on black students.
Essentially, this new 'anti-racism' presents ethnic minorities as so sensitive that they will get triggered by walking past old sculptures. According to this view, anyone who isn't white may crumble at the first sight of a historic sculpture. Every strike of the Blackboy Clock's bell is apparently a shattering blow for the nerves of local black people, who live in constant terror of this evil time-keeping device.
It is amazing that this has to be said, but ethnic minorities know what history is. They know that in the past, attitudes to race were not exactly enlightened. They also know that inanimate objects like statues can't actually harm them. And they know that elaborate clock mechanisms aren't props for institutional racism. Saying otherwise simply insults their intelligence.
We have to challenge the woke racism of low expectations that presents all ethnic minorities as weak and vulnerable. A genuine anti-racism would treat ethnic-minority Britons with respect as equal, rational citizens instead.
Paddy Hannam is editorial assistant at spiked. Follow him on Twitter: @paddyhannam.
Picture by: Brian Robert Marshall, published under a creative-commons licence.
To enquire about republishing spiked's content, a right to reply or to request a correction, please contact the managing editor, Viv Regan.