Why Rhodes must stay
The removal of his statue would embolden the illiberal, irrational cult of the victim.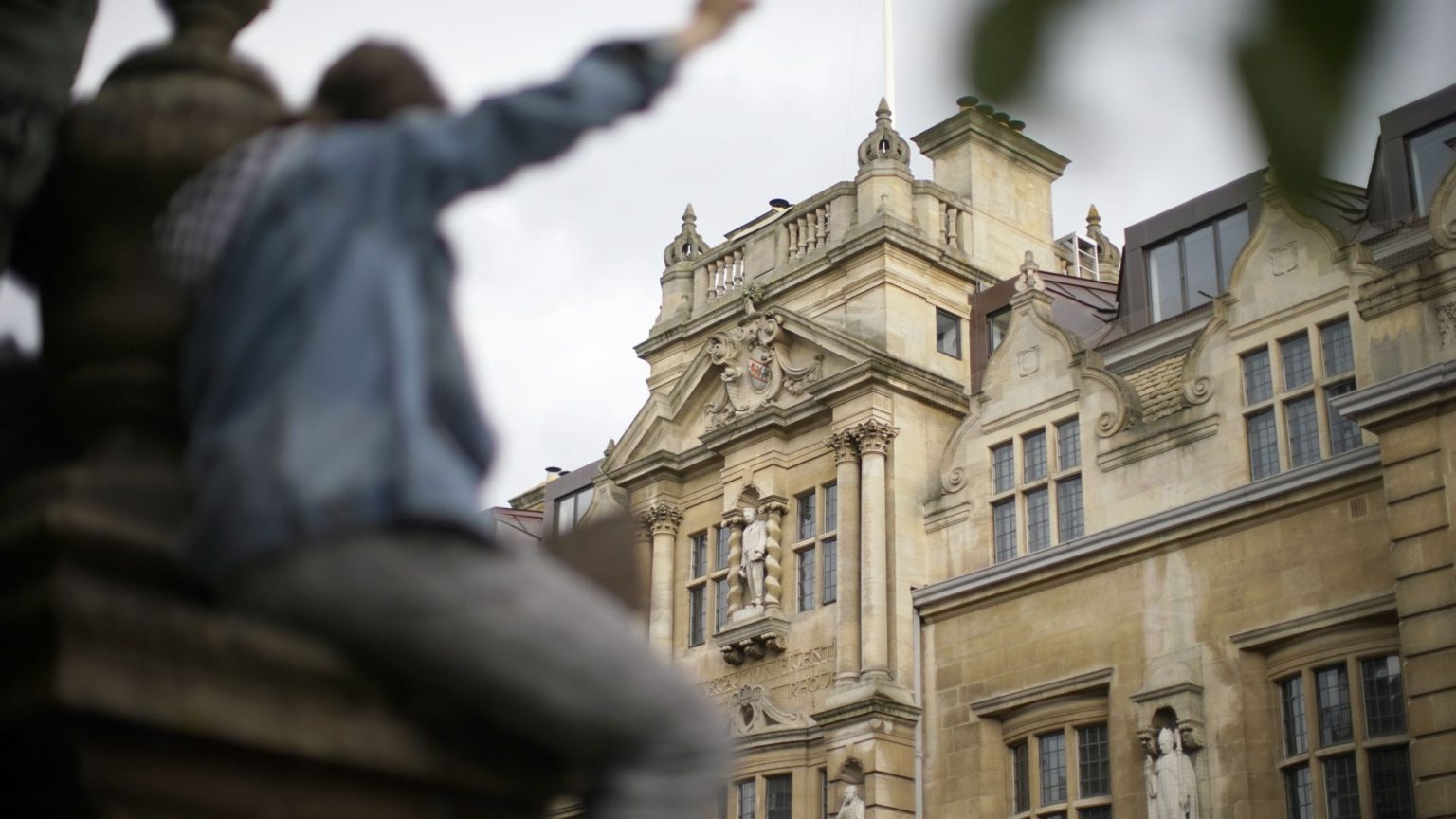 Cecil Rhodes was a white supremacist and a brutal colonialist. He held views that the vast majority of people today would find repugnant. He believed whites were 'the first race in the world' and they should inhabit as much of the world as possible. And yet Oriel College at Oxford University would be wrong to take down his statue, for the simple reason that to do so would be to capitulate to the regressive, illiberal, irrational cult of the victim that has gripped campuses in recent years and is now spreading through the rest of society too.
In response to the Rhodes Must Fall movement – a group of incredibly privileged students at one of the highest seats of learning in the world – Oriel College has indicated that it will tear down the likeness of Rhodes. Yesterday its governors voted to remove the statue. Inspired by similar Rhodes-related controversies at universities in South Africa – the part of Africa that Rhodes ruled – the youthful, mostly middle-class Oxford agitators for the removal of his statue claim that seeing his face and name 'hurts' them. Having that statue there is akin to Oriel committing an act of violence against black students, they claim.
This cuts to the heart of what is motoring Rhodes Must Fall and similar movements for the toppling or erasure of 'problematic' iconography. This is not, as some claim, a radical movement, far less is it a continuation of the great abolitionist and civil-rights movements of the past. On the contrary, where those immense leaps forward for humankind were fuelled by a belief that black people were as capable as white people of thinking for themselves and devising their path in life – and ought to have every right to do so – the Rhodes Must Fall movement is underpinned by a supine culture of victimhood that depicts people, and especially black people, as weak, fragile and in need of constant validation from the powers-that-be.
Rhodes Must Fall is a regressive moment. It talks about ethnic-minority people in an incredibly patronising and even dehumanising way. Its core belief is that statues of people who committed wrongs in the past are not only an affront to people of colour but actually cause them existential fear and pain. Rhodes Must Fall organisers have described the statue at Oriel as a form of 'violence'. They write about the 'violence of… infrastructure'. They claim that the 'festering, rotting wound' of white supremacy and colonialism continues to hurt 'our black and brown bodies'.
There is nothing positive or humanist in this vision. In fact, it reduces ethnic-minority people to victims of the past, to mere 'bodies' who are acted upon by forces beyond their control – in this case, the apparently all-powerful, terrifying force of history, of events that happened before any of us were born. Dr Omar Khan of the Runnymede Trust says we need to speak about 'the real harm these statues perpetuate on [BAME] people'. He says the Rhodes statue causes a 'deep wound' in the black people who see it. There is a process of racial infantilisation going on here, in which ethnic-minority people are depicted as being especially susceptible to feeling wounded by certain monuments, ideas or words.
Should I feel 'real harm' when I walk by the Cromwell monument in Westminster, given that his forces did unspeakable things to my ancestors in Ireland? What about monuments to Queen Victoria, or the 'Famine Queen', as she was known in Ireland for years, who ruled Ireland when the Potato Famine killed hundreds of thousands of people? Should these monuments do 'real harm' to my 'Irish body'? Should I be suffering from a 'colonial wound'?
If not, why not? Am I somehow more capable than others of negotiating the public square without feeling offended, upset or wounded by images of historic figures? This is where the identitarian lobby's diminishing of our ethnic-minority citizens as being particularly vulnerable to existential offence gets perilously close to being something like racism. Rhodes Must Fall and others are promoting a view of black people as mere bodies who lack full control over their critical faculties, to such an extent that they can apparently be overcome by pain upon seeing a statue. The biological language ('bodies'), and the paternalistic claims that ethnic-minority people must be protected and saved from certain depictions of history, runs the very serious risk of rehabilitating foul old ideas about the moral weakness of non-white people.
This identitarian infantilisation can also be seen in Oxford's decision to grant special dispensation to students who feel traumatised by the killing of George Floyd and who feel they haven't been able to perform to their best in exams or assessments. This is completely bizarre. Why would a horrible killing 4,000 miles away traumatise UK-based students to such an extent that they cannot do their work properly? This is the logic of the victim cult, which treats people as morally fragile, easily offended and susceptible to 'trauma' simply through watching something or hearing something. This is a completely regressive idea in itself; the fact that it is an idea that is more likely to be applied to black people than white people makes it positively chilling. This racial paternalism benefits nobody.
Rhodes should stay. Not because he was some kind of heroic figure, but firstly because it is important that we do not erase history, even difficult history, and secondly, and more importantly, because we must not capitulate to the deeply damaging cult of victimhood. There is nothing positive whatsoever in the rage against the Rhodes statue. It is fuelled by today's illiberal, censorious culture of offence-taking and by a cult of fragility that calls into question people's mental and moral autonomy and reduces them to the level of children who can be hurt by difficult ideas. It would be a grave error for Oxford, of all places, to embolden this backward worldview.
To enquire about republishing spiked's content, a right to reply or to request a correction, please contact the managing editor, Viv Regan.