'Iran tried to kidnap me – it has only made me more determined'
Human-rights activist Masih Alinejad on her fight against Iranian theocracy.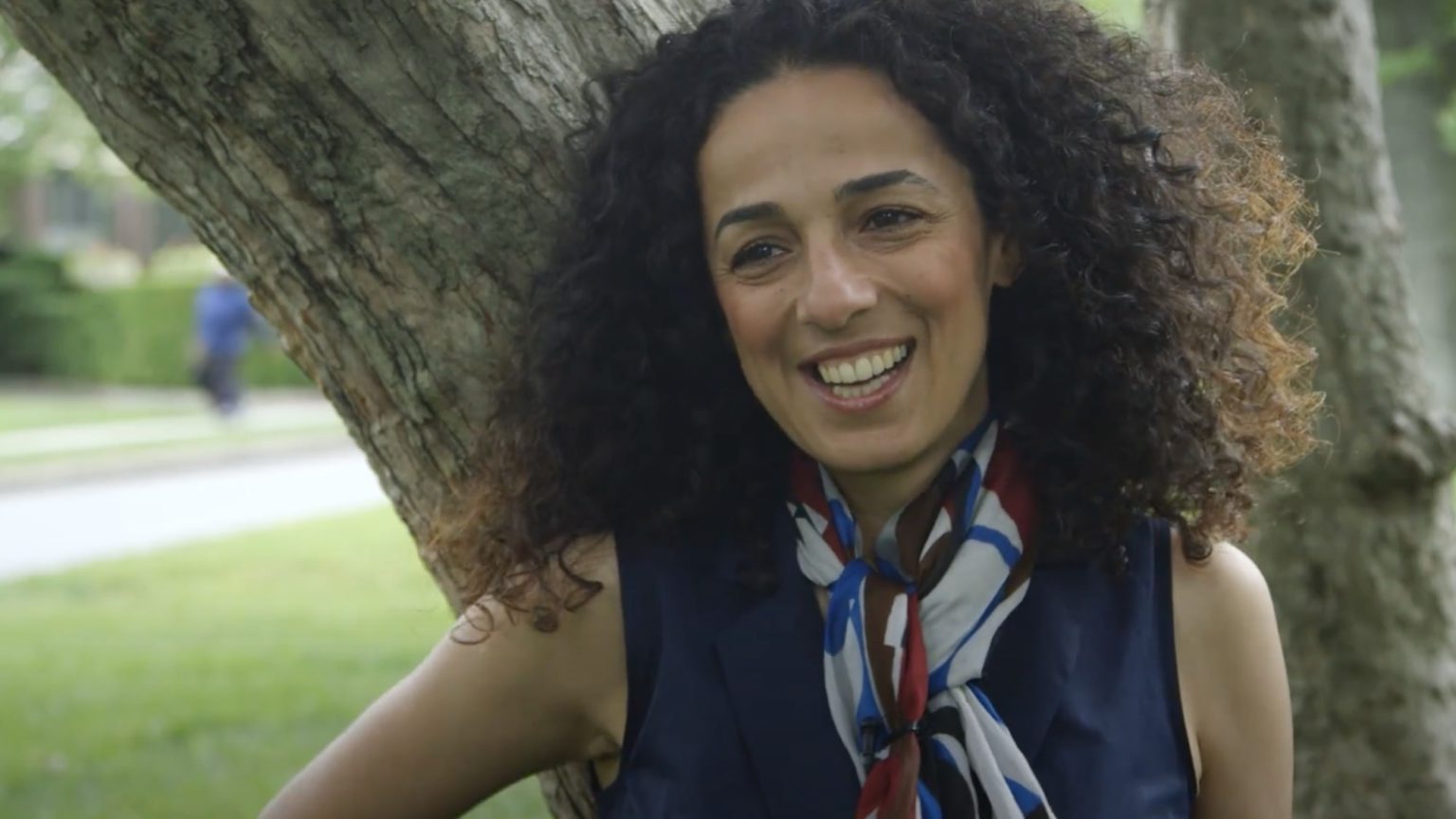 Iran's theocratic rulers try to silence anyone who criticises the regime. In 2019, they shut down the entire internet for a week to stifle protests against fuel-price hikes. In 2020, dissident Jamshid Sharmahd was abducted from Dubai, taken to Iran and jailed. And last year, anti-government journalist Ruhollah Zam was executed after he was accused of stirring up unrest.
Masih Alinejad is an Iranian-American journalist and human-rights activist. Earlier this year, four Iranian intelligence officials were charged by the US justice department with trying to kidnap a New York-based journalist. Though the indictment did not name the journalist, Alinejad says it was her. spiked caught up with her to find out more.
spiked: How did you find out about the plot to kidnap you?
Masih Alinejad: ​​I receive threats on a daily basis, through emails, text messages and on social media. Over the years, I have developed a thick skin. You have to be tough when you are facing a brutal dictatorship.
Last autumn, FBI agents whisked me away to debrief me about an active surveillance plot against me. In the beginning, all I knew was that an Iranian reconnaissance team was monitoring me, taking photos and videos of my movements, my house, my family and even my neighbours. The FBI did not discuss all the details with me, in case I let them slip. I am a very transparent person and share almost everything on my social-media feeds.
I was told that there was a lethal threat to me, but I only found out about the details of the kidnap plot when the case went to court and I read the indictment. I was shocked at the audacity of the plot. I had thought that I was safe in the US, yet there were people plotting to kidnap me. As it turned out, the US intelligence service was on top of it all. But reading about it was obviously quite scary.
spiked: Why are you seen as such a threat by the Iranian regime?
Alinejad: When I lived in Iran, I was a critical journalist with a history of pursuing themes that the government saw as red lines. I thought the system could be reformed and my journalism could bring about that kind of change. But in 2009, the Iranian intelligence service forced me to leave Iran. This was at the time of the disputed Iranian presidential elections, when Mahmoud Ahmadinejad was controversially re-elected amid accusations of electoral fraud. From my position in exile, I focused on human rights, highlighting the regime's abuses. I made documentaries about the lives of those who protested against the regime and were killed by the security forces.
In 2014, I launched a campaign called 'My Stealthy Freedom'. This campaign was against compulsory hijabs. Through initiatives like White Wednesdays, which encouraged people to share photos of themselves wearing white clothes on social media, it enabled women to challenge the gender-apartheid practices of the Islamic Republic.
The compulsory hijab laws are comparable to the Berlin Wall, in that they are a symbol of an authoritarian regime. Once the Berlin Wall collapsed, we knew the days of communism were numbered. The same is true for the Islamic Republic. Once the compulsory hijab is removed, then women can demand further rights, like being able to attend sports stadiums, ride bicycles, have equality in marriage and divorce, be able to obtain a passport without permission from their husbands, and be able to become judges and leading politicians. In short, it would mean the end of the regime.
spiked: What other methods has the regime used to try to intimidate you in the past?
Alinejad: Intimidation comes in many forms. The first plot to kidnap me was exposed a few years ago. The Revolutionary Guards offered to give my parents a vast sum of money if they agreed to invite me to meet them in Turkey, supposedly so that they could talk sense into me. Not knowing that this was a plot, I was ready to go to meet them, but my brother called me to warn me not to accept the invitation. As it turned out, my parents had turned down the offer as well.
My sister was put on national TV to denounce and disown me publicly. My parents have been interrogated. My mother has been harrassed. Last year, my brother was sentenced to eight years in prison. The court produced no credible evidence against him, but punished him in an attempt to silence me. In July 2019, the head of the Revolutionary Court said that anyone sending me videos could face up to 10 years in prison. But these tactics haven't stopped me. They have made me more determined. The same is true of the women in Iran, who continue to send me messages and videos.
spiked: What is your message to the people of Iran?
Alinejad: I am a voice for the voiceless. I provide a platform for the people in Iran who have no access to free domestic or international media. I cannot tell the Iranian people what to do – my role is to be a megaphone for their demands for change, and for a normal life in the 21st century. It is the Iranian people who have a message for me, and for the rest of the world. They don't want this regime. They want a regime that is respectful of their dignity and their rights.
To enquire about republishing spiked's content, a right to reply or to request a correction, please contact the managing editor, Viv Regan.