We need to put those racist tweets in perspective
Too many think that racism is unique to white, Western countries.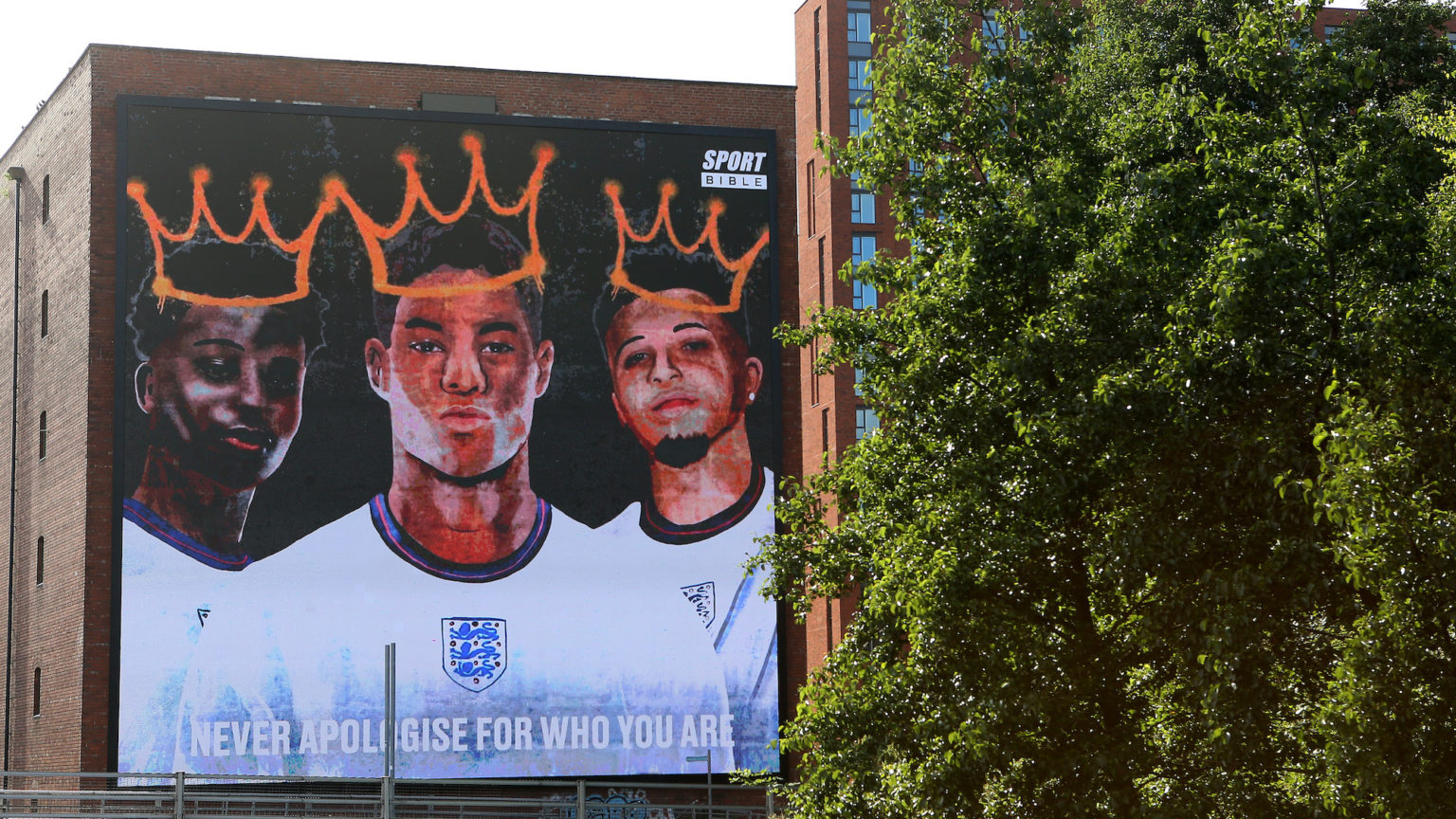 When the news broke that England footballers Bukayo Saka, Jadon Sancho and Marcus Rashford had been racially abused on social media, a narrative was rapidly formed: that England is a deeply racist country and English football fans are bigots. Comic alter-ego Jonathan Pie captured the mood when he released a monologue about it called 'A Nation of Wa**ers'. 'It's not coming home until you learn some fucking manners', the viral video was captioned.
Racist abuse is, of course, vile. But the story was far more complicated than it seemed at first. We soon learned that much of the abuse sent to the England players came from overseas. The Center for Countering Digital Hate found 105 Instagram accounts that had posted racial abuse about the players. A BBC Newsnight investigation determined the location of 64 of them, finding that just five were UK-based and 59 were based abroad.
So why were these posts held up to condemn only England fans? Why is racism in the West depicted as somehow worse than racism elsewhere? Today, we tend to view racism through the prism of 'white supremacy' and whiteness. Arguably, this leads us to ignore the fact that racism and discrimination occur on a much larger scale throughout the rest of the world.
Racial conflict is rife in Pakistan, for instance. There are currently around three million Afghan refugees living in Pakistan. But Pakistan is not a signatory to the 1951 Refugee Convention. It has not enacted any national laws for the protection of refugees. Refugees who had no choice but to leave a devastated Afghanistan are an extremely marginalised community and are routinely subjected to harassment and viewed as alien by the state.
You are unlikely to hear much about this in the West. The inability or unwillingness to sensibly contextualise the problem of racism means that grave humanitarian issues like this are ignored. Meanwhile, the discussion about race is reduced to little more than virtue-signalling.
Too many people are fixated on the idea of racism as a Western phenomenon, and turn a blind eye to it whenever it occurs elsewhere. They would rather talk about the ethnic composition of the Italian football team (too white, according to some) than confront real discrimination taking place beyond their limited horizons.
If we want to live in a tolerant society, we need to be able to discuss racism without people losing their heads. Bigotry needs to be put in its proper context. Otherwise, we will never be able to tackle it effectively.
Ramsha Afridi is a writer. Follow her on Twitter: @Ramshaofficial.
To enquire about republishing spiked's content, a right to reply or to request a correction, please contact the managing editor, Viv Regan.