How 'technopopulism' took over
Chris Bickerton on the new politics that transcends the old left-right divide.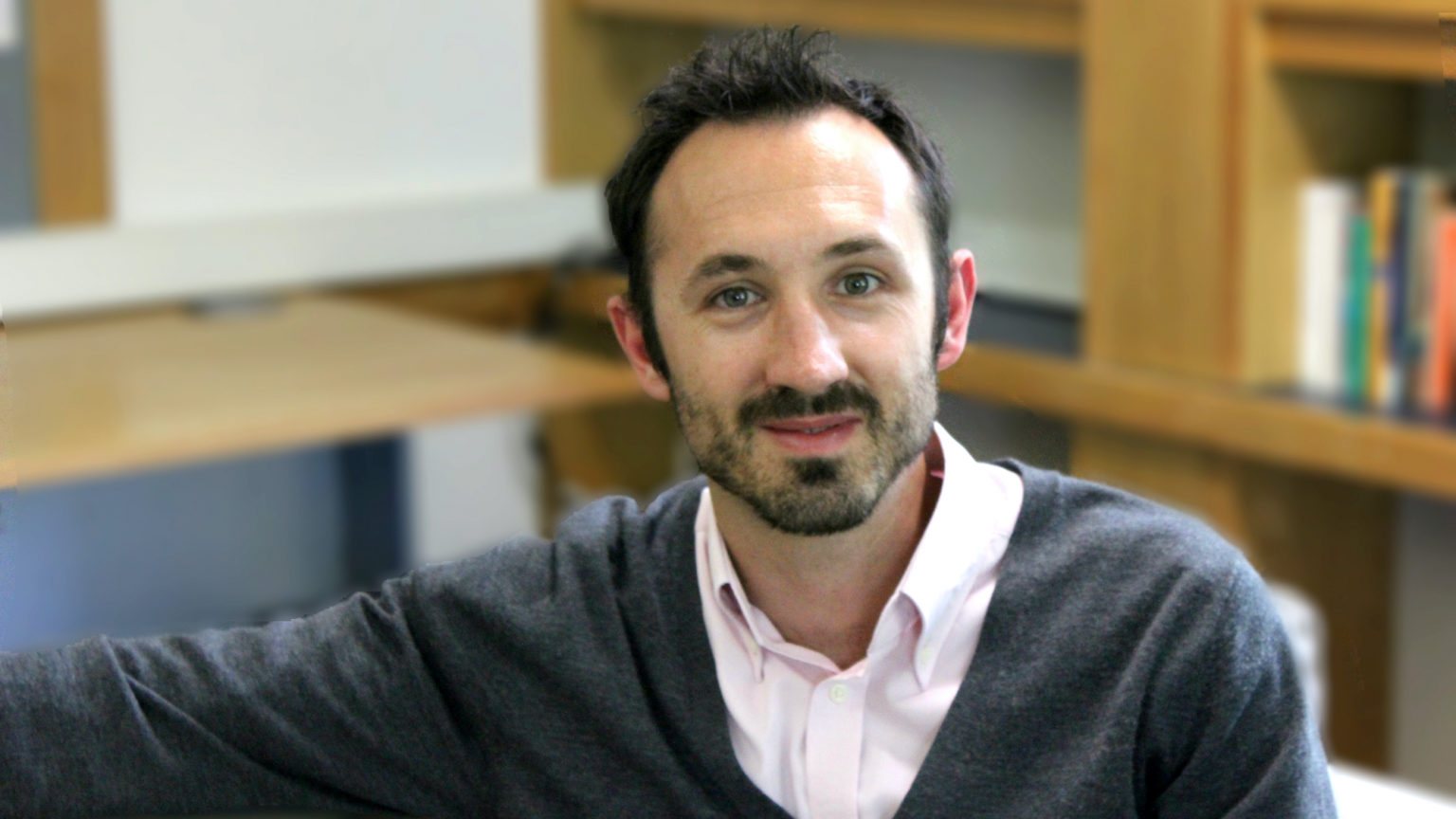 Populism and technocracy are typically depicted as opposing forces. But these two apparently competing approaches to politics have started to merge. In Italy, populist groups the League and the Five Star Movement now support a government led by arch-technocrat Mario Draghi. Similarly, the UK's pro-Brexit government claims its policies are guided by 'the science'.
Chris Bickerton is a fellow at Cambridge University. He is the co-author of Technopopulism: The New Logic of Democratic Politics. spiked caught up with him to find out more about our era of 'technopopulism'.
spiked: What is 'technopopulism'?
Chris Bickerton: It's a political logic. Today, many politicians talk and justify their actions through two core methods. One is appeals to the people, using the language of 'us' against 'the establishment', pitching themselves and the people against the elite. The other is appeals to competence and expertise.
Technopopulism is a twofold idea. The first aspect is that these two ways of justifying the exercise of political power are not contradictory. In fact, they have a lot in common and can be combined as a distinctive approach to politics. Secondly, there are many ways technocracy and populism can be combined.
You can use it as a way to differentiate between politicians. It's less about whether they are on the left or the right, which are terms that don't mean so much anymore. It's more about how they build movements around broad appeals to the population and to knowledge.
spiked: How can these two seemingly contradictory things – populism and technocracy – be reconciled?
Bickerton: There are lots of different examples. But one is the move towards doing democratic politics outside of normal party politics. You can see this in the popularity of parties that think of themselves more as social movements. Some of them are very innovative in the kind of democratic tools that they use. A lot of them use online forums to mobilise.
A good example is the Five Star Movement in Italy. Its supporters have this sense that it isn't really a party, because parties are part of the elite. They see it as a populist mobilisation against the establishment. But at the same time, a lot of their democratic innovations are not actually about rights and freedom. A lot of them are more about how to mobilise forms of knowledge. For Five Star, the internet is important not because it makes people free but because it means we can solve problems more effectively. It's a way of harnessing collective forms of wisdom. So that's the more technocratic, problem-solving aspect.
Older, established parties are changing and adapting to technopopulism. The German Green Party, which has been around for a while, has an emphasis on engaging with the people as well as science, for example. It emphasises the fact that it is not one of the major parties and therefore has a more direct relationship with the voters, while also having a strong focus on scientific expertise.
spiked: The current Conservative government is often described as populist. When Dominic Cummings was an adviser to Boris Johnson, however, he came across as very technocratic. Was he actually a technopopulist?
Bickerton: Technocracy used to involve taking decisions out of democratic politics. Today, that is less of a driving force. People like Dominic Cummings are more interested in politicising expertise. It's a sort of reverse move.
Look at Mario Draghi, the Italian prime minister. He was the quintessential technocrat. He ran the Bank of Italy, then the European Central Bank. Then, he came in to head an Italian government that isn't actually that technocratic – in truth, it's very political. At the same time, his power still comes from being an expert. So his government represents a mixture of things.
spiked: So-called populist parties like Five Star have backed Draghi's coalition. Is that consistent with their claims to be anti-establishment?
Bickerton: Draghi's authority rests on his expertise as a banker. He isn't likely to stand in an election, so he hasn't actually entered electoral politics as such. But the main misunderstanding here is that populist parties and technocratic governance are incompatible. The Five Star Movement initially went into coalition with the League. Then, it compromised with the centre-left Democratic Party. Now, it's in coalition with Draghi. How do we explain this? Essentially, it's wrong to assume that technopopulist movements are ideologically pure. In fact, it's wrong to think of them in an ideological sense at all.
You can see it in how the League's Matteo Salvini has embraced European integration, having been heavily critical of it before. Fundamentally, these people are pragmatic. They are not part of the rigid ideological politics of the past. In those days, it was very hard for coalitions to survive, because parties and their beliefs corresponded to groups in society that they could not betray without paying a price. We live in a different world now. Society doesn't look like that anymore and parties don't operate in that way.
spiked: How has the pandemic affected the relationship between populism and technocracy?
Bickerton: It has certainly catalysed some of these trends. The way in which science has been taken on board has been interesting. It's unsurprising that in the context of a global health emergency, there has been a lot of deference to scientists. But what has been different is that scientists have been very visible in politics. They have not been consigned to the backroom, making deals in the classically technocratic fashion. They have been at the forefront of politics, standing with the politicians at press conferences.
The scientists have actually been asked to make essentially political decisions. This has blown the idea that you can't combine populism and technocracy out of the water.
Experts can provide scenarios, but they aren't used to making political decisions based on weighing up costs and benefits. The pandemic has undermined the logic of technopopulism, by politicising expertise so much that people have stopped believing that scientists can reveal absolute truth to us, realising that we actually sometimes have to make decisions without a firm basis in evidence.
spiked: What are technopopulism's implications for democracy?
Bickerton: It's an exaggeration to paint it as a threat to democracy. But ultimately, technopopulism is not a positive development. Appeals to the people and appeals to expertise are both based on truth claims. Populism makes truth claims in that it asserts that the truth resides in what the people want. Technocrats make truth claims by claiming that what they are doing is based on the evidence. This is a big problem for democratic politics, because both approaches suggest that anyone who doesn't agree with you is a liar rather than a legitimate opponent. So you start to get this really divisive form of politics, where instead of having a legitimate debate you judge what other people are saying to be unacceptable.
Chris Bickerton was speaking to Paddy Hannam.
You can buy Chris's book, Technopopulism: The New Logic of Democratic Politics, co-authored with Carlo Invernizzi Accetti, here.
To enquire about republishing spiked's content, a right to reply or to request a correction, please contact the managing editor, Viv Regan.