Disabilities activists are waging war on women's freedom
Heidi Carter's attempt to change the Abortion Act threatens women's reproductive rights.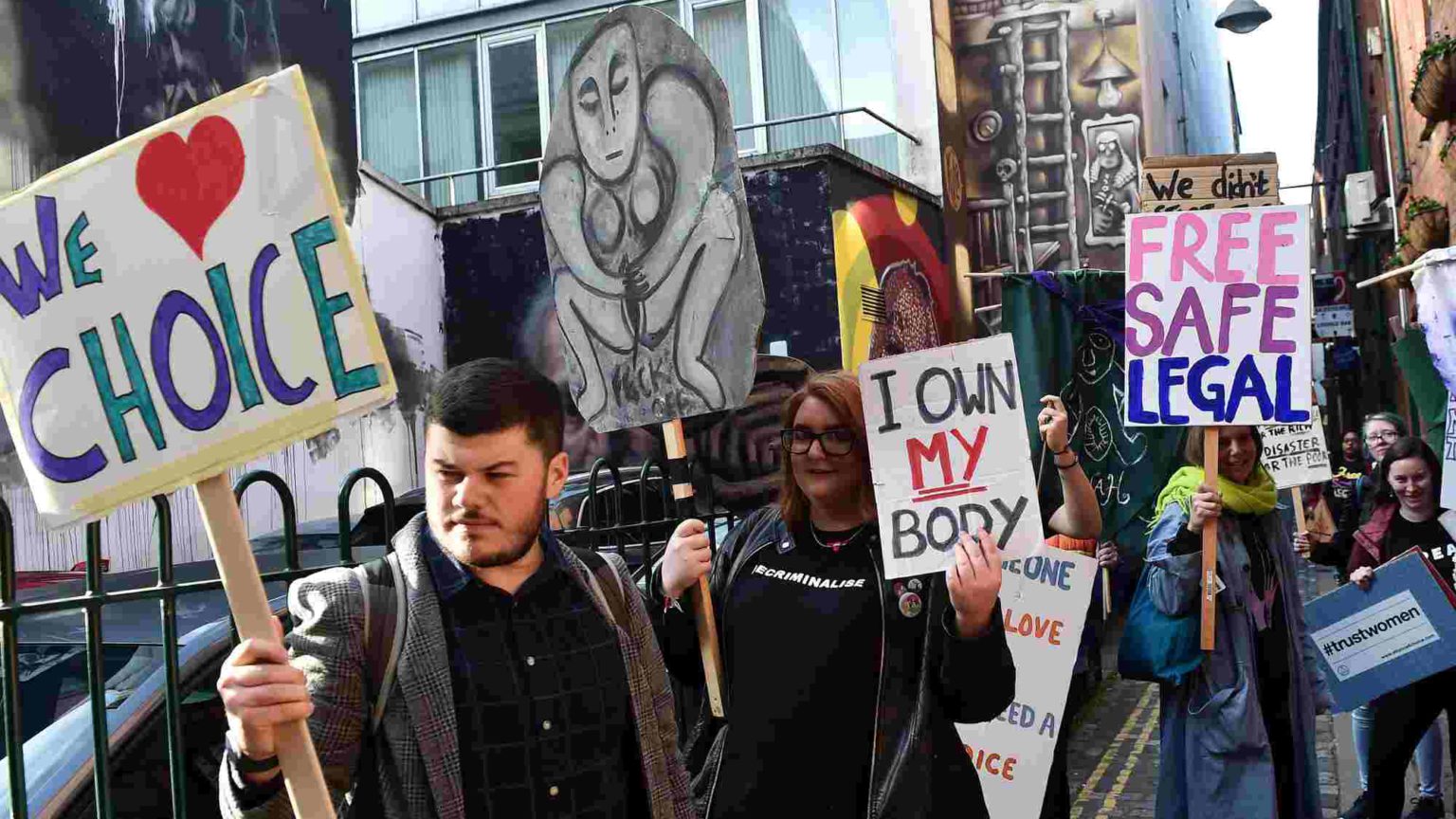 Heidi Carter is a 24-year-old woman with Down's syndrome. She is currently taking the UK health secretary Sajid Javid to court in an effort to change the 1967 Abortion Act.
Carter and her team want to take away the option women currently have to abort a pregnancy after 24 weeks in cases of non-fatal disabilities. Her supporters are framing this as a battle for the rights of disabled people. This is misleading. It should be understood as an attempt to limit the choice and freedoms of 34million women.
Carter launched her attack on abortion rights on the grounds of offence. She even describes the current status of abortion law as 'deeply offensive'. 'I will not tolerate it', she says.
Carter and her legal team argue that a woman's right to make decisions about whether she wants to have a child with a non-fatal disability (from the severe to the minor) is not only morally wrong – it is also offensive to those people with a non-fatal disability.
Carter's case is supported by actress and presenter Sally Phillips, whose son has Down's syndrome. She argues that women should be prevented from accessing tests to screen for Down's syndrome and other conditions during their pregnancy – in case they elect to have an abortion. In a documentary Phillips made for the BBC in 2016, she accused a woman, who had elected to have an abortion following a screening, of discrimination against disabled people like her son.
So Carter, Phillips and their supporters are trying directly to challenge women's freedom because they're offended – because some women's choices hurt their feelings. This is the narcissism of identity politics writ large.
But pro-choice activists have to be better at making the case for women's freedom. They need to argue for unconditional access to abortion. They need to show that what is at stake here is a woman's right to make decisions about her own body.
Too many pro-choicers, however, have been squeamish about intervening in this particular debate. Some have criticised Carter's case, but even they have talked up the 'anguish' women face when opting for late-term abortions in cases of disability.
That might be true for some women. But we shouldn't make a woman's right to abortion dependent on the amount of anguish she exhibits. It is perfectly possible and reasonable for a woman to feel relief at not having a child with a disability. After all, not everyone is capable of rising to the challenge of providing life-long care for a person with disabilities.
On the various pro-choice demonstrations I've attended, protesters often slip into chants about stopping 'the church' from impinging upon women's private lives and choices. They rightly argue that the sentiments of religious people should not be allowed to shape the life choices of women.
Pro-choicers need to argue similarly here. The sentiments and feelings of disability activists should not be allowed to shape the life choices of women. That Carter or Phillips are offended does not justify restricting women's freedom over their own bodies.
Many accept that what a woman wears, who she sleeps with, where she goes and what she does for a living is no one's business but her own. The same acceptance should apply to her reproductive choices.
So, we must be bolder. We must call out Carter and her team for what they are – anti-choice activists. And as such, they are as problematic as the preacher in his pulpit condemning free choice as sinful.
Make no mistake – if we pander to the hurt feelings of individual activists, no matter their cause, we risk sacrificing the health, safety and freedom of all women.
Ella Whelan is a spiked columnist and the author of What Women Want: Fun, Freedom and an End to Feminism.
To enquire about republishing spiked's content, a right to reply or to request a correction, please contact the managing editor, Viv Regan.