Stonewall should call off the pronoun police
Stonewall's diversity diktats pose a serious threat to freedom of speech.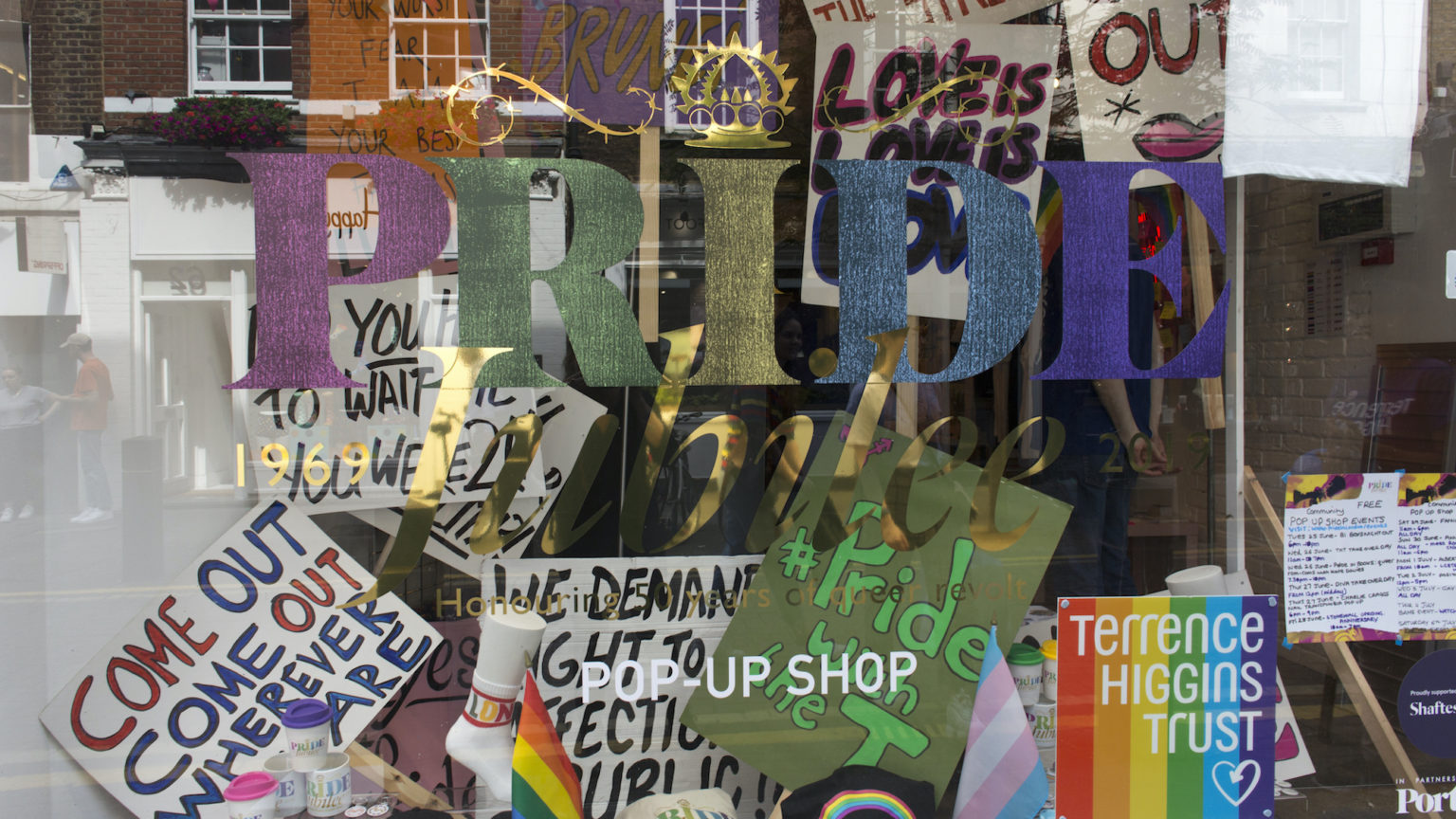 Regular spiked readers will probably be familiar with the Stonewall saga. In recent weeks, government departments, universities, NHS trusts and broadcasters have cut their ties with the LGBT lobby group's much-criticised Diversity Champions programme.
Since adding the T to the LGB in 2015, Stonewall has adopted a rigid brand of gender-identity ideology and has pushed an ever-expanding definition of transphobia. Stonewall's benchmarking schemes, like the Diversity Champions programme, have been adopted across the public and private sectors. They have led some organisations to penalise their own employees for breaching Stonewall's speech codes – including, we learned last week, the Scottish government, which bragged about silencing dissenting employees in internal forums.
In a new briefing for the Free Speech Union – Stonewall's Censorship Champions – Shelley Charlesworth and I argue that you don't have to take a position on Stonewall's claims about sex and gender identity to believe these ideas should be up for open debate. Even if you share Stonewall's view that trans women should be allowed access to single-sex spaces and to compete against biological women in women's sports, you can still have misgivings about the dogmatic way in which it promotes these views and demonises anyone who dissents as 'transphobic'.
Instead of engaging openly in the debate over trans rights and women's sex-based rights, Stonewall has blasted the public with patronising mantras like: 'Trans women are women. Get over it.' Telling people to 'get over it' while instituting top-down change to our common language around gender and our understanding of public space has, unsurprisingly, not won much public support (as the current backlash against the Diversity Champions programme demonstrates).
Stonewall has an honourable history of fighting for lesbian, gay and bisexual rights – something it achieved, ironically, by using free speech to turn the tide of public sentiment in favour of equality. Freedom of speech has always been a friend to minorities, who rely on its protections to speak truth to power. The best thing Stonewall could do to win meaningful progress for transgender people would be to stand up for free speech, not ride roughshod over it. Here are some ways it could do this.
First, it should call off the pronoun police. Stonewall policies have stigmatised the very language we need to discuss the issues arising from gender self-identification. If, as Stonewall argues, it is transphobic to reference the biological sex of a trans person in any context, then how do women raise legitimate concerns about the safety and fairness of male-bodied trans women competing in women's sports or using women-only spaces?
Stonewall has even reprimanded government bodies for using 'gendered terminology' in maternity policies, because words like 'mother' and 'woman' are apparently 'trans-exclusionary'. The courts have been impacted, too. In 2019, 61-year-old Maria MacLachlan was criticised by a judge for 'misgendering' the male-bodied trans woman who was later convicted of assaulting her. These stunningly skewed priorities seem to have been the result of guidance issued in the Equal Treatment Bench Book, which relies heavily on Stonewall sources.
Freedom of speech is automatically chilled by such draconian language policing, and people directly impacted by gender self-identification struggle to articulate an acceptable way to voice their concerns. To win back public trust and to begin properly participating in the marketplace of ideas, Stonewall needs to call off the pronoun police.
Feminists and people concerned about the erosion of women's sex-based rights have disproportionately been the victims of Stonewall policies. Barrister Allison Bailey alleges that Stonewall was involved in her firing from Garden Court Chambers, after she expressed her public support for the LGB Alliance – a charity that opposes Stonewall's model of gender identity and its reconceptualisation of same-sex attraction as unrelated to biological sex.
When universities adopt Stonewall's policies, academic freedom suffers. Gender-critical feminists like Jo Phoenix and Rosa Freedman were disinvited from Essex University speaking events following a Stonewall-inspired reading of the law. Barrister Akua Reindorf described Stonewall's advice to Essex as 'the law as Stonewall would prefer it to be, rather than the law as it is'. University of Sussex academic Kathleen Stock has documented extensive suppression of gender-critical views in universities, much of which can be traced to universities signing up to Stonewall's Diversity Champions programme.
The witch-hunting of feminists has got to stop. Stonewall could lead the way in dousing the gender-critical bonfires if it simply stopped demonising those who hold alternative views. Unfortunately, Stonewall boss Nancy Kelley likened gender-critical beliefs to anti-Semitism in a BBC interview at the end of May.
Finally, Stonewall has to stop framing trans rights as an all-or-nothing issue. And it should stop pretending to speak for all trans people. If Stonewall could develop some tolerance for alternative views, like those held by gender-critical feminists, it might then be easier to reach the compromises that could improve things for everyone. For instance, Stonewall's insistence that trans people must be given access to facilities that match their self-identified gender, under all circumstances, means there has been no discussion of whether to provide gender-neutral third spaces or single-occupancy stalls that might improve comfort and safety for everyone.
Likewise, Stonewall's policy of insisting that people be allowed to answer the census exclusively in terms of gender identity ignores a straightforward compromise: why not collect data about biological sex and gender identity? Recognition of viewpoint diversity might also help Stonewall address the embarrassing fact that many transgender people are vocally critical of its claim to represent them and their needs.
So, can Stonewall embrace viewpoint diversity and compete in a more respectful, well-mannered way in the marketplace of ideas? Criticism of Stonewall's tactics is mounting. If Stonewall embraced free speech and open debate, it might just be able to salvage its reputation and persuade more people of its arguments.
Carrie Clark is co-author of Stonewall's Diversity Champions, a briefing paper for the Free Speech Union.
To enquire about republishing spiked's content, a right to reply or to request a correction, please contact the managing editor, Viv Regan.