'Stonewall now represents intolerance'
Simon Fanshawe – co-founder of Stonewall – on his public break with the charity.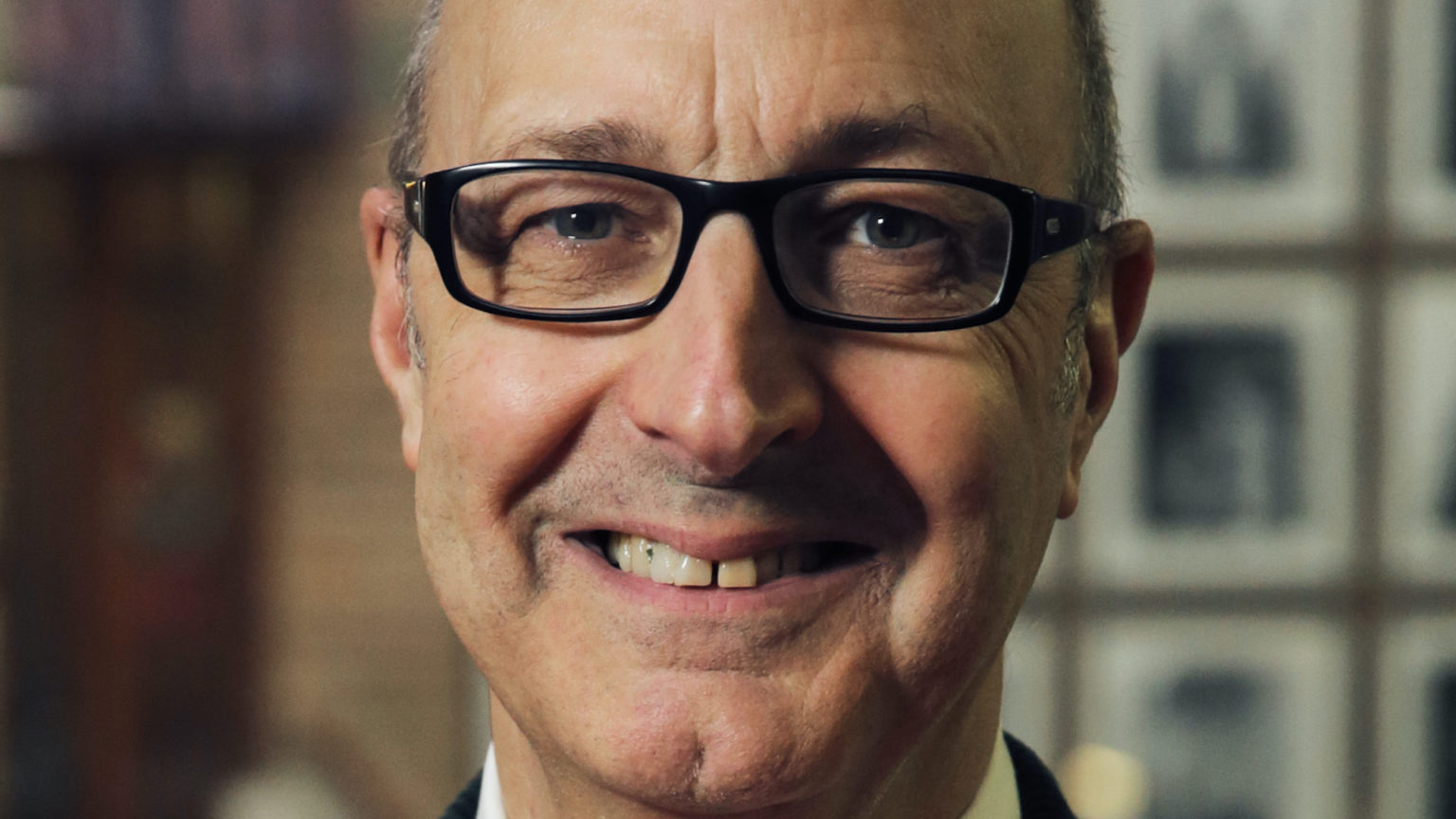 Stonewall was originally founded to campaign for gay rights. It has since become extremely influential in the public and private sectors. Its Diversity Champions scheme has countless corporate and government clients. But in recent weeks, some public bodies have withdrawn from the scheme. Simon Fanshawe was one of Stonewall's founders and is author of The Power of Difference. This week, he publicly criticised the group for its approach to trans issues. spiked caught up with him to find out more.
spiked: You have made a public break with Stonewall over its stance on trans issues – what is your concern here?
Simon Fanshawe: The key issue is not about whether Stonewall should or shouldn't be supporting trans people in the campaigns it wants to run. The issue is the way in which Stonewall has chosen to go about it.
My public break with Stonewall was preceded by a very considerable effort, by me and others who were on the original board of Stonewall, to get it to engage in a proper dialogue by which we could reach some common points of agreement on the knotty questions. Those questions are the ones where self-ID and trans rights knock up against women's (and therefore lesbians') rights. But there was absolutely no attempt from Stonewall to create a dialogue.
My break came through frustration more than anything else. The only thing that I've ever tried to do in public is to say that these issues must be matters of discussion. You can't just say that something is the view of lesbian, gay and trans people, or the 'community.' There are as many different views as there are people – there is no one view of the community. The minute you say there is – and that if you don't agree with it then you've put yourself 'outside Stonewall', as I have been told that I have – you turn yourself into a political party rather than a very broad alliance.
I felt that making this break was the only way to get Stonewall to listen to the voices of gay, lesbian and trans people who are concerned about self-ID.
spiked: Why is self-ID such a problem?
Fanshawe: The Gender Recognition Act was brought in to help people who are going through transition. It was not intended to counter biology. If you look at the legislation, the definition of male and female is very clear. The issue comes when you argue that self-ID is a viable legal basis.
Self-ID is not a problem in social terms – what people wear, how they dress, how they present themselves socially, what they would like to be called. That is a separate issue from the legal status you would get if self-ID became the basis of a reformed Gender Recognition Act.
The Equality Act recognises that there is a legitimate and proportionate reason for having women-only services. One example could be group-counselling services for women who have suffered from sexual trauma or rape. If you make self-ID the legal basis, you can end up with male-bodied people in female-only spaces and services. This could potentially undermine the basic purpose of having a women-only space.
spiked: You have suggested that Stonewall has become a menace to free speech and democratic debate on these issues – how so?
Fanshawe: Stonewall's main problem is that it blocks discussion. Reasonable disagreement is caricatured by Stonewall as 'hate'. Recently, the chief executive of Stonewall outrageously equated disagreeing with its position on self-ID and trans issues as akin to anti-Semitism. That was a moment of extraordinary realisation. I think for many people, Stonewall represents an absolute intolerance of disagreement and discussion. And that is very dangerous.
In truth, Stonewall is a symptom of a wider problem in political discussion. Instead of engaging with people's views, activists choose to delegitimise the people who hold them. And then they give all the weight to people's subjective, personal experience, presenting it as political reality, as if it should not be challenged or put in context. But you cannot run organisations or societies on allegations and accusations. You must listen to people's experiences – honour them, if you like – but what you then do about them has to be decided by all through an agreed and trusted process.
spiked: Do you think Stonewall's pivot towards trans issues was in response to many of the gay-rights battles having been won – was Stonewall casting around for a new sense of mission?
Fanshawe: Most of the legislative issues around gay rights have been sorted out. Stonewall found itself asking what its next job should be. What Stonewall should have done was devolve and start to build alliances locally. The next job was to try and mediate and reach good solutions on what are really quite fraught battles, like what's taught in schools about sexual orientation. What was needed was a strategic pivot. And Stonewall absolutely failed. It opted instead for trans issues, and opted to approach them in completely the wrong way. So it has failed to build the broad acceptance which has been its political and historical legacy.
Stonewall could have provided space and resources for trans people to find a voice. But rather than doing that in an inclusive way, it excluded certain trans voices. It excluded those who, often despite transitioning, don't believe they have actually changed their biological sex. There is a range of voices among trans people and Stonewall refuses to recognise some of them.
spiked: Do you also think there is an element here of activists or LGBT groups speaking on trans people's behalf, without really reflecting their views or concerns?
Fanshawe: The political difficulty of a campaign group is that it has to find a platform which the broad majority of the relevant people agree with. In an article the other day about Stonewall and trans, I saw someone say, 'We know where "the community" is on this issue'. We don't! The 'community' is divided and has a real disagreement about this.
If a group wants to represent the interests of trans people, that's fine. But it needs to represent the interests of all trans people. If it wants to represent the interests of lesbians and gays, it needs to find a platform that is supported by all lesbians and gays. But Stonewall has divided the 'community', whereas before it was able to unite it.
spiked: Many people are pulling out of the Diversity Champions scheme. Stonewall more broadly is coming in for a lot of criticism. Will Stonewall suffer from this blow to its reputation – and funding?
Fanshawe: It certainly will do if it doesn't get its legal advice to companies right. The QC who wrote the report on the recent cases at Essex University showed that at the moment, its advice is wrong. And if it doesn't start to embrace the fact that there's a breadth of voices across these different communities, and that respectful disagreement is the way to reach good solutions, then it will cause damage. Companies need advice and support to hold the ring on difficult issues – not to divide their staff. Stonewall is being swept up in just 'virtue signalling' and it is not helping its cause.
spiked: What is your new book about?
Fanshawe: It's about the power of difference. It comes from my own experience, research and from my work with clients in Diversity by Design. What I discovered at Stonewall and elsewhere is the need to listen to people and to put together common platforms where people can find common cause through disagreement. It's partly for the general reader, partly for those who work in HR. I hope both will get something useful, interesting and practical from it. It's a way of trying to take a fresh approach to diversity, really saying that we need to face the complexities rather than just sloganise.
Simon Fanshawe was speaking to Paddy Hannam.
Simon's book, The Power of Difference, will be published in August by Kogan Page. You can pre-order it here.
To enquire about republishing spiked's content, a right to reply or to request a correction, please contact the managing editor, Viv Regan.