'I would stake my life on Labour losing in Batley'
Rod Liddle on Labour's meltdown and why it has further to fall.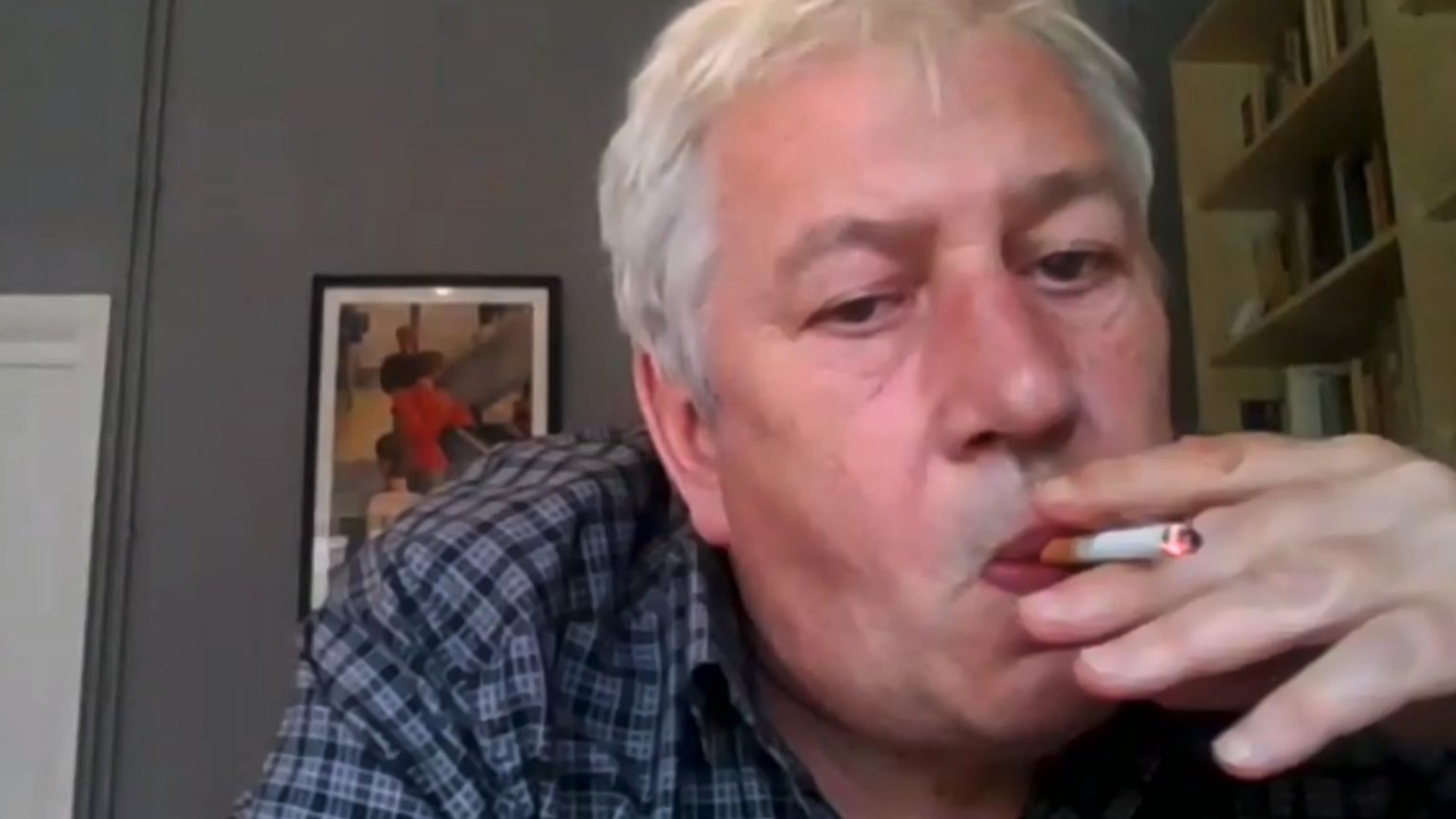 Rod Liddle – journalist, author and gadfly to the woke elites – thinks the Labour Party's meltdown is only just beginning. In the run-up to the Batley and Spen by-election, he made his return to The Brendan O'Neill Show, for a special live episode, and offered his assessment of the state the party is in. Will Labour ever reconnect with working-class voters? Why is Starmer so hopeless? Brendan and Rod got into all this and more. What follows is an edited extract from their conversation. Watch the full episode here.
Brendan O'Neill: Much of the contemporary culture war is really a class war. You have the professional, managerial elites looking down their noses at the lifestyles and beliefs of working-class communities. In fact, they often do more than that – they actually interfere in those communities and reprimand people, telling them how to vote and how to think. In a sense, the culture war is a class war in drag. Look at the Labour Party in particular and how it shifted from being interested in working-class people to being absolutely contemptuous of them. People are often surprised to hear that you come from the left. You grew up as a Labour person, and are now an SDP supporter. How would you describe what has happened to the Labour Party?
Rod Liddle: It began with Peter Mandelson, Alastair Campbell and Tony Blair. They looked at previous election results and saw that the blue-collar vote wasn't enough to get Labour over the line. Their explicit plan was to reach out to the middle class. And some of that worked. But as is always the case with these shifts, it's very, very difficult to stop them once they have started. Labour ended up drifting further and further towards the redoubt of not raising taxes, not nationalising (indeed, actually privatising), shedding the Red Flag, shedding every blue-collar element of the party.
I remember talking to Tony Blair in 1996 and asking him what was up for grabs – what he could change as Labour leader. Would he even consider supporting capital punishment? He said everything was up for grabs. Everything. The party didn't stand for anything.
Over the following 20 years, working-class voters began to desert it. In northern areas, they drifted more and more away from Labour, many of them voting for independent candidates instead. These voters are basically old-fashioned Labour people, who know that there's a class war, who believe it needs to be fought and who don't go along with any of the identitarian rubbish that the Labour Party currently produces.
O'Neill: One of the great ironies of recent times is that, under Jeremy Corbyn, who was supposed to turn Labour back into a party of ordinary people, Labour actually became more out of touch. If you look at the breakdown of the Labour membership under Corbyn, it was even more middle class than it was under Blair. How do you account for the fact that the Corbynista Labour Party lost working-class voters to an even greater degree than the Blairite Labour Party?
Liddle: The key failing was on the identitarian issues, particularly patriotism. Working-class people don't want to vote for a party that despises the country's history and everything the country has done. Some of the economic proposals in Labour's 2019 manifesto were actually popular – the nationalisation and the taxation. Yet Keir Starmer is trying to make Labour more electable by ditching the financial stuff and keeping the fucking knee-bending. Why would you do that? You will just keep losing more votes.
That said, I don't think there's anything that Keir Starmer can do about Labour's woes. As soon as he dropped his knee to BLM that lost him hundreds of thousands of votes. But he can't renege on it, because if he did he would lose the few seats which Labour can win – in central London, central Manchester, Cambridge and Chipping Norton. Chipping fucking Norton!
O'Neill: There is a crucial by-election in Batley and Spen this week. It's incredibly important, not least because if Labour loses it will be another sign of its general decline. How do you rate Labour's chances?
Liddle: Labour will lose. But it won't just lose. It won't even come second. Labour will come third, easily beaten by George Galloway and his Workers Party. I was talking to someone who knows the Muslim community in Batley and he said that every single one of them is voting for Galloway. Paul Halloran, the independent candidate who took 6,000 votes off the Tories last time out, isn't standing. He is urging people to vote Tory. Labour will be lucky to keep its deposit. This is worse than Hartlepool.
O'Neill: One of the most important issues in the by-election has got to be the Batley Grammar controversy. It is such an extraordinary state of affairs. The fact that people aren't talking about it more is even more extraordinary. A school teacher is still in hiding, fearing for his life, because he showed his pupils a picture of Muhammad during a perfectly legitimate religious-education class. What do you think is driving this cowardice, where his school turned against him and teaching unions failed to stand by him, and also candidates in the by-election are avoiding the issue?
Liddle: There are 16 candidates in the by-election. The only one that is saying anything about Batley Grammar School and the appalling treatment meted out to the teacher there is the SDP. We have made it the main plank of our platform there, saying that this is an election about freedom of speech. We shouldn't have people going into hiding in this country because others are scared of freedom of speech.
The Labour candidate is desperately attempting to cosy up to the Muslim community. The Tory candidate, a local councillor, won't dare say anything about Batley Grammar. There is a massive problem there. A teacher is still in hiding, yet it is having no purchase whatsoever in this election, apart from with a minor party such as ours. It's shocking. But it's predictable. Everyone's scared of upsetting the wrong people.
To enquire about republishing spiked's content, a right to reply or to request a correction, please contact the managing editor, Viv Regan.