Let the fans back in – and properly this time
Sports events need to go back to normal – with no limits, no masks, no tests and no checks.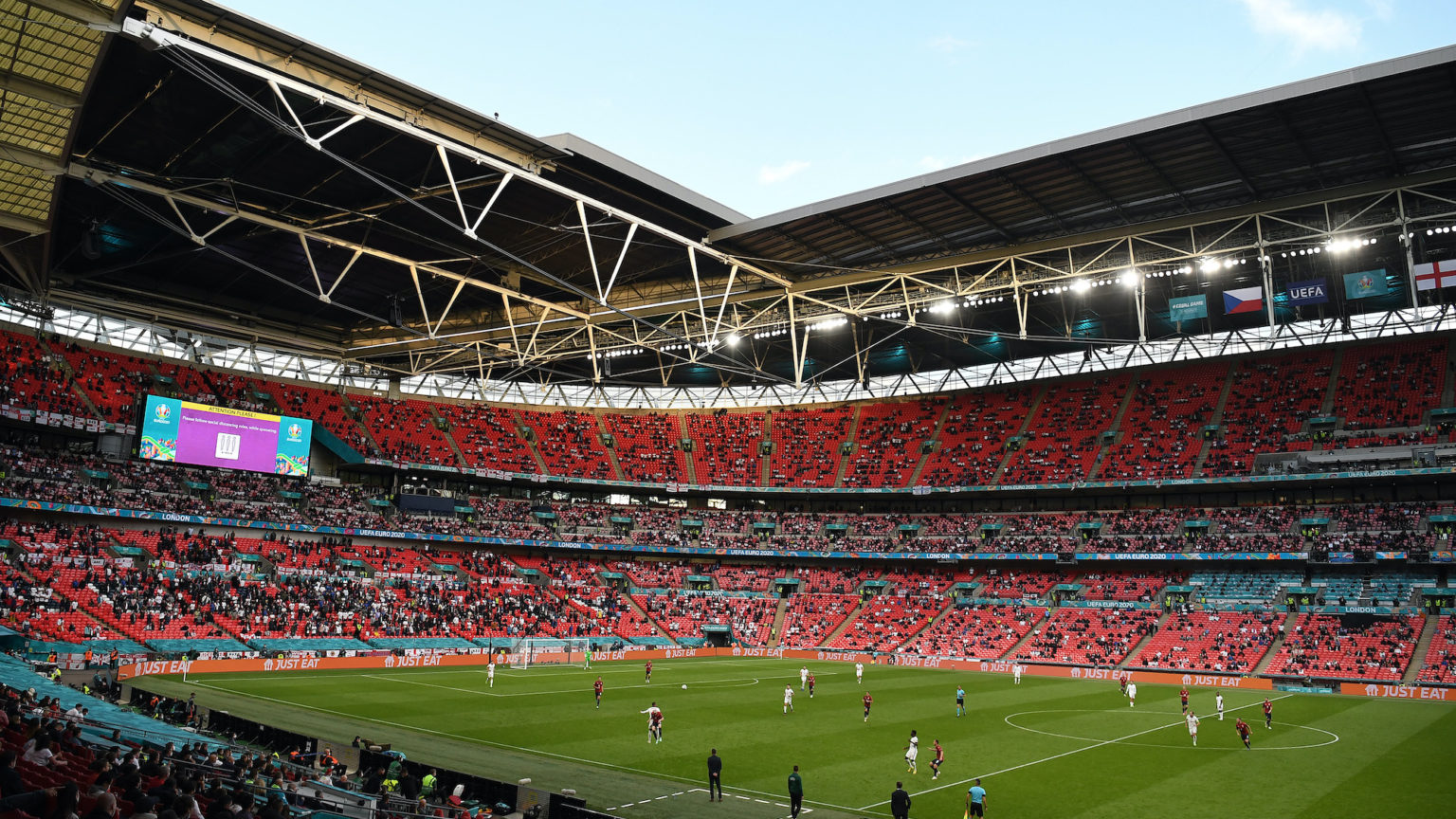 The UK government just can't seem to let go of the social control it's been enjoying for the past year. Yesterday, it announced that 65,000 football fans will be able to attend the Euro 2020 finals at Wembley in July – but only on the condition that they 'show their papers'. Despite the limited evidence of spread from outdoor events, attendees will need to produce proof that they've received either two vaccinations or negative tests.
It appears that at least some in government are aware of the high costs of an ultra-cautious approach to re-opening. Sadly, too many other ministers seem intent on opening up as slowly as possible. This explains why, for example, the positive findings of the Events Research Programme, which looked at the safety of outdoor events, were deliberately held back – because, as officials put it, the findings showing large-scale outdoor events were safe would 'confuse the messaging' over the delay to lifting restrictions.
At the same time, a leaked Whitehall document reveals how the retention of even minimal restrictions, such as masks and capacity limits, will be devastating for the events industry. Given that hospitalisations are also running well below the level the government expected when it announced its re-opening programme, the case for a more ambitious approach to relaxing regulations is becoming overwhelming.
It is true that some research has suggested sporting events in early 2020 contributed to the spread of the virus (though it is unclear whether it was the events themselves or linked activities such as travel). But this is not a good argument against full-capacity re-opening now.
For a start, we now have a much greater awareness both of Covid symptoms and of the importance of isolating when one experiences those symptoms. That alone is likely to reduce the impact of mass-attendance events on the spread of Covid.
But, more fundamentally, we have to accept that we will not be able to reduce the risks of any activity to zero. We therefore have to weigh up the costs of risk-reduction measures, such as capacity constraints, against the likely benefits.
After all, that is why, despite evidence that sporting events may have contributed to influenza deaths in previous years, we have never reduced crowd capacity and made flu vaccinations or negative test results mandatory for football fans in the past. Such measures would never have been viewed as an appropriate or proportionate response. Yes, Covid is more lethal to vulnerable groups than flu. But Covid's lethality has been fundamentally reduced by the vaccination of the vulnerable.
In the case of both flu and Covid, any risks will be higher when community infection rates are higher. But the right public-policy response is to provide good quality information to people about local infection rates, introduce mitigation measures and allow people to make informed decisions about the risks – just as we always did before Covid.
This is not just theory. Over the past few months, Texas, Florida, Iowa and other US states have very kindly run a series of pilot test events for the rest of the world, putting on sports events in packed stadiums with no requirement for masks, testing or vaccination. In early April, the Texas Rangers hosted a full-capacity, restriction-free baseball crowd of 38,000. Other full-capacity events have followed. The result: infections and hospitalisations have continued to decline throughout Texas.
On 24 April, Florida hosted a full-capacity indoor crowd of 15,000 for a UFC bout. Again, no masks or testing requirements. Predictably, commentators described the full crowd as 'disturbing' and a 'super spreader' event. Yet there was no sign of any Florida infection spike over the following weeks.
Since then many events have run at full capacity in several states, while others have continued to impose capacity limits, yet there has been no obvious difference in infection trends between the two sets of states.
It is time for ministers to look at the real-life data, rather than the doomsday modelling projections of SAGE. The only thing stopping the government from allowing sporting events to take place at full capacity, and without masks, testing or vaccination checks, is political will and courage.
But if the government lacks courage, perhaps shame and embarrassment will do the trick. The pictures of G7 leaders having fun on the beach, without the masks and social-distancing rules they impose on their voters, was an eye-opener for many people. But exempting 2,500 UEFA bigwigs from the quarantine laws that apply to everyone else really hammers home the message that it is one rule for them, and another for us.
It is time for the government to allow people to get back to living their lives, with no Covid rules for anyone.
David Paton is professor of industrial economics at Nottingham University Business School. He tweets as @CricketWyvern. He is a member of the Health Advisory and Recovery Team (HART).
To enquire about republishing spiked's content, a right to reply or to request a correction, please contact the managing editor, Viv Regan.