This isn't 'just a few more weeks' for the hospitality industry
The delay to 'Freedom Day' will mean more job losses and more businesses closing down for good.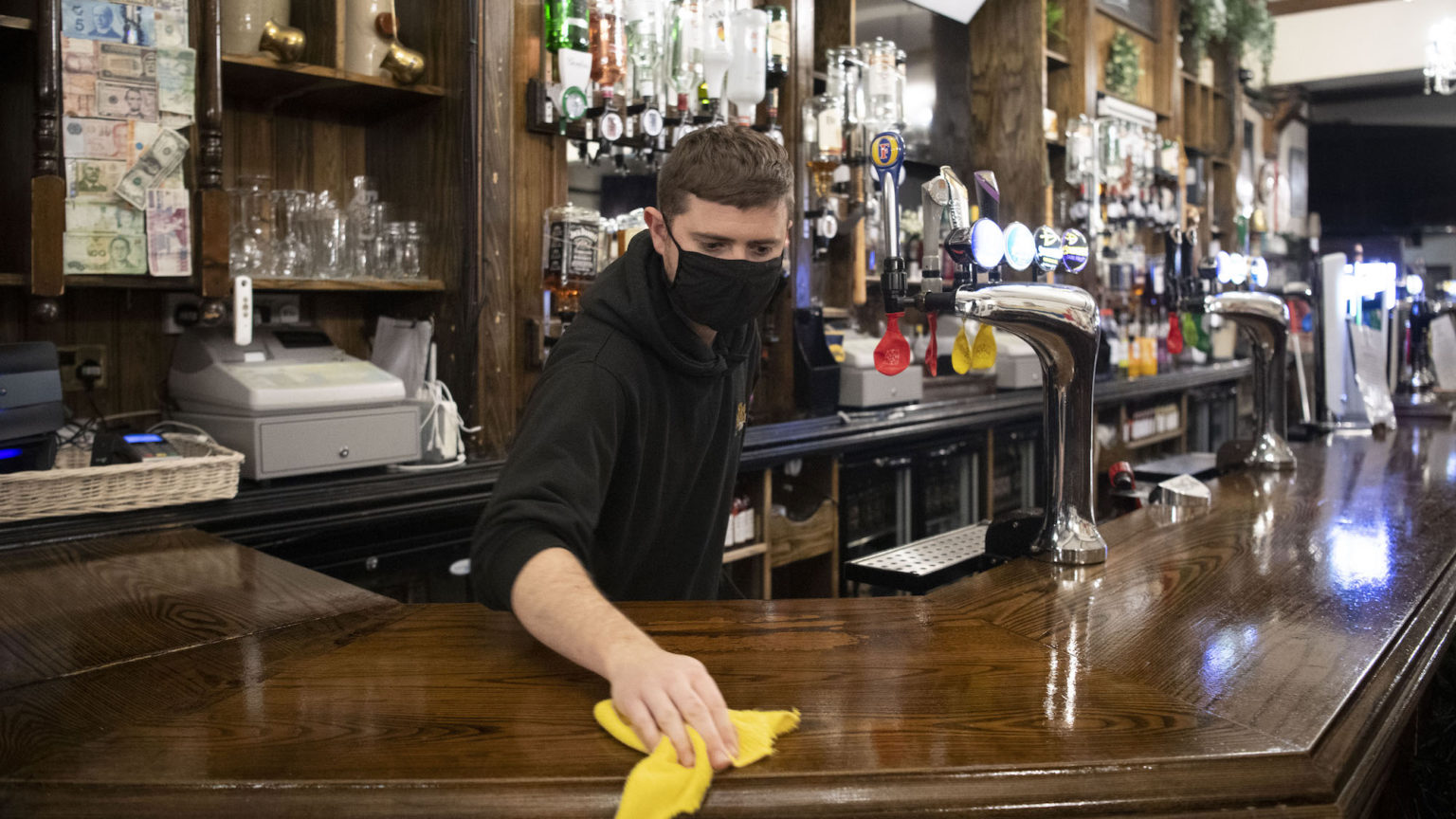 The postponement of 'Freedom Day', originally scheduled for 21 June, was a huge disappointment for all of us. For the hospitality industry, it was a hammer blow.
'It's only a few more weeks', say those defending the delay. 'You can still go to pubs. Things are pretty much back to normal anyway. Why are you complaining?' But things are nowhere near close to normal for the owners and staff of pubs, bars, clubs, restaurants and cafés, who have already endured more than a year of crippling Covid restrictions. For them, another month of semi-lockdown means another month struggling to keep their heads above water.
Yes, we are allowed to go to pubs. But we can only go in small groups if we want to sit indoors, and we have to obey mask and social-distancing rules. These rules might be annoying for us, but they are devastating for businesses. Those venues that are allowed to open have to enforce strict capacity limits, making it much more difficult for them to survive financially.
The impact of lockdown on the hospitality sector has been enormous. Around 660,000 hospitality jobs were destroyed in 2020 alone. Roughly 10,000 licensed businesses closed for good. Accounting for new openings, there was a net loss of nearly 6,000 venues. In 2021, we've had four more months of full-on lockdown and nearly two months of lighter restrictions.
The pandemic has already cost the sector an estimated £87 billion in lost sales, and the one-month delay to the final lifting of restrictions could add a further £3 billion to that figure. Unable to take full advantage of the summer and the European Championships, venues will miss out on desperately needed business. Meanwhile, millions of workers remain on furlough, including hundreds of thousands of bar servers, chefs and waiters. How many of them will have work to come back to?
Worst of all, some businesses – most notably, nightclubs – have been completely shut throughout the pandemic. Contending with your mortgage and your bills without an income is a pretty hellish prospect. For plenty of club owners up and down the country, this has been the reality for months on end. The relief they were expecting on 21 June has now disappeared.
All of this is despite the fact that more than 74million vaccines have been handed out in the UK. Over 30million people have now had both vaccine doses. The most vulnerable people are now well protected against the virus.
The collapse of the hospitality industry is also not just an economic question of jobs and incomes. For over a year, we have also been deprived of the ability to be spontaneous. Every night out has had to be carefully choreographed. New relationships, struck up through chance encounters, have been prevented from forming. There is nothing frivolous about missing the freedom of the pre-Covid days.
Endless restrictions have done tremendous harm to community life. Pubs and restaurants are many people's primary social space. They are often the heart of local communities. If we are going to get back to normal as a society, all restrictions on hospitality must end.
Paddy Hannam is editorial assistant at spiked. Follow him on Twitter: @paddyhannam.
To enquire about republishing spiked's content, a right to reply or to request a correction, please contact the managing editor, Viv Regan.