Open the pubs
After a washout bank-holiday weekend, we need to open the pubs properly.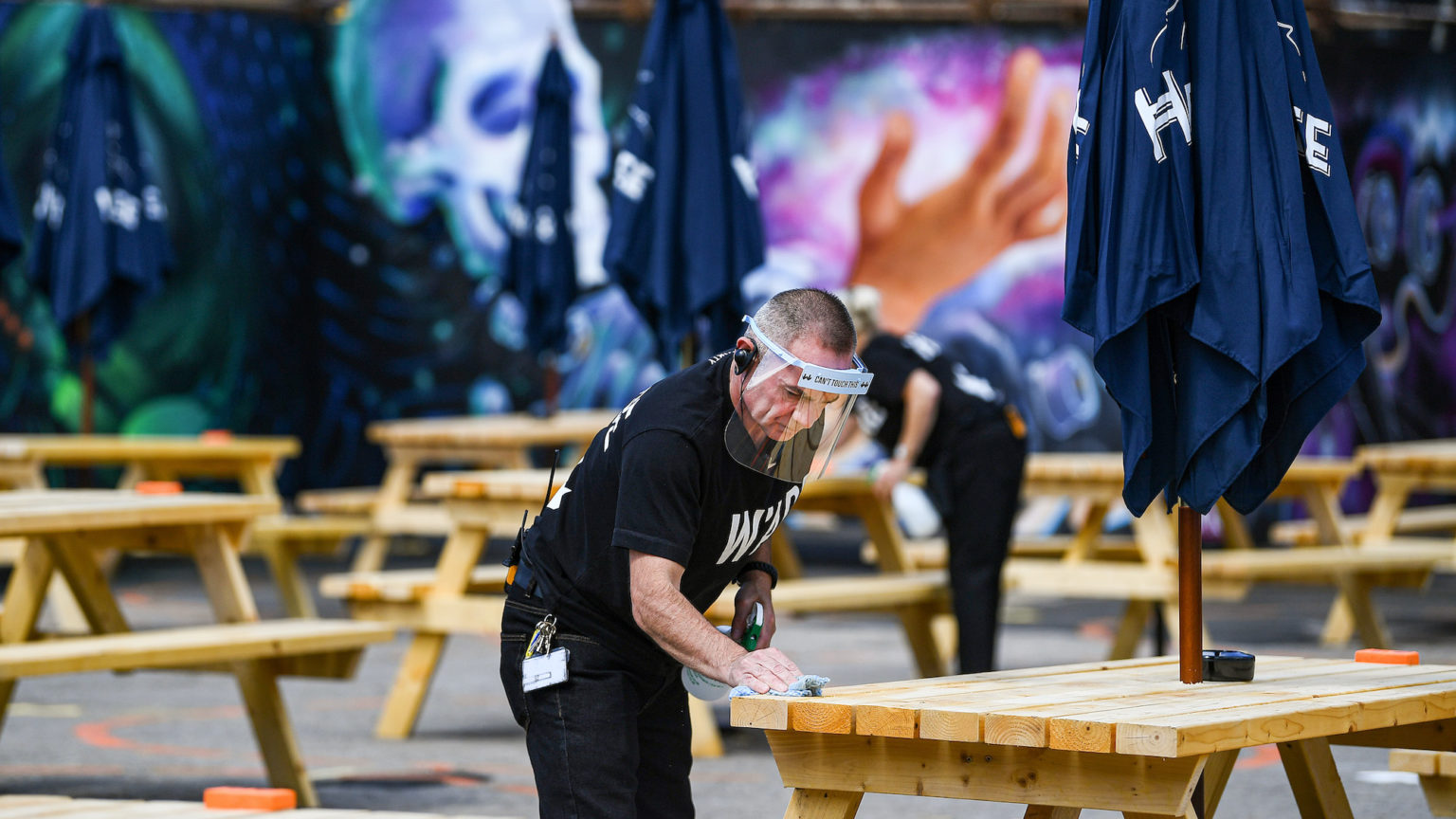 Did you go to the pub over the cold, wet and blustery bank-holiday weekend? Last month, spiked called on readers to do their bit to help Britain's struggling pubs. But I can't blame anyone who didn't bother over the past few days. Bad weather is off-putting enough in normal times. Being forced to drink your pints outdoors in the wet and cold makes venturing out even less appealing. There's only so much that electric heaters can do when gales are blowing and the heavens are open.
Like many businesses, pubs and other hospitality venues have had to close altogether for long periods over the past year. They have also been unfairly targeted by the government and forced to endure absurd additional restrictions. Two of the clearest examples of this were the 10pm curfew and the substantial-meal rule, which have thankfully since been scrapped.
The past year has come at a great cost to the hospitality industry. Nearly 10,000 licensed premises closed in 2020 and a staggering 660,000 jobs have been lost. Pubs were already in trouble before Covid. In the decade up to 2017 more than 10,500 pubs closed – nearly a fifth of all pubs in Britain. Lockdown pushed the industry to the point of existential crisis.
And now, though pubs have finally been allowed to reopen, they can't serve anyone inside. Around 60 per cent of pubs can't open under the current rules because they don't have enough outdoor space. Others have the space, but have stayed closed because they won't make enough money to justify opening. A recent legal challenge against the ban on indoor service has been rejected, but the question it posed was a key one: why is it okay for clothes shops and other businesses to open up indoors while pubs are limited to outdoor sales?
One of the many things that lockdown fanatics don't appreciate is that pubs do far more than provide a place for people to get drunk. They are places where friendships and relationships form. In many areas, they are centres of the local community and are essential for isolated elderly people. Loneliness has been a serious problem during the pandemic – and that means pubs are arguably more important than ever.
What's worse, the current restrictions and the damage they are doing are all for nothing: there is absolutely no need to stop pubs from opening indoors.
The UK has vaccinated nearly 35million people – more than half the population. Over 15million people have now had two doses. The vaccine rollout has had a clear effect on Covid cases and deaths. At the peak of the winter wave, the seven-day average of cases was 61,239 and for deaths it was 1,285. As of Monday this week, the seven-day average of cases was 2,129 and for deaths it was 15. On Monday, there was just one Covid death in the whole country.
On top of that, there isn't even much evidence that hospitality venues are major drivers in the transmission of Covid. In October last year, a survey of 22,500 hospitality venues found only around one per cent had been linked to outbreaks by NHS Test and Trace. In November, SAGE scientist Lucy Yardley said that people mixing at home could be more dangerous than people mixing in pubs – because we 'let [our] guard down' at home and clean less effectively. Indeed, many pubs have gone to huge efforts to make themselves 'Covid-secure'. Their reward for it? More restrictions.
Pubs are a key part of British public life. Normality will not return until they are fully open. It's time for the government to make it happen – right now, not in two weeks' time. And it shouldn't even think about closing them again.
Paddy Hannam is editorial assistant at spiked. Follow him on Twitter: @paddyhannam.
To enquire about republishing spiked's content, a right to reply or to request a correction, please contact the managing editor, Viv Regan.