Why is anti-Semitism growing among the better educated?
Black and Muslim graduates tend to be more bigoted than their less-educated peers.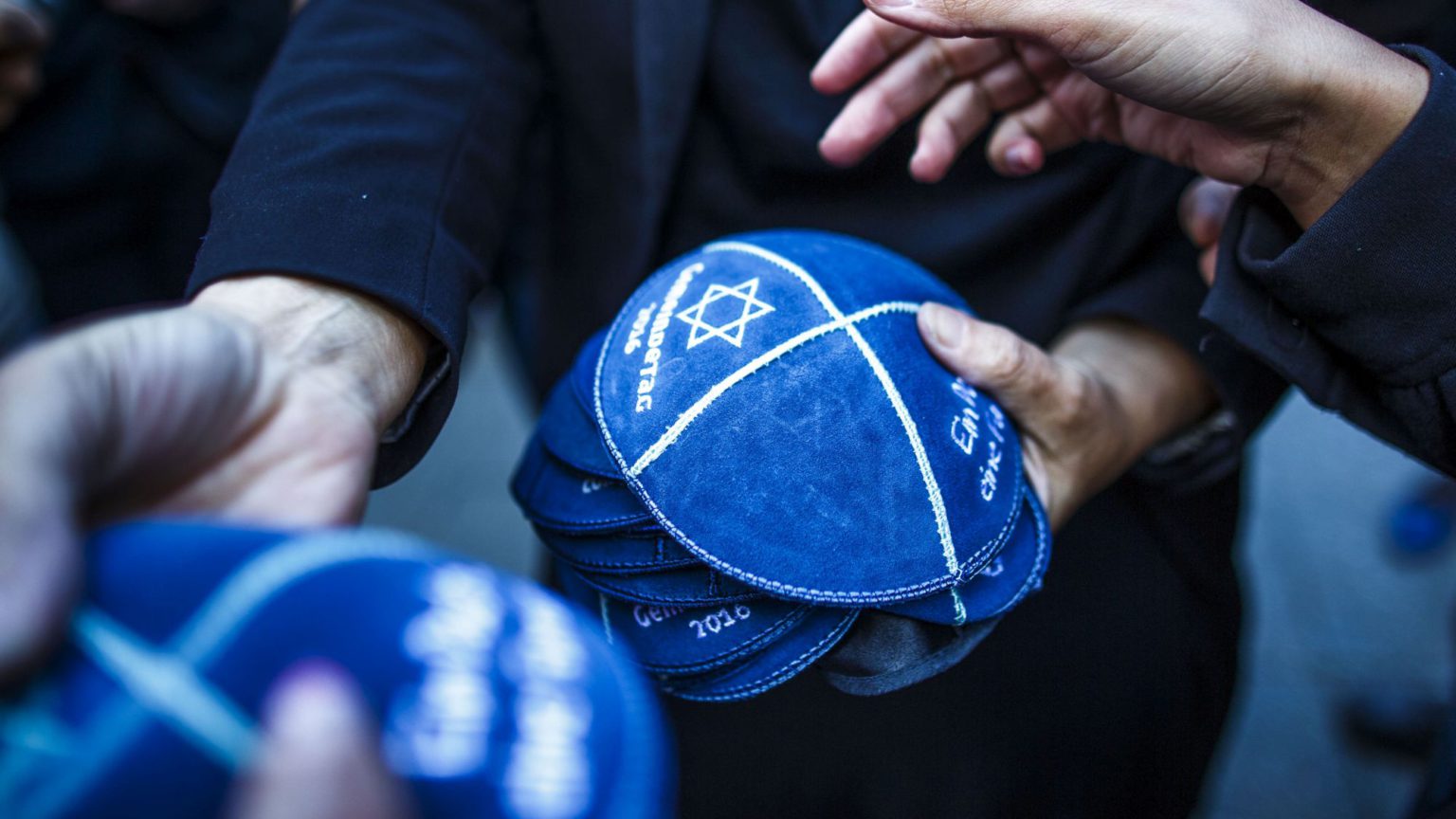 There has been a spike in anti-Semitic hate crimes in Britain. Sadly, this always seems to happen when the Israeli-Palestinian conflict flares up. Political activism, in the name of the 'Palestinian cause', often spills over into anti-Semitic territory. This undermines the campaign for an independent Palestine and deflects attention away from perfectly legitimate criticisms of Israeli government policy.
To understand a little more about contemporary anti-Semitism, however, it is important to ask among which sections of British society it is flourishing.
The first group is British Muslims. While many Muslims reject traditional anti-Semitic tropes, it has been shown that they are more likely to hold such views when compared with the general population.
Anti-Semitism does also seem to be growing among black British people. My own study, based on January 2021 polling, found that when compared with the wider general public, black British people were more likely to believe that Jewish people have a disproportionately high level of control over the banking system, politics and the media. The figures were notably higher for less socially integrated black British people, who are part of predominantly co-racial friendship groups.
Yet there is a particularly interesting pattern that emerges from the polling data on anti-Semitism – and it is one that defies the conventional narrative surrounding racism. It has long been assumed that formal education fosters a tolerant, open-minded worldview and reduces prejudices towards minority groups. But that is apparently not the case where anti-Semitism is concerned.
One study I ran, based on December 2019 polling, found that, when compared with British Muslims without a university degree, university-educated British Muslims were more likely to believe, for example, that Jewish people have too much control in the global spheres of banking, politics, media, entertainment and arms production.
Just under three in 10 British Muslims with no tertiary education believe that Jews have too much control over global political leadership and the entertainment sector. But this rises to nearly four in 10 for degree-educated British Muslims.
Indeed, being university-educated is one of the strongest predictors of holding anti-Semitic beliefs within the British Muslim population.
There are similar trends to report from black British communities. Those with higher formal qualifications are more likely to believe that Jewish people have a disproportionately high level of control in banking and politics.
So why are 'better-educated' members of British Muslim and black British communities more likely to buy into anti-Semitic tropes involving Jews' control of global systems and multinational industries?
One possible answer is that both British Muslims and black Brits are members of socio-economically disadvantaged groups. Due to a range of factors – including migratory background – British Muslims are behind other religious groups in Britain (such as British Hindus) in terms of overall level of educational attainment and socio-economic status. And, according to the Office for National Statistics, the median hourly pay for black workers is lower than that for both white and Asian workers.
Being part of more socio-economically disadvantaged minority groups can breed 'anti-system' sentiments. These in turn can morph into anti-Semitism in the form of anti-Jewish beliefs about capitalist power and control. In turn, university-educated members of supposedly 'systemically oppressed' minority groups may well be more likely to indulge in forms of 'big brain' conspiratorial thinking.
This certainly challenges conventional thinking, which assumes that people with higher levels of educational attainment are less likely than people with lower levels to believe in conspiracy theories. Research into who holds anti-Jewish conspiratorial beliefs suggests quite the opposite.
These findings also call into question the narratives that have taken root in Britain's higher-education institutions. Clearly there is no room for complacency when it comes to tackling anti-Semitism – even among those who may like to think of themselves as more enlightened.
Rakib Ehsan is an independent expert in social cohesion and institutional trust. Follow him on Twitter: @rakibehsan
To enquire about republishing spiked's content, a right to reply or to request a correction, please contact the managing editor, Viv Regan.