We cannot ignore Muslim anti-Semitism any longer
Jew hate has been allowed to fester among the poorly integrated sections of Britain's Muslim communities.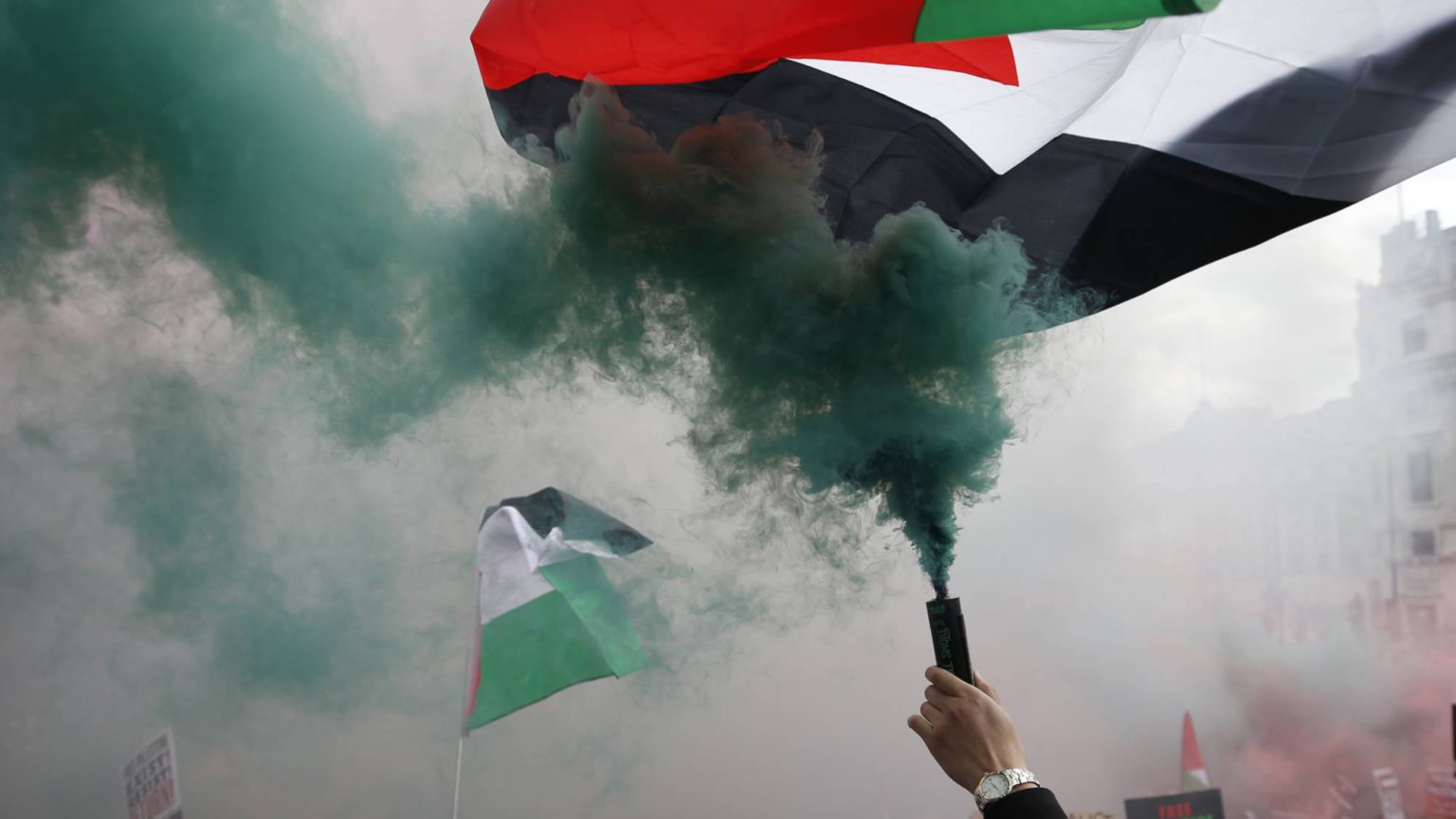 Recent events have confirmed what I have known for a while – that Britain has allowed the scourge of anti-Semitism to fester in poorly integrated elements of the Muslim population.
The evidence has shown for some time that such problematic beliefs are relatively concentrated within the British Muslim population. A 2017 report by the Institute for Jewish Policy Research (JPR) suggested that, across a range of indicators, the degree of anti-Semitic beliefs within British Muslim communities was a serious cause for concern. When set against the general population, British Muslims in the study were more likely to believe that Jews have too much power in Britain (eight per cent versus 27 per cent), exploit the Holocaust for their own purposes (10 per cent and 25 per cent), and possess feelings of 'group superiority' over non-Jews (13 per cent and 28 per cent).
My own study, based on December 2019 polling, showed that when compared with British Muslim respondents who are more socially integrated through their friendship groups, lesser-integrated Muslims were more likely to believe that British Jews are more loyal to Israel than to the UK. Similarly, lesser-integrated British Muslim respondents were more likely to think that there is too much Jewish control in the global spheres of politics, banking, media, entertainment and arms production. The survey data suggest that tight-knit, predominantly Muslim social networks in Britain have the potential to act as ideological echo chambers in which anti-Semitic beliefs and anti-Jewish views are reinforced without challenge.
The vast majority of British Muslims are decent people – they reject anti-Semitism. But the existing data suggest that believing anti-Semitic conspiracy theories and holding anti-Jewish views are problems which are more concentrated within British Muslim communities. In particular, poorly integrated sections of these communities can present a fertile ground for Islamism, in which anti-Semitic ideas have the potential to take root.
The research suggests that social integration is associated with lower levels of anti-Semitism among British Muslims. There is a wealth of evidence to show that branching out and developing meaningful social ties with others outside of one's own faith group has a positive impact on one's perception of 'outgroupers', strengthening interfaith relations. There is great social value in innovative community projects which bring together Britain's Muslim and Jewish communities, along with educational initiatives designed to spread awareness of historical instances of persecution experienced by Jewish people.
Interfaith not-for-profit organisations such as Muslims Against Antisemitism (MAAS) can play a critical role in fostering closer Muslim-Jewish relations in Britain. Indeed, there is much common ground to be struck. Jews and Muslims share an appreciation of family-orientated values, both view faith as a vital source of resilience, and both share a common foe in the threat posed by far-right extremism. This grassroots community work is crucial at a time when Islamists are exploiting conflicts in the Middle East in an effort to destabilise peaceful coexistence in Britain.
It is vitally important that public authorities are not paralysed by political correctness when tackling forms of anti-Semitism. The government's anti-extremism agencies must investigate the links between Islamist activity and anti-Semitic incidents. This work needs to move beyond the 'comfort zone', of just tackling far-right and far-left anti-Semitism. Police forces should invest more resources in specialist training, better equiping their officers with the knowledge and powers to tackle anti-Semitism in local areas. Britain's schools and universities also have a duty to challenge any form of intimidation and harassment on their premises.
'Progressive' politicians – of all parties – should put aside their bigotry of low expectations, which often stops them from tackling Islamist extremism for fear that they might alienate Muslim communities. A comfortable majority of British Muslims are concerned by the threat of Islamist extremism. Indeed, a 2020 study published by Crest suggested that 63 per cent of British Muslims were worried about Islamist extremism – compared with 67 per cent for the general population.
The reluctance to challenge worrying social trends for fear of offending supposedly oppressed minority groups undermines social cohesion and the security of decent Brits – of all faiths and none.
Rakib Ehsan is an independent expert in social cohesion and institutional trust. Follow him on Twitter: @rakibehsan
To enquire about republishing spiked's content, a right to reply or to request a correction, please contact the managing editor, Viv Regan.