Joe Biden's Cold War against China
He is a far greater threat to global peace than Trump ever was.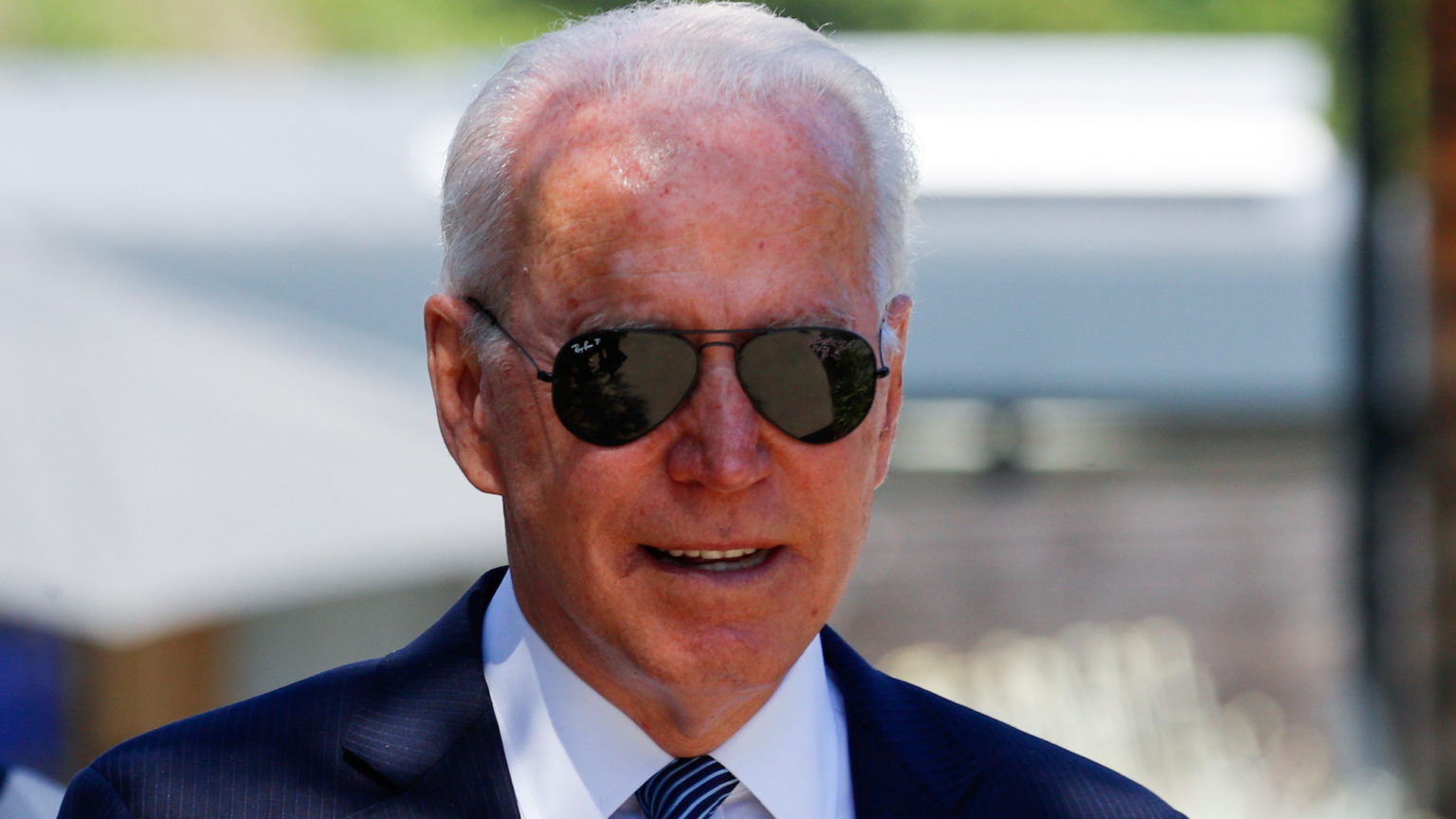 The Group of Seven (G7) and above all NATO are relics of a postwar order, one that was defined and sustained by Western powers' Cold War antagonism with the Soviet Union. That they are now providing the official launchpad for a new Cold War against China, alongside its junior partner in autocracy, Russia, seems miserably apt.
Of course, the US and its European allies, which still dominate both institutions, are saying otherwise. UK prime minister Boris Johnson says that NATO does not want to 'descend into a new Cold War'. And NATO's secretary-general, Jens Stoltenberg, has been keen to clarify that China is not an 'enemy' and that 'we are not entering a new Cold War'.
But they protest too much. While Stoltenberg might explicitly disavow any Cold War-mongering, NATO does seem determined to treat China as a Cold War-level threat – that is, not just as a rival economic power but also as an ideological threat. Just listen to what Stoltenberg says: 'We know that China does not share our values… we need to respond together as an alliance.' This isn't just a conflict over trade or competing economic strategies – it is also being posed as a conflict between opposing value systems and competing worldviews.
What's grimly ironic about all this is that it was meant to be US president Joe Biden's predecessor, Donald Trump, who was going to start a Third World War. It was meant to be Trump, with his disregard for the 'rules-based international order', who was going to be a source of global dysfunction and conflict. Trump's trashing of NATO, we were told, would leave the West on the precipice.
Yet, as it turns out, Biden is a far greater pugilist. It is his administration, not Trump's, that wants to take the fight not just to the economically weak Russia, but also to the most economically dynamic nation in the world, China. Sure, Biden and his cronies dress up this embryonic Cold War in the jargon of Western multilateralism, global unipolarity and such like. But make no mistake – through the G7 and especially NATO, Biden's US is ramping up a new Cold War.
His team have said as much themselves. Secretary of state Antony Blinken has long championed a cold conflict with China. He trailed the recent communiqués of the G7 and NATO over a year ago, declaring that, if in power, he'd work with 'like-minded countries' to form an alliance against China. It's a lot harder, he said, for China 'to ignore 60 per cent of the world's GDP than it is to ignore a quarter of it'. And ahead of this week's NATO summit, US national security adviser Jake Sullivan said Western leaders were rallying around the need to 'counter and compete' with China. 'China will feature in the [NATO] communiqué in a more robust way than we've ever seen before', he said, beaming with martial pride.
In a sense, this has been a long time coming. As Phil Mullan has pointed out on spiked, the Obama administration identified China as a rising threat a decade ago. This kickstarted the US's so-called pivot to Asia (and away from China) and culminated in the China-excluding Trans-Pacific Partnership in 2016. In his own inimitable way, Trump continued on the same antagonistic trajectory.
But there's definitely a step-change under Biden in the US's animosity towards China. Ahead of the G7 and NATO summits, the US Senate passed the Innovation and Competition Act, a $250 billion legislative boost to American technology and manufacturing sectors, which was shot through with myriad China-related measures. 'We are in a competition to win the 21st century', said Biden, 'and the starting gun has gone off'. He didn't need to say with whom the US was competing.
It's true of course that China is a significant economic competitor. At its current rate of growth, China will overtake the US in gross domestic product by the end of the decade. But that doesn't mean that China poses the values-based threat the Cold War rhetoric implies. China is not Soviet Russia. It is a state-capitalist enterprise. Heck, it's even a member of the World Trade Organisation. It wants to be part of the existing economic system, not to overturn it.
As China-based foreign policy expert Yan Xuetong put it, 'the Cold War was driven by that ideological expansion of the US and Soviet Union and through proxy wars'. That is not the case today, he says – certainly not on China's part.
Yet the more the US-led West conjures China up as a political threat, the more it is turned into a symbol of evil, the more likely conflict becomes. There is much that is wrong with the Chinese state, but these are problems for the Chinese people to solve, not a Cold War-mongering West.
Tim Black is a spiked columnist.
To enquire about republishing spiked's content, a right to reply or to request a correction, please contact the managing editor, Viv Regan.