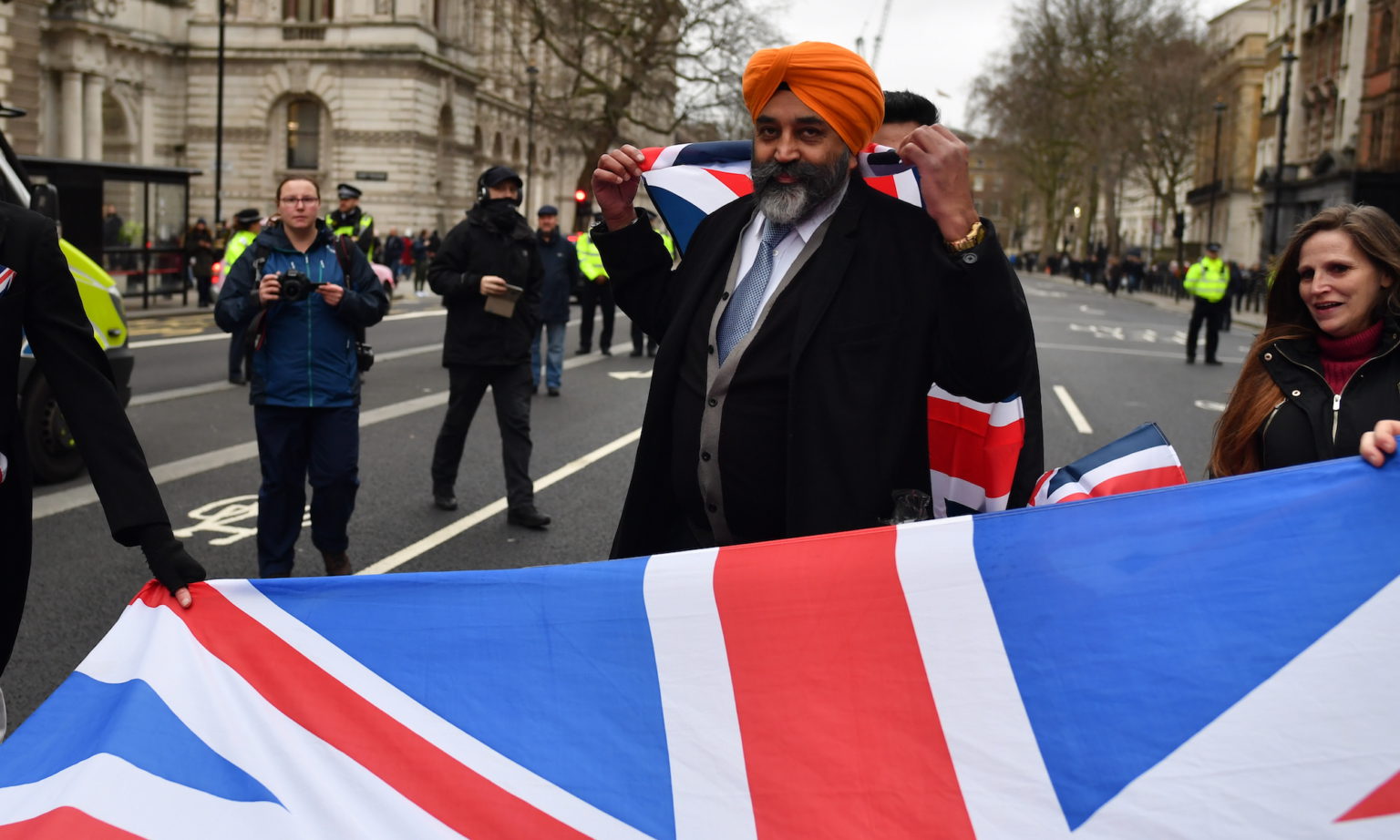 Long-read
The rise of multi-ethnic conservatism
Fraying relations with Britain's ethnic minorities could be the final nail in Labour's coffin.
The fundamental realignment of post-Brexit British politics continues.
Labour under Jeremy Corbyn performed disastrously at the 2019 General Election. Now, under the leadership of Keir Starmer, the architect of Labour's anti-democratic second-referendum policy, Labour's woes have deepened.
In May, it suffered devastating losses at the local elections in England and Wales. It was soundly defeated in the Hartlepool by-election, thrashed in the Tees Valley mayoral election, and lost control of Durham County Council for the first time in 100 years.
Labour also suffered a wave of losses in the Midlands. The Conservative Party seized control of Nottinghamshire County Council, picking up seats in Mansfield, Bassetlaw and Gedling. It also gained control of West Midlands councils, such as Dudley, Cannock Chase, and Nuneaton and Bedworth. And to make matters worse, the Tories gained control of previously Labour-run Amber Valley council in Derbyshire. Chris Emmas-Williams, the local Labour leader in Amber Valley, even lost his own seat. But, rather than face up to his and Labour's own failings, Emmas-Williams blamed Amber Valley voters, claiming they had let him and the party down.
Yet while many observers have noted the shift from red to blue in the provinces, especially in the former Red Wall constituencies in the north of England, few have paid attention to Labour's growing problems elsewhere in the UK.
Labour is losing the cities, too
As the conventional narrative has it, England's big cities are multicultural havens of liberal cosmopolitanism, while the provinces are full of reactionary and narrow-minded Brexit voters. Labour, as a bastion of pro-Remain, liberal sentiment, is therefore meant to be the party of the metropolis.
But this narrative does not hold up under scrutiny. As I have noted before on spiked, it was always offensive and false to portray Brexit as the product of imperial nostalgia in post-industrial northern England and the provincial market towns of the Midlands. Many English cities voted to leave the European Union, such as England's second largest, Birmingham, as well as Nottingham, Derby, Sheffield and Wolverhampton.
Unsurprisingly, Labour has continued to suffer electorally in these Brexit-voting cities. The West Midlands mayoral election was comfortably won by Conservative incumbent Andy Street. In Derby City Council – which remains under no overall control – Labour lost seats while the Conservatives made gains. So Labour is not only falling well behind in the provinces, it is also losing ground to the Conservatives in Brexit-leaning, multi-racial cities.
What recent elections show is that a two-pronged politics, based on pro-Brexit and anti-Labour sentiments, is taking root in several English cities. What's more, these are multi-racial, religiously diverse cities. They are therefore meant to lean towards the Labour Party, certainly if the identitarian left is to be believed. But that is not happening. Instead, they are giving their votes to the Conservatives. This gives rise to the all-important question – why are these political shifts taking place?
The left's turn against British Indians
Much has been made of Labour becoming the party of ethnic minorities, the inner cities, and university towns with diverse campuses. But this overlooks the growing tensions between the contemporary British left and ethnic-minority groups. This is particularly apparent in the Labour Party's fraying relations with British Indian communities.
Traditionally, British Indians provided the Labour Party with high levels of electoral support. This was due, in part, to Labour's role in introducing anti-discrimination, race-relations legislation from the 1960s onwards, and, later, its broader reputation for opposing racism. But times are changing.
The most recent General Election showed just how fraught the relationship between Labour and British Indians has become. In Harrow East – a west London seat with a sizeable Indian-origin population – Labour fell some way behind the Tories. Sitting Conservative MP Bob Blackman increased his vote share from 2017 by five percentage points. And what of Leicester, which has the second-largest Indian-born population in Britain? In Leicester West and Leicester East, Labour's vote share dropped by 11 and 16 percentage points respectively.
British Indians' move away from Labour shouldn't be a surprise. For a start, Indians are the most pro-Brexit non-white ethnic group in the UK. And, in contrast to the modern Labour Party, many are patriotic and have a strong attachment to British national identity.
Moreover, too many on the left have helped to normalise anti-Indian sentiment. We've seen this most visibly in their attitude towards Tory politicians of Indian heritage. They have been branded Uncle Toms and race traitors, and have even been the subject of racial slurs. One left-wing writer described them as 'turncoats of colour'.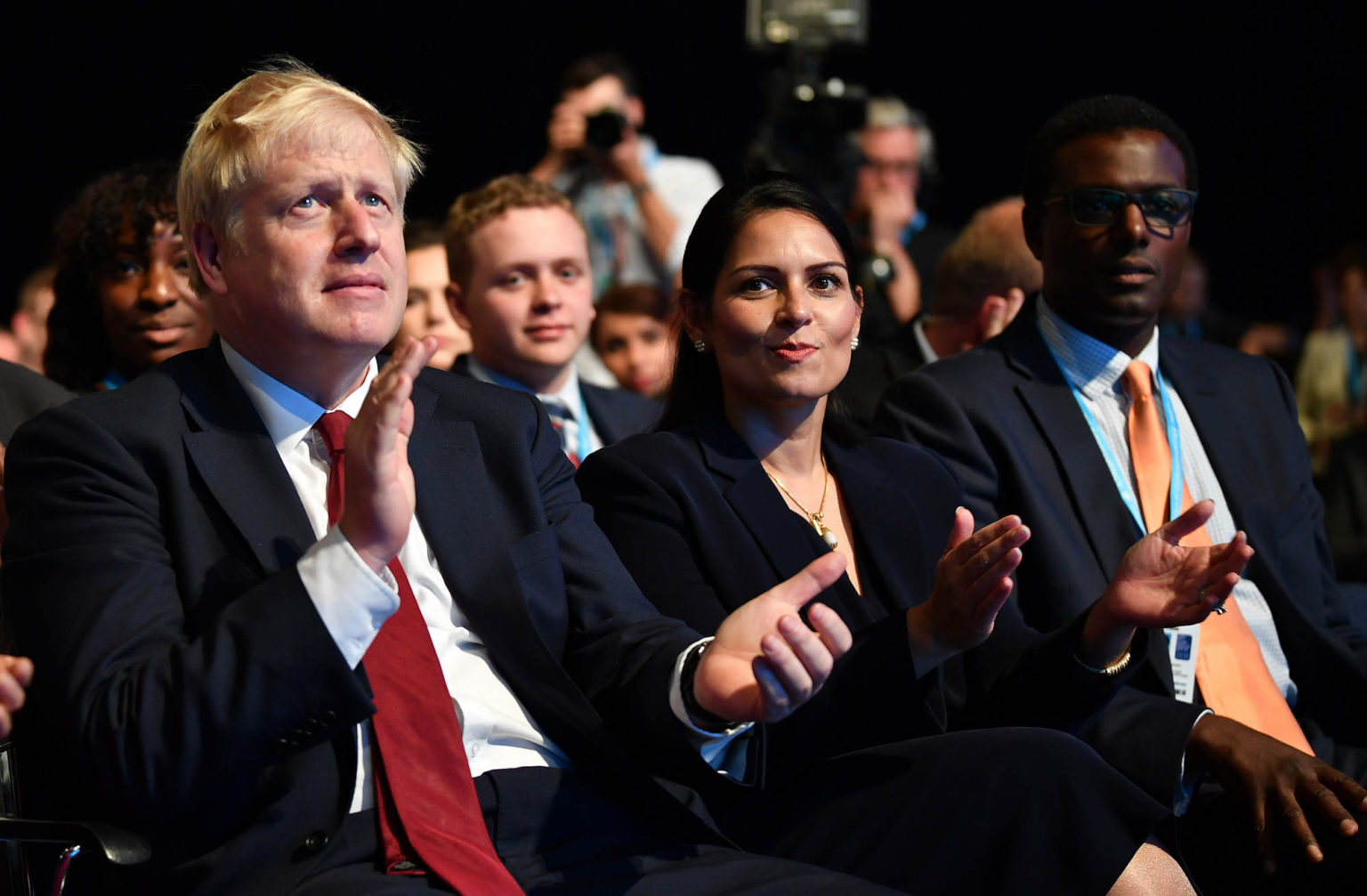 Boris Johnson and Priti Patel at the 2019 Conservative Party conference in Manchester, England. (Credit: Getty Images.)
Home secretary Priti Patel has come under particular attack. She has been accused of 'internalised whiteness' and of having a 'Raj complex'. Recently, trade-unionist Howard Beckett, the assistant general secretary of Unite, tweeted that Patel should have been deported instead of detained migrants.
Elsewhere, the left-leaning Guardian published a bizarre hit-piece, highlighting Tory minister Suella Braverman's membership of a Buddhist sect, which it said could 'raise questions' about 'her judgement as the government's senior legal expert'. No doubt the left would be outraged if, say, the Telegraph suggested a Labour frontbencher's Islamic faith meant his or her judgement should be questioned.
It seems the identitarian left, which is now so close to Labour, has a rather strained relationship with actual people from minority backgrounds. And this points to one of Labour's key problems – it often seems interested in ethnic minorities only to the extent that they can be portrayed as victims. But British Indians aren't victims – they outperform white Brits in the UK job market and in education – and nor do they see themselves as such. Labour, which is interested only in a narrative of racial victimhood, is thus set against successful and socially integrated British Indian communities.
The left's obsession with racism
British Indians' success undercuts the dominant left-wing narrative, peddled by some in Labour, that racism determines socio-economic outcomes in the UK.
The recently published report by the Commission on Race and Ethnic Disparities also challenged this narrative. It categorically rejected the view that racial and ethnic disparities are a product of 'systemic discrimination' and 'institutional racism'. The commission concluded that it 'no longer sees a Britain where the system is deliberately rigged against ethnic minorities'.
The at-times hysterical reaction on the left to the report was a spectacle to behold. Lawyer and political activist Dr Shola Mos-Shogbamimu – a toxic voice in Britain's race-relations debate – branded the report's lead author, Tony Sewell, a 'token Black man', responsible for 'gaslighting' the entire nation through telling 'a white-supremacist lie'. University of Cambridge academic Professor Priyamvada Gopal, who has carved out a race-baiting niche for herself on Twitter, questioned Sewell's academic qualifications. After conceding that Sewell did in fact have a research doctorate, Gopal said that even Joseph Goebbels – the Nazis' chief propagandist – had a PhD.
The Labour Party joined in the pile-on. MP Clive Lewis drew an absurd parallel between the report and the beliefs of the white-supremacist Ku Klux Klan (KKK). Another Labour MP, Bell Ribeiro-Addy, said the report 'rolls back decades of work on challenging racial inequality and is an insult to everyone who continues to experience institutional racism'.
I suspect Labour has misread the room. The report acknowledges that racism remains a 'real force in the UK'. But it correctly points out that there are many other social and cultural factors, over and above racism, that determine racial and ethnic disparities in Britain. These include family dynamics, local community culture, religious beliefs and geography. Many outside the political and media class recognise the truth of this analysis.
But it is the report's declaration – that, for all its flaws, Britain represents one of the most successful examples of a multi-racial democracy in the world – which really seems to have irked Labour and the left more broadly. They are so accustomed to attacking British society as racist and xenophobic that describing Britain in positive terms is anathema to them.
It shouldn't be, of course. Britain is a 'European leader' in fostering social cohesion and economic fairness – especially when it comes to race. According to the 2020 Migrant Integration Policy Index, the UK comfortably outperforms other multi-racial European countries, such as France, Germany and the Netherlands, when it comes to the provision of anti-discrimination protections on the grounds of race, ethnicity and religion. It is also ahead of its white-majority Commonwealth counterparts with notable ethnic-minority populations, such as Australia and New Zealand. The index concludes that people who suffer from discrimination in the UK benefit from some of the 'strongest equality bodies' in the world. This is a blow to those convinced that institutional bigotry is rife in Britain.
Moreover, ethnic minorities themselves often reject the institutional-racism narrative. Their attitudes towards today's police force bear this out. According to a Hope Not Hate survey, 64 per cent of those from an ethnic-minority background agreed that 'the police were a force for good on the whole, and that any problems over racism were down to a select number of individuals' – in other words, racial discrimination is an individual, not an institutional or systemic, problem.
This is backed up by the most recent Crime Survey for England and Wales. It found that a range of non-white ethnic groups were more likely to have confidence in their local police, when compared with white Brits. Indeed, my own ethnic group, the predominantly Sunni Muslim British-Bangladeshi population, has more confidence in its local police force than white Brits (77 per cent and 75 per cent respectively).
Far from appealing to Britain's ethnic minorities, Labour and the left's portrayal of British society as institutionally and systemically racist may actually be alienating them.
Labour's Muslim problem
And here we come to what could prove to be the final nail in Labour's coffin – a potential fraying of its relationship with the often misunderstood British Muslim population.
Labour's victimhood merchants often claim that Britain is Islamophobic. But this is not necessarily a view shared by Muslims. One recent study, by crime and justice consultancy Crest Advisory, found that three in four British Muslims believe Britain is a good place to live as a Muslim – with freedom of religion cited as the primary factor.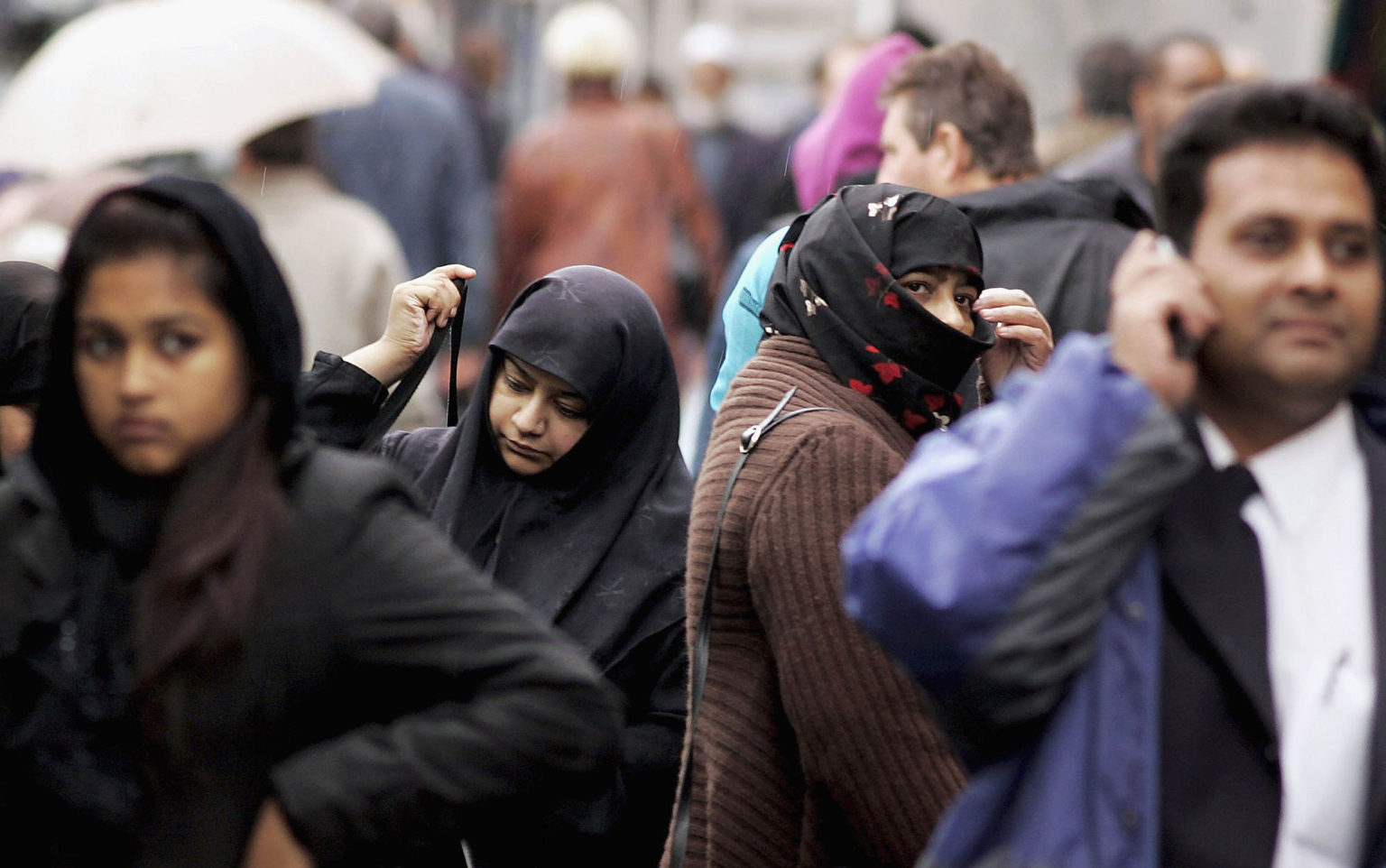 Whitechapel market in London, October, 2006. (Credit: Getty Images.)
In fact, the study showed that British Muslims tend to view all British institutions as fair (aside from the media, which is widely distrusted by Britons of all backgrounds). They are especially positive about the National Health Service. And while 51 per cent of the wider general population feel that the police engage well with their community, this rises to 53 per cent for British Muslims. On matters of public safety, 63 per cent of British Muslims say they are worried about the threat of Islamist extremism – which is not too dissimilar to the 67 per cent of the wider British population. And two thirds, or 66 per cent, of British Muslims say they would refer concerns about radicalisation to the government's counterterrorism programme. This was actually higher than the corresponding figure for the wider public of 63 per cent.
These are not views British Muslims would hold if Islamophobia was rife. Moreover, these views have actually been well-documented, if little attended to, for some time. For instance, one study in 2012 found that Britain's Bangladeshi and Pakistani ethnic groups considered themselves law-abiding, patriotic, communitarian and family-oriented people who believe that Britain affords them considerable religious freedoms. It found that British Muslims are generally of the view that they are treated fairly by Britain's major institutions. And they are generally satisfied with the British democratic system.
Over the past decade, Labour has already lost considerable support among British Jews, Hindus and Sikhs. It still retains support from British Muslims, not least because Labour is still seen as the 'natural party' on salient foreign-policy issues, such as the Israeli-Palestinian conflict and Indo-Pakistani tensions over territorially disputed Kashmir. But if Labour continues to indulge in 'woke' politics – painting Britain as irredeemably racist, pursuing the latest gender politics, and attacking traditional views on family and marriage – it will soon begin to encounter problems with this currently rock-red electorate.
Towards a multi-ethnic conservatism
What all of this tells us is that there is potential for an inclusive civic conservatism in Britain – one rooted in national pride and the belief that our postwar democracy is a story of multi-ethnic success. It would emphasise a shared desire for fairness, not favours. It would appreciate the value of stable family units, and understand that faith can be a source of self-discipline, resilience and optimism. This would therefore be a multi-ethnic conservatism that embraces the desire for stability and security in local communities by having a well-ordered immigration system and strong community-based policing. This would be the post-Brexit politics of security, belonging and opportunity.
Around the world, we see conservative parties of the political right looking to 'diversify' their electoral support – with a certain degree of success. The Republicans, under former US president Donald Trump, won over an impressive number of Hispanic voters – including middle-class Cuban-Americans in Florida, and working-class Mexican-Americans in Texas-Mexico border counties, such as Zapata County. And Trump – a supposed 'Islamophobic' bigot – also managed to rebuild GOP support among Muslim-Americans, following the dark years of George W Bush's 'war on terror'.
If the Tories are bold, they too could foster an inclusive inter-ethnic, multi-faith conservatism that increases their parliamentary majority. A reasonably competent Conservative Party, which stands firmly against the modern left's identity politics, supports the family, reduces regional inequality and provides an optimistic vision of post-Brexit Britain's place in the post-Covid world, could edge a rudderless and pessimistic Labour Party closer towards the electoral abyss.
Rakib Ehsan is an independent expert in social cohesion and institutional trust. Follow him on Twitter: @rakibehsan
Main picture: Getty Images
To enquire about republishing spiked's content, a right to reply or to request a correction, please contact the managing editor, Viv Regan.