No, Gareth Southgate, 'taking the knee' is not a protest against injustice
Fans know exactly why they are booing. They do not want football to submit to racial ideologues.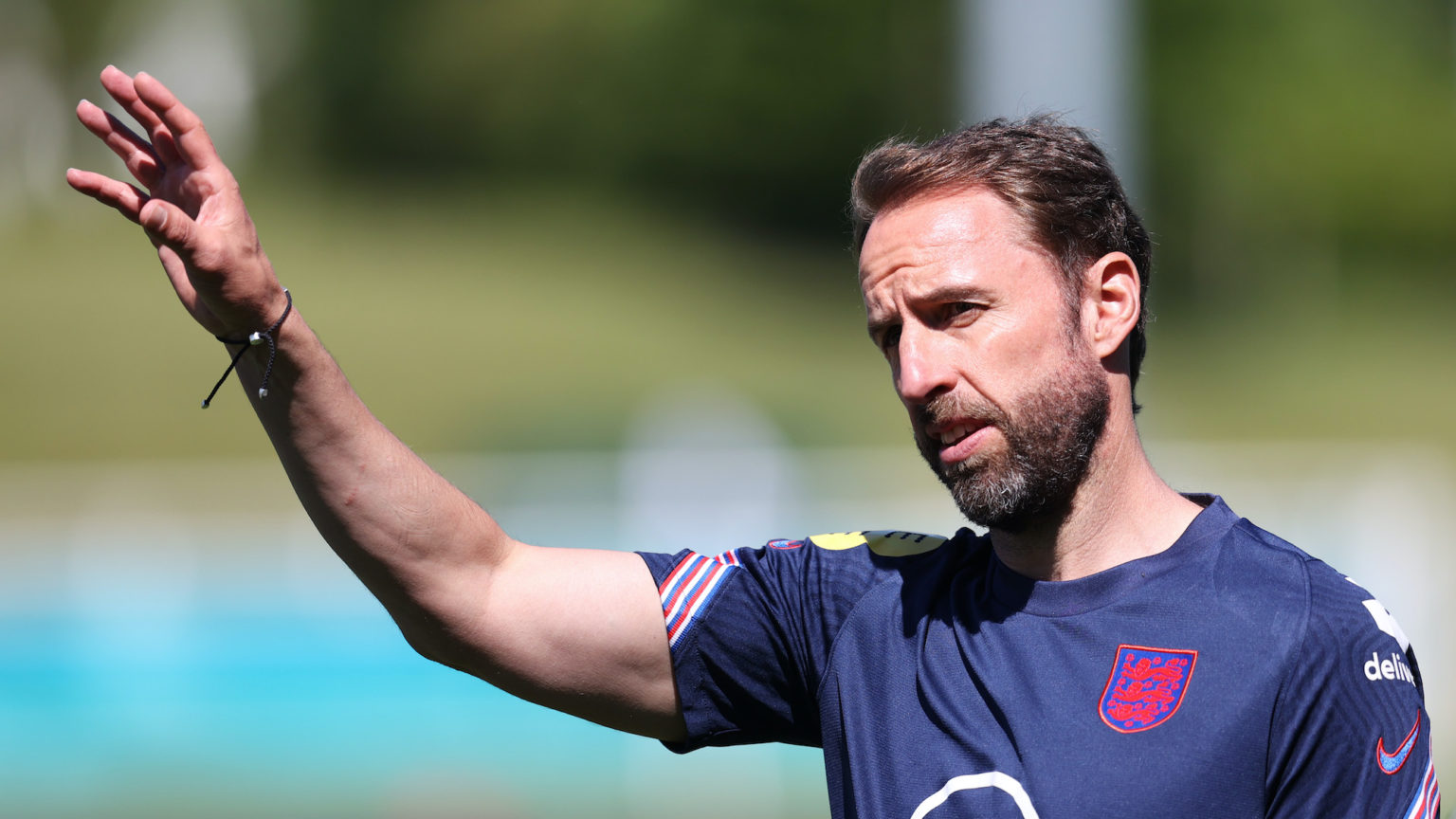 The letter is an unusual intervention for an England manager to make. It is an obvious attempt to unite the country behind the team before their first game in the European championships against Croatia on Sunday afternoon. It has drawn gushing reviews from across the worlds of football and politics – particularly from those of a progressive persuasion, like Keir Starmer, Gary Lineker, David Lammy and Ash Sarkar.
Much of it is quite nice and uncontroversial. There are some clear attempts to draw on conventional patriotism:
'For me, personally, my sense of identity and values is closely tied to my family and particularly my granddad. He was a fierce patriot and a proud military man, who served during the Second World War.
'The idea of representing "queen and country" has always been important to me. We do pageantry so well in Britain, and, growing up, things like the queen's silver jubilee and royal weddings had an impact on me.'
However, following this, there are strong nods to progressive politics. Southgate says for his players, 'It's their duty to continue to interact with the public on matters such as equality, inclusivity and racial injustice, while using the power of their voices to help put debates on the table, raise awareness and educate'. This is strong support for the idea of the footballer as political activist, using the platform provided by football to promote whatever cause he feels strongly about, and whose authority is unquestionable. Indeed, it is a 'duty', Southgate says. This is quite a precedent to be setting.
Southgate also sidesteps the issue at hand. His letter makes no explicit reference to the past week's booing. Nor does it directly mention the players kneeling. What Southgate says he opposes is the racist messages some black players receive on social media. He quite rightly asks: 'Why would you tag someone in on a conversation that is abusive? Why would you choose to insult somebody for something as ridiculous as the colour of their skin? Why?'
However, after this, he adds:
'Unfortunately for those people that engage in that kind of behaviour, I have some bad news. You're on the losing side. It's clear to me that we are heading for a much more tolerant and understanding society, and I know our lads will be a big part of that.
'It might not feel like it at times, but it's true. The awareness around inequality and the discussions on race have gone to a different level in the [past] 12 months alone.'
Southgate is wrong to attack the fans in this way. During the Austria and Romania games, there was no hostility or lack of warmth towards the team and its black players. It was clearly the gesture of kneeling that set the fans off. But here Southgate backs his players in their activism by effectively saying that they are on the right side of history, that they are helping to achieve a 'much more tolerant and understanding society'. Crucially, the past year that Southgate references describes the exact period in which players in England have been taking the knee. In other words, through his juxtapositions, Southgate could be seen to be implying that those who boo are also 'part of the problem' of racism in football.
When the kneeling began at the return of football last June, it was made quite explicit that it was in support of the Black Lives Matter movement. Players wore the BLM message on the back of their shirts for the first 12 games of the season. Arsenal placed large BLM banners in the stands at the Emirates to convey the messaging. Sky Sports and BT Sports both displayed BLM branding on their screens while broadcasting matches. In its communications, the England football team also promoted Black Lives Matter. So did the players.
Then, the backtracking began. After the Black Lives Matter UK Twitter account attacked the existence of Israel, the Premier League insisted that its use of the slogan was not an endorsement of a political movement.
Other incidents have also sparked controversy. At a BLM protest in London, on 7 June last year, mobs attacked police officers. Some activists made individual officers kneel in submission. Others defaced monuments, including that of Winston Churchill. The BLM movement has popularised the slogan 'defund the police' and has advocated dismantling the nuclear family.
On one level, Black Lives Matter is a masterpiece of political marketing: a slogan with a campaign attached. The slogan conveys a message which no non-racist could possibly dispute. But it also directs money and attention to the activists and their ideology. This ideology boils down to basic racial favouritism: give us money and power or we will denounce and attack you.
To many patriotic football fans, the gesture of kneeling to this movement cuts right to the bone. After all, going down on one knee could hardly be more symbolic. It is a powerful act of submission, normally reserved for praying to God in a church, for proposing marriage or for receiving an honour from a queen or king.
Fans have noticed that the football world, by submitting to BLM, is submitting to racial ideologues who hate them and their country, and who want to abolish institutions like the family and police that nourish and protect them. When fans sit down to watch their teams play, this submission is forced into their faces. Then, they are lectured by commentators about how 'powerful' and 'important' it is. And when they object to any of this, their point of view is dismissed, they are treated with contempt and are denounced as racist.
The football world's near-unanimous response has been to shift the goalposts. Kneeling is just a protest against racism or racist messages on social media, they all now say. A year after it started – and long after the politics of the BLM movement became well known – football has retained its act of submission to a revolutionary racial ideology, while maintaining that it has nothing to do with politics and condemning those who object.
This is dishonest, patronising and disingenuous. Fans are quite right to boo it.
Ben Cobley is author of The Tribe: the Liberal-Left and the System of Diversity, published by Imprint Academic.
To enquire about republishing spiked's content, a right to reply or to request a correction, please contact the managing editor, Viv Regan.