In defence of Julie Burchill – again
Her tweet about Lilibet Diana wasn't racist, you idiots.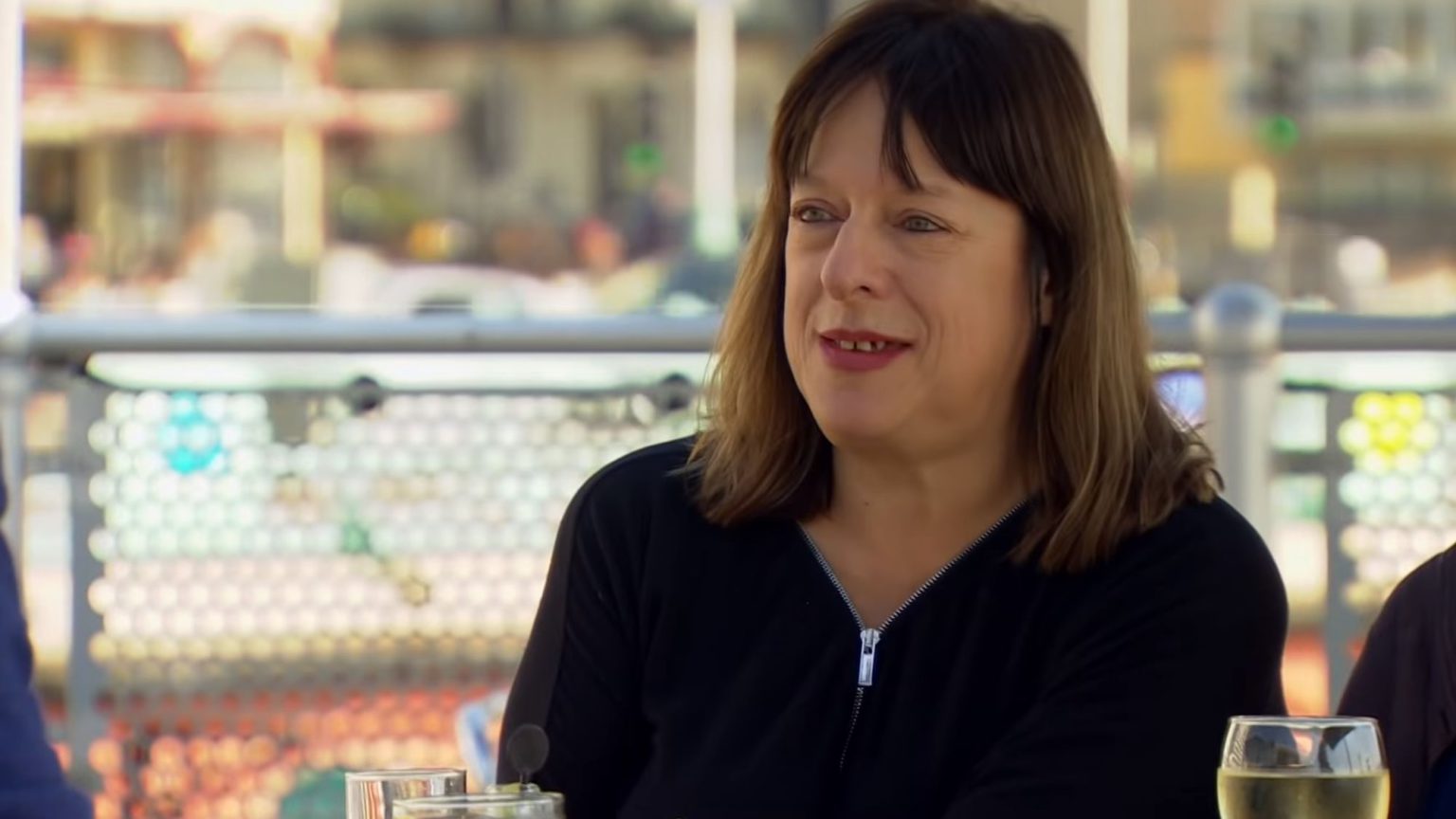 I've heard some disingenuous guff in my life. But the idea that Julie Burchill's tweet about Meghan Markle's newborn kid was racist really does take the biscuit. The vile monstering of Burchill by the woke neo-royalists of the Meghan fanclub confirms that cancel culture isn't only vicious and censorious – it is deeply dishonest, too.
This is the comment for which Burchill has been dragged into the metaphorical stocks and pelted with rotten tweets: 'What a missed opportunity! They could have called it Georgina Floydina!' She was referring to Harry and Meghan's newborn daughter, Lilibet Diana. Why didn't the painfully right-on Duke and Duchess of Woke name their sprog after George Floyd rather than Queen Elizabeth and the Princess of Wales? That was Burchill's sinful jibe.
Cue hysteria. Actual hysteria. Twitter, as is its wont, went mental. 'That's racist!', it cried. Isn't everything. Burchill was demonised relentlessly. Vile, racist, old bag, the 'Be Kind' blob yelled in unison. Some mocked her over the death of her son by suicide, nicely reminding us that there are none so scummy as pissed-off SJWs. Now Burchill has been ditched by the Telegraph, where she wrote a weekly column, reportedly over that tweet.
The entire thing is insane, even by the standards of today's fuming, finger-pointing culture of denunciation. Burchill's tweet wasn't racist. She wasn't racially mocking a two-day-old child of mixed heritage, as the mad mob claimed. She was mocking Harry and Meghan's wokeness. She was having a pop at the radical pretensions of these two ridiculously privileged royals. She was taking the mick out of the manufactured virtue of the aristocrats, posh politicos and droning commentariat who think their taking of the knee to George Floyd makes them the reincarnation of Martin Luther King.
Her target wasn't Lilibet Diana. It was Harry and Meghan and their slavish cheerleaders in the media elite. She was criticising adults, which, last time I checked, is absolutely fine. And here's the thing: I'm pretty sure her furious haters know this. But they lie – or at least embellish – because… well, because they're bored, and it's been a few days since they had a thrilling big witch-hunt, and they want another scalp to add to their tottering pile of scalps torn from people who made off-colour jokes or tweeted something stupid when they were a teenager or said 'If you have a penis, you're a man'. You know, the usual speechcrimes.
Burchill has been harried and insulted and cancelled by her newspaper (allegedly) essentially for pricking the gaseous bubble of wokeness. A bubble Harry and Meghan have done their fair share to puff up, with their blather about white privilege (LOL), mental health and why climate change is really bad (but flying to Elton John's swanky French pad in a private jet is fine). Under the cover of standing up for Lilibet, the woke mob is actually persecuting someone for having had the temerity to criticise the ridiculousness and hypocrisy of two of the most privileged people on earth.
That's the most disturbing thing in this bizarre affair – not Burchill's tweet, which was actually quite funny, but the censorious precedent that has been set. You can't criticise these woke royals anymore. You'll be punished if you even try. The PC set poses as edgy and forward-thinking but it is in effect enforcing an informal law of treason against anyone who dares to insult St Meghan and her husband and ally, Prince Harry. They won't cut your head off for mocking these royals they adore; they'll just cut off your career and cast you out into the social wilderness with all the other thoughtcriminals. They can doll up their censorious fury with the critics of the duke and duchess in as much pseudo-leftish finery as they like, but it still amounts to a regressive, borderline medieval assault on the uppity little people who blaspheme against our gracious new aristocrats.
It's 2021 and someone has been mauled, ostracised and reportedly sacked for making fun of royalty. God help us. Where's Cromwell when you need him?
To enquire about republishing spiked's content, a right to reply or to request a correction, please contact the managing editor, Viv Regan.