Three cheers for the booing England fans
They're right to boo the taking of the knee – it has become a ridiculous, sanctimonious spectacle.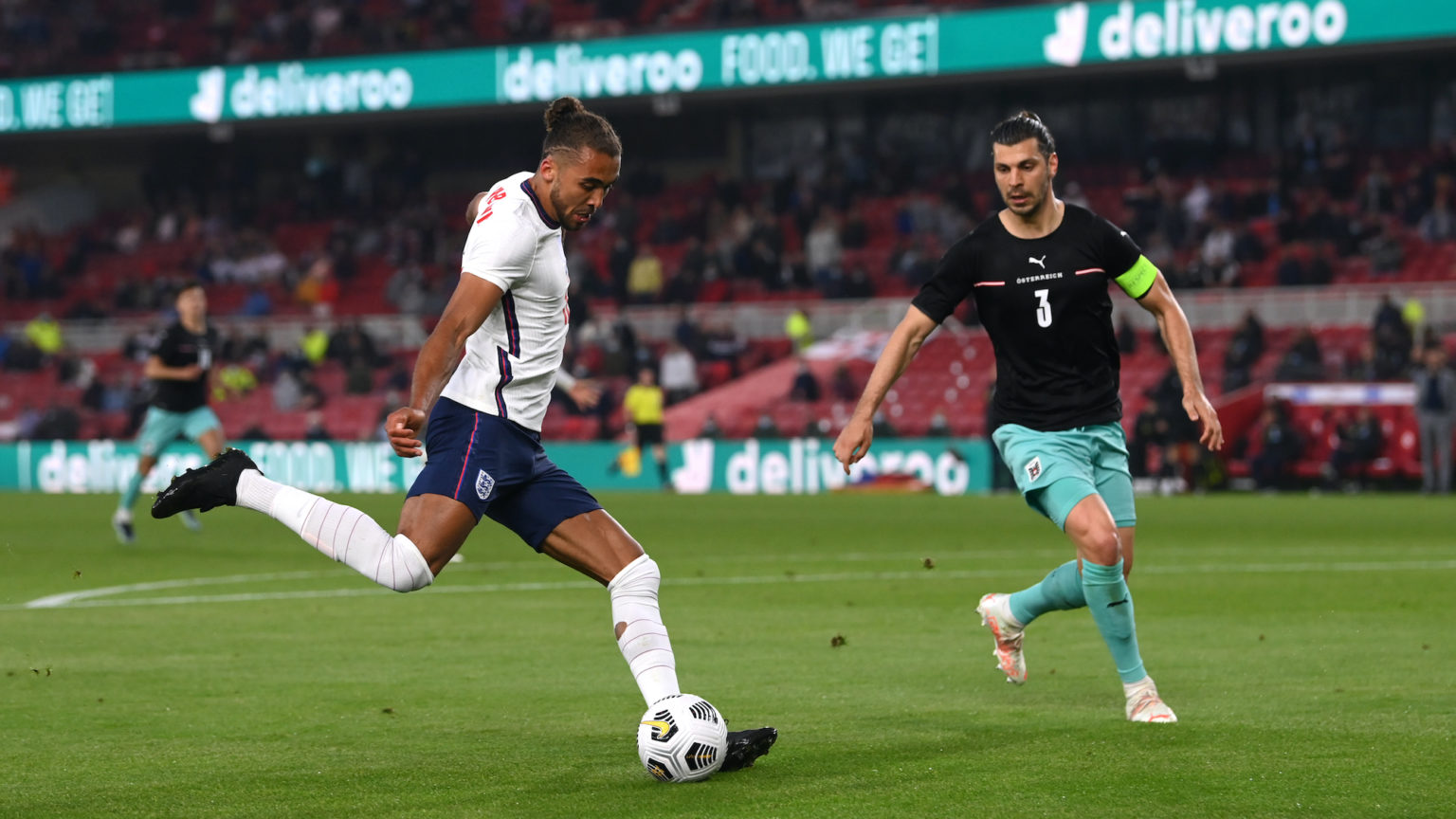 Once again football fans have scandalised the chattering classes. This time it wasn't their rude chanting, naked torsos or St George's tattoos that caused the clipped-tones set to spill their infused tea. It was the fact that they said 'boo'. More specifically that they said boo as football players took the knee. And as we all know, blaspheming against BLM is one of the greatest sins you can commit in the woke epoch (it's right up there with referring to people with penises as men).
The plebs committed their crime against decency at the England-Austria game at the Riverside Stadium in Middlesbrough last night. Before kick-off, the players of both teams performed the borderline religious ritual of bowing down to the politics of identity. That's what taking the knee really represents – subjugation to the BLM outlook, to the deathly precepts of critical race theory, to the idea that the Western world is so awash with racism that sporting superstars must talk about it constantly in order to shake the scales from the eyes of their dim, probably prejudiced fans.
As has happened at other games since lockdown restrictions were eased and fans were allowed back into the stands, some people booed. And it was pointed booing. They really meant it. They were making a statement, presumably about how pissed off they are that the beautiful game has come to be colonised by the sanctimonious signalling and paternalistic awareness-raising of the woke elites. You just know that NuFootball bores rue the day the pandemic became so unthreatening that football could be thrown open to the throng once more. Bring back the virus!
Fingers have been wagged all over the place. The booing was 'sickening', said Labour's John McDonnell. 'It was racism and should be called out', he said. How does he know it was racist? Can he see into football fans' minds? Or does he always presume that large gatherings of noisy working-class blokes are racist mobs in waiting, likely to turn violent at the first whiff of a Sun editorial saying there are too many immigrants? And these snobs masquerading as Marxists wonder why their Red Wall has collapsed.
Gareth Southgate also condemned the booing. It confirms that 'some people aren't quite understanding the message', he said. I think the booing shows people are getting the message, loud and clear. They're getting the message that the football authorities and its big-business and big-media backers think they're all a bunch of social Neanderthals who must be subjected to 'anti-racist' rituals and signalling at every game in order to reshape their brains in a woker mould. That's why they boo – not because they're racist (football fans cheer black players all the time), but because they're sick of being looked down upon, of being patronised by a new priestly elite that thinks it has a special responsibility to raise up the little people from their non-woke stupor.
None of the fan-bashers has bothered to ask the most basic questions about the taking-the-knee nonsense. Why are English footballers still performing this ritual in relation to a man who was murdered more than a year ago and 4,000 miles away? Why is taking the knee so seemingly essential in football – every bloody weekend – but isn't happening at other big gatherings? Unless I'm wrong and when theatres and opera houses reopen the actors and singers will take the knee every night. Hmm. I doubt it.
Fans are asking these questions. Contrary to the belief of Guardianistas who love football but hate its fanbase, football fans aren't actually stupid. They know they're being targeted for woke correction more than any other constituency in the country. They know that their sport has been more BLMed than any other sport or cultural pastime in the land. And they know why – it's because there is a long-standing hateful prejudice towards football fans that views them as backward, dumb and possessed of prejudices that the rest of us jettisoned long ago. They're booing that. They're booing you, the patronising pricks who think the working classes require urgent re-education and that it is 'sickening' when they dare to push back against it.
So, let's have more booing please. A working-class revolt against wokeness is exactly what this country needs. Let's now take it beyond the stadiums and make it clear that we reject the paternalism, censoriousness and hyper-racialism of the regressive elites who pretend to be progressive.
Brendan O'Neill is editor of spiked and host of the spiked podcast, The Brendan O'Neill Show. Subscribe to the podcast here. And find Brendan on Instagram: @burntoakboy
To enquire about republishing spiked's content, a right to reply or to request a correction, please contact the managing editor, Viv Regan.