Now they want to ban smoking outdoors
Lockdown seems to have given local authorities a renewed taste for lifestyle authoritarianism.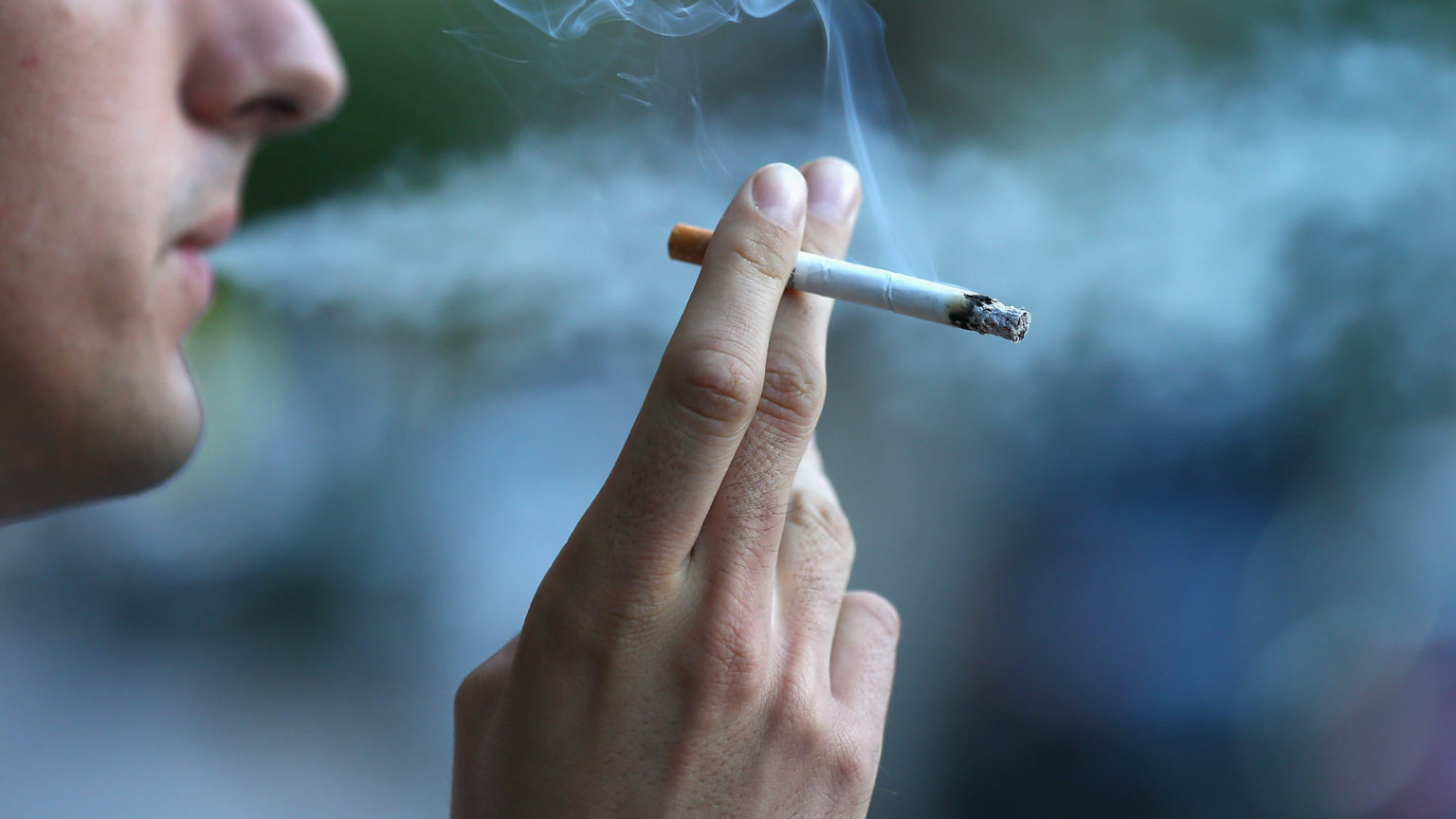 Pubs need all the help they can get. After 15 months of closures, restrictions, sanitising stations, tests, QR codes and media panics all putting off punters, the reopening of our locals should be celebrated and supported.
Alas, it seems that some officials have taken inspiration from the lockdown and are finding new barriers to put in the way of normal life. Instead of stripping away all rules to allow pub culture to flourish once again, councils up and down the country are targeting outdoor smoking areas. Northumberland, Durham, North Tyneside, Newcastle and the City of Manchester have all banned smoking in pavement dining areas outside bars, pubs and restaurants. Apparently, the handful of smokers daring to enjoy a cigarette with an al-fresco pizza and pint are a public-health menace. Smokers will now have to cross the road, turn the corner or stand on another street.
Oxfordshire is going one step further, with plans to make the entire county 'smoke-free by 2025'. This includes measures to tackle smoking in parks, cars, and just about everywhere else.
There is a stereotype of smokers as rude people who delight in blowing clouds of fumes into the faces of children. In reality, the few smokers that are committed enough to huddle in the pub garden under a heater in cold weather are quite happy to accommodate those who don't like the smell. What the zealots banning outdoor fags don't understand is that normal people don't want or need bans or guidelines to be able to interact with one another.
If there's one thing the experience of repeated lockdowns has taught us, it's that spontaneous, unregulated social interaction is vital for a healthy society. Pubs, in particular, have historically been places where adults were allowed to mingle freely. Yet a representative from Oxfordshire County Council urged us to think of the children, when speaking to the Today programme earlier this week.
This denies an important distinction between adults and kids. Nightlife is not supposed to be family-friendly – a strip of clubs in Manchester is no place for a family with a bunch of toddlers. Clubs and pubs, where adults go to let loose, need to be left as adult-only spaces. And if you're an adult who doesn't like the smoke, sticky floors and bad music, it's time for you to go home.
Every fool knows that smoking is bad for you – so is drinking, skydiving, deep-fried Mars bars and lots of other fun things. Adults should be allowed to decide whether or not they put their own health at risk by enjoying a cigarette. We don't need to be babysat by meddling local politicians.
Those of us who don't smoke, and even those who hate it, should oppose this attack on social life. The past year-and-a-half of restrictions should make us look at our stifled public spaces with fresh eyes. We ought to have a renewed understanding of how important freedom is. We need to push back on this obsession with regulating and micromanaging our lives – and to defend the hospitality industry from further crushing restrictions.
Do your bit – go out, have a pint and hug a smoker.
Ella Whelan is a spiked columnist and the author of What Women Want: Fun, Freedom and an End to Feminism.
To enquire about republishing spiked's content, a right to reply or to request a correction, please contact the managing editor, Viv Regan.