BLM has made UK race relations worse
Activists, academics and MPs have fuelled division in the wake of George Floyd's killing.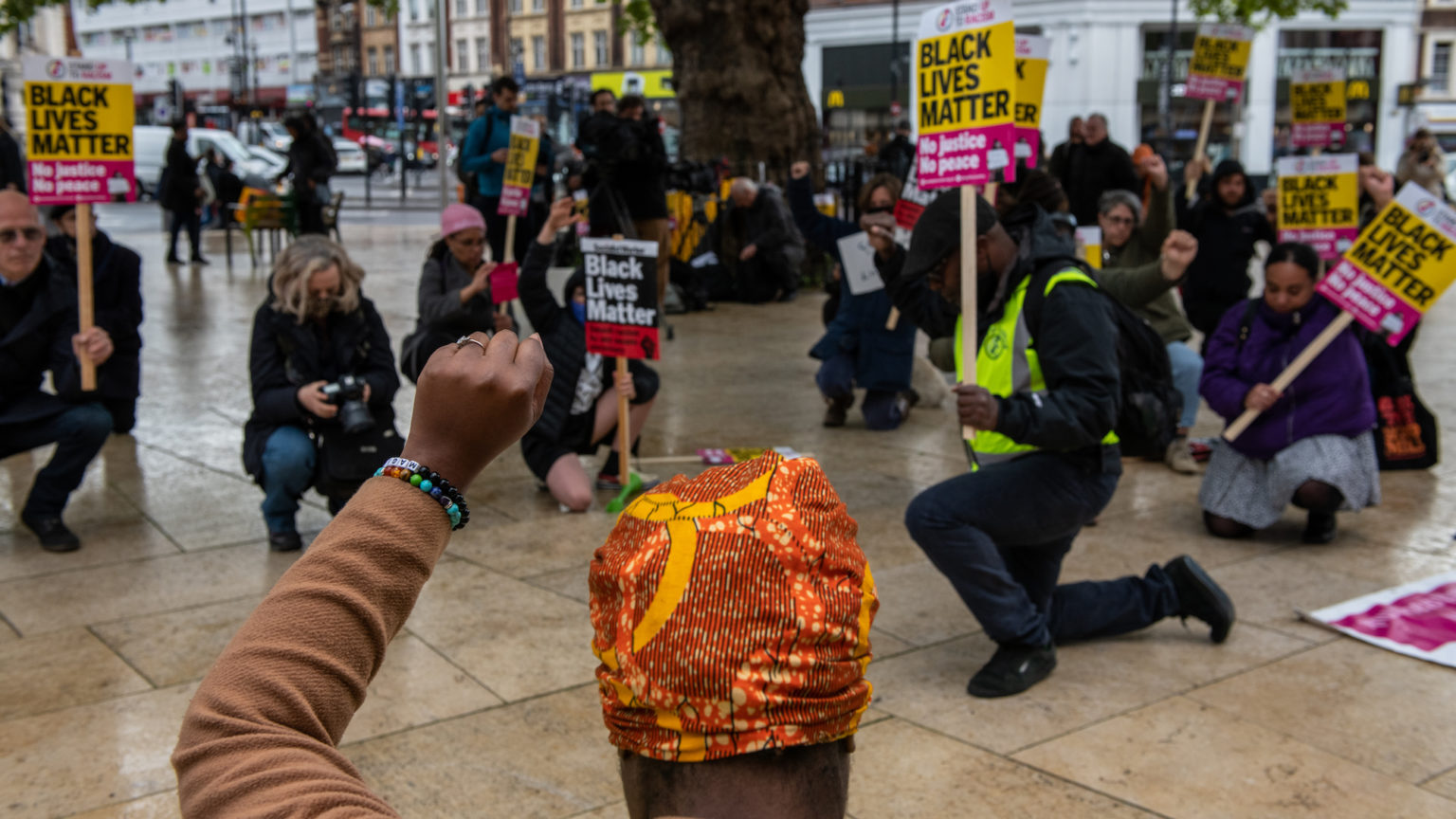 This week marked the one-year anniversary of the police murder of George Floyd. That horrendous killing sparked a wave of Black Lives Matter (BLM) demonstrations last summer, in the US, the UK and around the world. These protesters were credited, by some, with raising important issues around racism. But is the UK now a more socially cohesive, multiracial society as a result of all this? There is mounting evidence to suggest that the answer is no. In fact, BLM agitation, far from being unifying and inclusive, has actually been a divisive force in British society.
In November 2020, a poll by Opinium found that a majority of people – 55 per cent – believed that BLM increased racial tensions. This view was also shared by many ethnic-minority Brits (44 per cent). Even Labour voters were more likely to agree than disagree with the view that BLM has heightened racial tensions in British society.
Fresh data from YouGov similarly suggest that the wider British public have become more negative about the direction of race relations since the wave of BLM protests last year. Whereas one in five people (19 per cent) felt that prior to the protests race relations were deteriorating, that figure has increased to 36 per cent for the period since. Only eight per cent of the general population thinks race relations have improved since the BLM protests. These figures are troubling, but they are not a great surprise.
Last year American culture-war politics was essentially imported, wholesale, into the UK, even though the issues we confront here are completely different. This was underlined by the absurdity of British protesters chanting 'hands up, don't shoot' at police officers, the vast majority of whom do not carry guns. Police officers were themselves assaulted during 'largely peaceful' BLM demonstrations. Other incidents included a BLM activist attempting to burn a Union flag at the Cenotaph, and the 'anti-racist' defacement of a statue of Sir Winston Churchill – the man who led the British contribution to the Allied defeat of Nazism in the Second World War.
Moreover, the BLM movement appears to have intensified intra-black animosity in Britain. Black Britons who refuse to toe the BLM line have been labelled by identitarian fanatics as 'coons' and 'Uncle Toms', and accused of being 'race traitors' and 'house negroes'. This has been the experience of politicians such as Conservative MP and government minister Kemi Badenoch, who challenged the use of the phrase 'racial gatekeeper' by Labour MP Dawn Butler in the House of Commons. Unfortunately, Ms Butler has form when it comes to making inflammatory remarks in parliament. In June last year, she called for the UK government to get its 'knee off the neck of the Black, African Caribbean, Asian and minority-ethnic community' – a crude weaponisation of George Floyd's death.
Many 'racial equality' organisations have expressed their support for the BLM movement. This includes the Runnymede Trust. Its CEO, Halima Begum, has criticised government ministers for failing to respond meaningfully to the 'seismic shifts' represented by the BLM demonstrations. When the government-commissioned Sewell report on race and ethnic disparities was published in March, the Runnymede Trust and others rejected it out of hand – seemingly because it provided a broadly positive account of British multiracial success, and did not nestle into existing grievance-oriented agendas.
The Runnymede Trust published an open letter condemning the report. Signatories included Labour MP Clive Lewis, who compared the (mainly non-white) authors of the race report to the Ku Klux Klan. Begum has, in the past, accused the government of pursuing a 'white nationalist' agenda – a charge all the more ludicrous given we have a Gujarati-origin home secretary who has created an immigration route for Hongkongers who wish to escape from Chinese totalitarianism.
The fact of the matter is that the BLM movement, and many of its supporters in various spheres of public life, have undermined the anti-racist cause in Britain. Much of their language has been inflammatory and divisive, rather than reasoned and inclusive.
While there is work to do in Britain to strengthen equality of opportunity and repair institutional trust, socio-economic disparities are all too often simplistically framed as direct products of 'systemic racism'. The identitarian left refuses to entertain the influence of other factors, such as family structure and community dynamics, which can also feed into racial and ethnic disparities. These identitarians have little helpful to contribute to debates on social progress.
So, one year on, BLM has arguably made things worse, not better, here in the UK. It has sowed division and distorted the discussion of important issues. And pro-BLM MPs, academics and journalists shoulder a good portion of the blame for this.
Rakib Ehsan is an independent expert in social cohesion and institutional trust.
To enquire about republishing spiked's content, a right to reply or to request a correction, please contact the managing editor, Viv Regan.