BBC tabloid-bashers have been hoist with their own petard
Don't let them twist the Martin Bashir scandal into a case against dirt-digging journalism.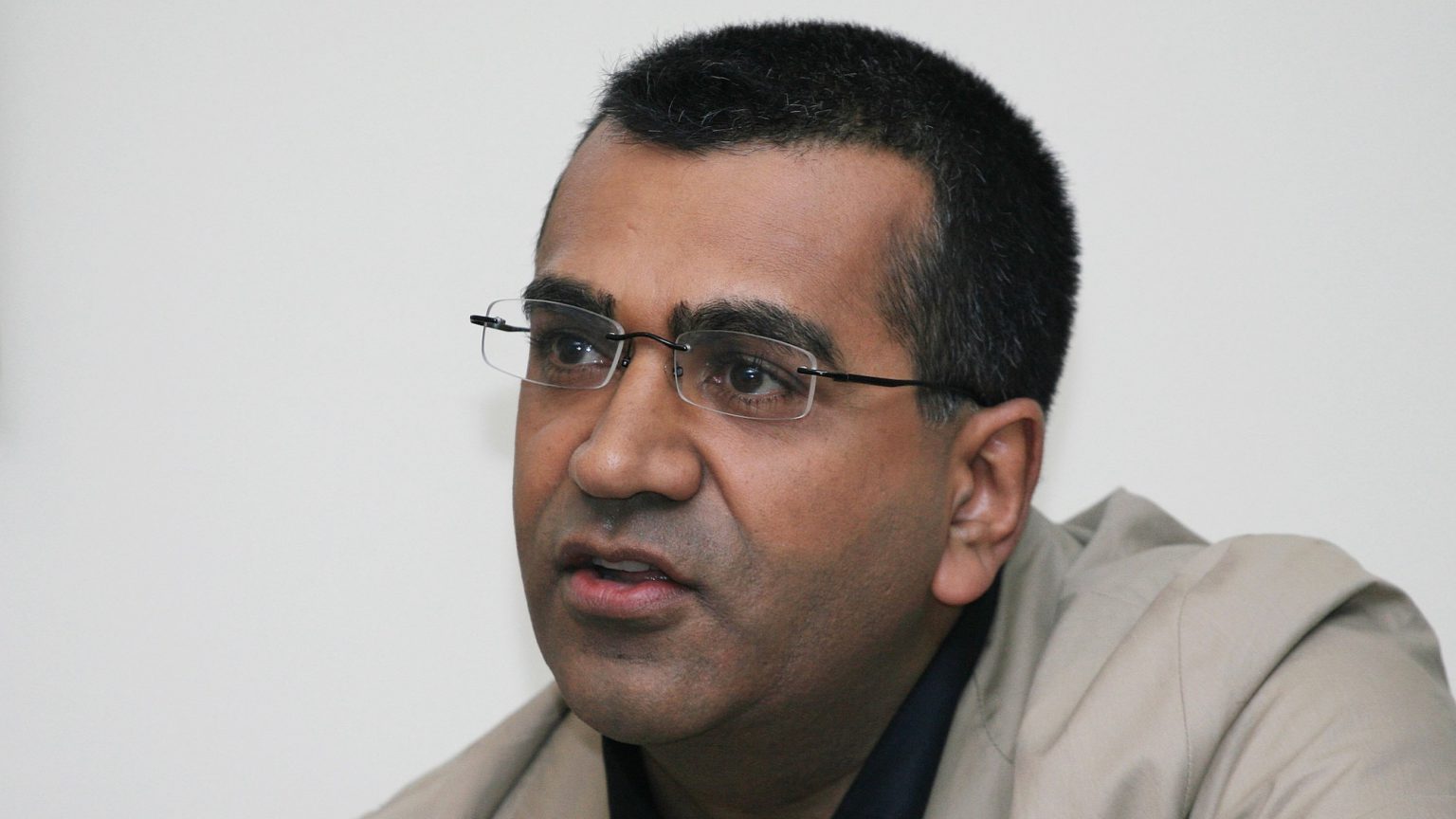 It would take a heart of stone not to laugh at the ever-deeper hole the BBC establishment has dug itself into over Martin Bashir's interview with Diana, Princess of Wales. For as long as any of us can remember, BBC executives, presenters and many of its reporters have sought to set themselves up on the moral high ground of the media, from where they have poured scorn on the vulgar, dirt-digging popular press beneath.
Now Lord Dyson's report has found that Bashir used fake bank statements to help engineer his interview with Diana. In other words, the modern BBC's biggest news scoop – the 1995 interview, in which Diana discussed the collapse of her marriage to Prince Charles and their mutual adultery – was obtained using methods the BBC snobs would previously have damned as 'tabloid journalism'. Worse still, Dyson found top BBC bosses guilty of 'covering up' the truth about what really happened and of victimising whistle-blowers. What was that the saintly Beeb priesthood liked to preach from their pulpit, about the evil deeds of 'immoral press barons'?
Throughout the past 25 years, the BBC has been a key cheerleader for the Leveson Inquiry/Inquisition, for the mass arrest of tabloid journalists on trumped-up charges, and for every other attempt to sanitise and shackle the popular press. Yet throughout that time, senior BBC executives hid the fact that their proudest moment was based on the type of reporters' trickery that would have had them demanding the heads of editors and managers from the 'Murdoch press'.
The self-righteous, priggish hypocrites of the BBC have thus been hoist with their own petard, an expression found in Shakespeare's Hamlet which literally means 'blown up with their own bomb'. A petard was a 16th-century grenade, whose name originates in the Middle French word for farting. So, the windy gasbags of the BBC have been blown up with their own fart. That seems fitting enough.
However, once we've stopped laughing, there are some serious problems with the near-hysteria whipped up around this crisis. The BBC's wrongdoing has been twisted into another case against the 'crime' of investigative journalism and media freedom. And it has become clear that, whatever their differences over the treatment of Diana, the one thing that still unites the old establishment around the royals and the new woke elites who support the BBC is their fear and loathing of the popular media – and the populace who consume it.
What did Bashir do? He used forged bank statements to suggest that former royal employees were being paid by newspapers to spy and to dish the dirt on Diana and Charles, thus encouraging the princess to get her own side of the story out there, via a BBC interview. These fake statements were allegedly key to Bashir persuading Diana's brother, Earl Spencer, to introduce him to the princess. Bashir has apologised for the fakes but claims they were not why she agreed to the interview.
Lord Dyson's report found Bashir guilty of 'deceitful behaviour' and a 'serious breach' of BBC reporting rules. The royals denounced him as a 'rogue reporter' (Prince William) using 'unethical practices' (Prince Harry), who deceived Diana into giving an interview, the fallout from which 'contributed significantly to her fear, paranoia and isolation' and, ultimately, to her death. The message is that nothing like this must ever be allowed to happen again.
Now, hold on a minute. I hold no brief for the smarmy Martin Bashir. But underhand methods are part and parcel of investigative journalism. It is often, after all, about getting powerful people and institutions to reveal things that the great and good don't want us to know. As the journalism motto attributed to various legendary publishers and editors of the past has it: 'News is something somebody doesn't want printed; all else is advertising.'
Since modern newspapers came into being two centuries ago, all of the great news stories they have broken have involved reporters acting 'deceitfully' or 'unethically' in some way, breaking rules and even laws to get the story and to expose a hidden truth. Whether or not the reporters' means are justified by the end result is always a matter of judgement – first by the editors, and then by the public.
These editorial judgement calls are made by all news outlets. We might recall how, during the Leveson Inquiry into the horrors of phone-hacking and other alleged felonies committed by the tabloid News of the World, it emerged that a top reporter at the liberal Guardian newspaper had also hacked phones. And that the BBC had also employed the same notorious private detective as the tabloids, to track the subject of a news story. These high-minded media institutions insisted, of course, that their actions were different, because they were in 'the public interest'. That would be the public interest as defined by Guardian and BBC editors, not the public.
In the Bashir case, BBC bosses obviously decided the Diana story was too big for them to tarnish it by admitting what he had done. Their most egregious offence was not only making that judgement in secret, but then covering it up and seeking to destroy the careers of anybody who dared to expose it. They even rehired Bashir to be head of religion and ethics, while at the same time issuing a stream of high-handed, hypocritical denunciations of the popular press.
That is a revolting spectacle. But let's not allow it to be twisted into a blanket case against investigative reporting and editorial freedom. Investigative journalism is vital to an open society. Indeed, the irony is that the Bashir scandal itself would not have been exposed without the hard work of dogged newspaper journalists who spent two decades breaking through the BBC's attempts to stonewall them.
Yet investigative journalism, so vital to healthy public debate, is already in intensive care due to everything from financial pressures to creeping privacy laws. Whatever you think of Bashir's antics, we should defend dirt-digging journalism to the last, and insist that underhand does not necessarily mean below-the-belt, never mind beneath contempt.
The Bashir affair is being exploited to aid the wider elitist war on media freedom. Prince Harry's declaration that his mother had been the victim of a 'culture of exploitation and unethical practices' in the media, which 'ultimately took her life', has been enthusiastically endorsed by those who insist that the media is 'too free' to make trouble.
Yet the fact is that Diana was not only exploited by the media. She also exploited it for her own purposes – a knack her youngest son appears to have inherited.
Bashir did not put words in her mouth in that explosive interview. She used carefully scripted lines to give her side of the story. She had already secretly cooperated with Andrew Morton on his best-selling book, Diana: Her Story. Morton made clear last week that the princess was very keen to do a tell-all TV interview with somebody – it just happened to be Bashir. Prince Charles, after all, had already broken the taboo by confessing to adultery in his 1994 ITV interview with Jonathan Dimbleby. After her interview, Diana left a note making clear that she had 'no regrets' (her emphasis). As for the media's 'unethical practices' causing Diana's death, the cold truth remains that she died in a drink-driving accident because she was not wearing a seatbelt.
All of this has been largely forgotten in the rush to turn the Bashir scandal into another stick with which to beat the popular media. Whatever other divisions there might be in the British establishment today, one thing that unites the old royalists with the new wokeists is their shared loathing of the dirt-digging media. As Earl Spencer told Lord Dyson, Bashir had 'very cleverly' persuaded him to make the introduction to Diana by appealing to 'my number one bugbear – the bad behaviour of the press, which is of course ironic'.
Ultimately, that fear and loathing of the popular press and media is always a code for fear and loathing of the populace. One Guardian columnist – shamelessly seeking to divert the spotlight from the BBC to the tabloid press – spelt it out, blaming 'the great British public' for what happened to the princess, because 'millions bought insatiably into Diana's pain' by reading the papers and watching that interview. So we are left with leading liberal journalists joining with princes in a snobs' alliance, 'insatiably' demanding that the media show more deference. As a top tabloid columnist might say, you couldn't make it up.
What we need is more freedom for the media to expose, report and debate the truth. And less neo-Stalinist attempts to control what we are allowed to read, hear and say from the high-minded hypocrites of the BBC and its camp followers.
Mick Hume is a spiked columnist. His latest book, Revolting! How the Establishment is Undermining Democracy – and What they're Afraid of, is published by William Collins.
To enquire about republishing spiked's content, a right to reply or to request a correction, please contact the managing editor, Viv Regan.