John Cena's China hypocrisy
Woke celebs will condemn racism at home while apologising for the Chinese regime.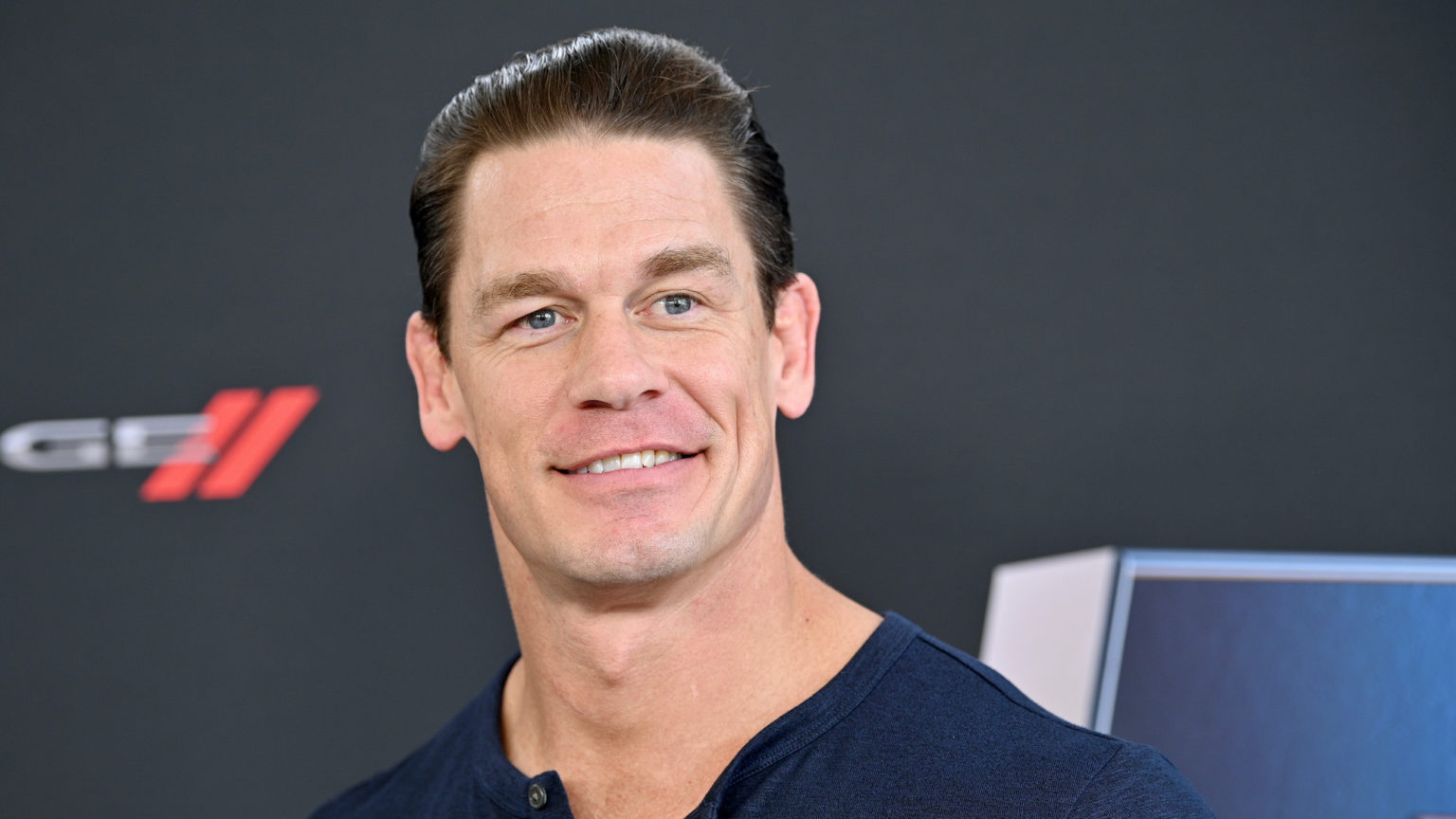 Weighing in at nearly 18 stone, WWE star-turned-actor John Cena is one hell of a man. Or so you'd think. His recent grovelling apology video might give you the opposite impression.
Cena put his foot in it earlier this week in an interview with Taiwanese broadcaster TVBS. He said that Taiwan would be the first 'country' where his new film, Fast and Furious 9 (yes, nine), would be screened. This prompted a backlash from Chinese social-media users who were furious that Cena had referred to Taiwan as a country. In their eyes – and more importantly, in those of the Chinese government – Taiwan belongs to the People's Republic.
And so Cena went online to beg for forgiveness. In a video posted on the Chinese social-media site Weibo, he said – in Chinese – 'I am very sorry for my mistake. I am so sorry, I apologise.' He came across like a political prisoner forced to make a confession. His apology to an authoritarian regime was all the more odd when we remember his unabashed support for right-on causes in the US. He donated £1million to Black Lives Matter last year, for example.
Other sports figures have also advocated for 'social justice' at home, while giving a very different message about the injustices perpetrated by the Chinese regime. As China's clampdown on Hong Kong gathered pace in 2019, NBA executive Daryl Morey tweeted: 'Fight for Freedom, Stand with Hong Kong.' Facing a backlash, he apologised. Colleagues jumped on him: NBA player James Harden said: 'We apologise. You know, we love China. We love playing there.' LeBron James, the NBA's most famous player, said Morey 'wasn't educated about the situation at hand' and that although Americans are supposed to have free speech, 'there can be a lot of negative that comes with that, too'.
Like Cena, both Harden and James previously spoke out in support of Black Lives Matter – a movement that is supposed to stand against police brutality. But when it was Hong Kongers who were being roughed up by the law in their thousands, the pair suddenly became defensive about police violence.
Of course, China is the world's largest market. Chinese sports fans pump billions of dollars into the pockets of sports broadcasters, clubs and players, lapping up merchandise and the chance to watch their idols play. These athletes – or whoever advises them – aren't idiots. They know that if they upset those fans or the Chinese government, they will suffer financially. In other words, criticising China puts their bottom line at risk.
At the same time, the sports industry knows full well that jumping on the woke bandwagon costs nothing at all. Since the death of George Floyd, every big business under the sun has doffed its cap to BLM in one way or another. McDonald's changed its Twitter name to 'Amplifying Black Voices'. Lego pulled all adverts for its police toys in a bizarre nod to the 'Defund the Police' campaign. And the CEO of JPMorgan Chase, America's largest bank, took the knee in front of a giant open bank vault in an almost unbelievable woke stunt. All this happened because execs believed that 'speaking out' would enhance the popularity and reputation of their brands.
The John Cena controversy tells us something fundamental about wokeness itself: it's only ever skin-deep. While we shouldn't expect celebrities to speak out against every human-rights abuse across the world, it is at least remarkable that they are prepared to turn a blind eye to, or even apologise for, those in China – while claiming to stand for social justice at home. It's remarkable that they get away with this blatant contradiction.
The Chinese regime is far more intolerant, violent and discriminatory than any Western liberal democracy. It is currently engaged in a brutal, racist campaign against Uyghur Muslims. But don't expect any woke celebs to condemn this any time soon.
Paddy Hannam is editorial assistant at spiked. Follow him on Twitter: @paddyhannam.
To enquire about republishing spiked's content, a right to reply or to request a correction, please contact the managing editor, Viv Regan.