Trumpists have become the enemy within
The Capitol attack has become an excuse for a war on 'domestic terror'.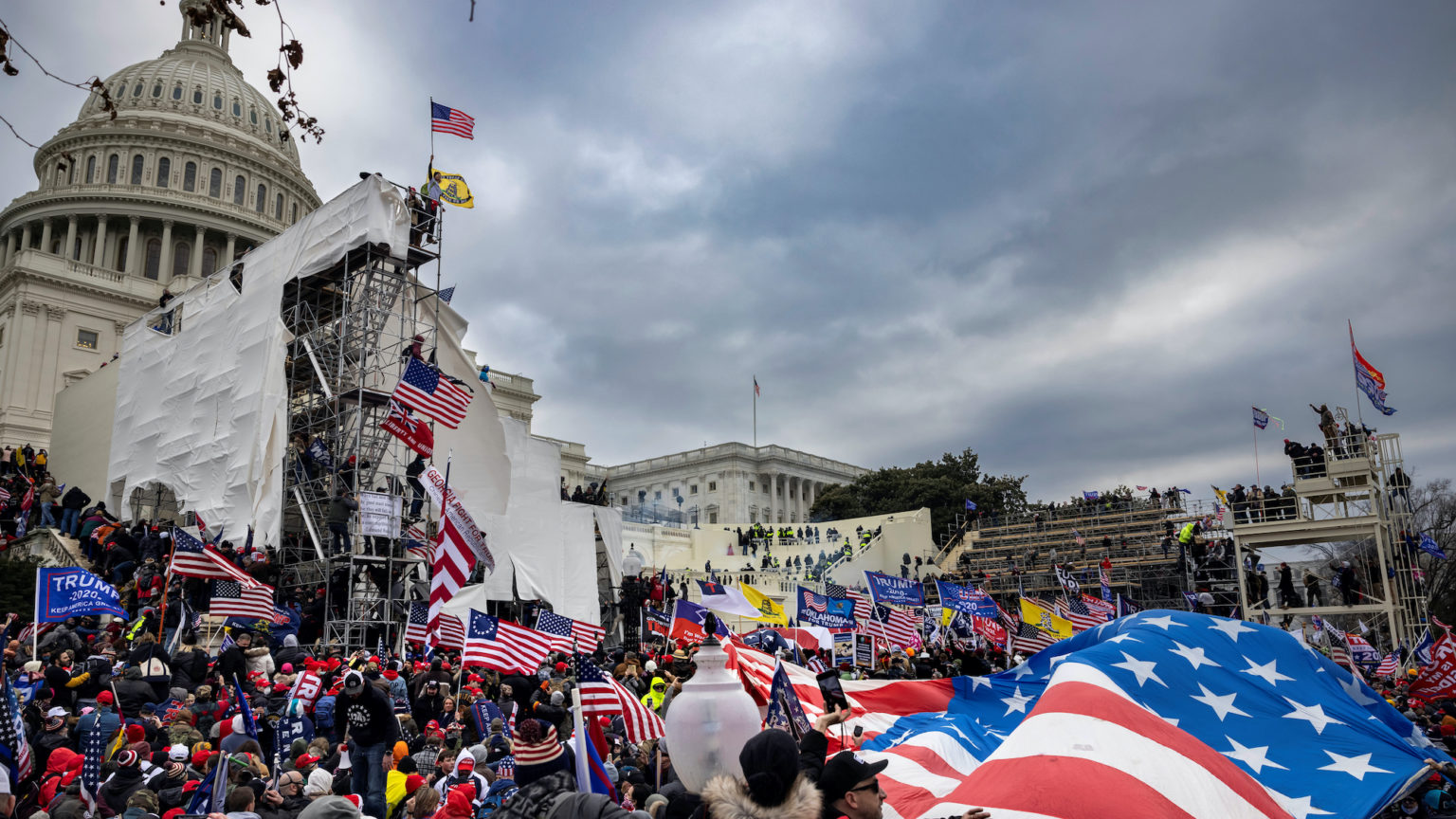 The US House of Representatives has voted to create a commission to investigate the Capitol riot. The bill passed the Democrat-controlled House on Wednesday by 252 votes to 175, with the support of 35 Republicans who broke the party line. But it is unlikely to make it through the Senate, which is more finely balanced between the two parties. 'This is about facts – it's not partisan politics', said John Katko, a Republican congressman for New York who supports the bill. He says 'the American people and the Capitol police deserve answers, and action as soon as possible to ensure that nothing like this ever happens again'.
But the facts are likely to disappoint the committee. The Democrats and anti-Trump Republicans have tried to paint the riot as an 'insurrection' and an act of 'domestic terror'. As despicable as it was for a gaggle of Trump supporters to assault key democratic institutions, the actual events were not as violent as is often claimed. Contrary to widespread claims at the time, only one person was actively killed in the Capitol riot – a Trump supporter who was shot dead by police. A hysterical story involving a policeman being beaten to death with a fire extinguisher turned out to be false (he died the next day, of natural causes). And there is no evidence that any Trump supporter wielded a gun in the building, despite the riot being dubbed an 'armed insurrection' by numerous commentators.
Did Trump 'incite' the riot? No. He was totally wrong to deny the validity of the 2020 election result, and it was irresponsible of him to call on his supporters to 'fight like hell' at the Capitol. But he also told them to make their voices heard 'peacefully'. He clearly did not try to engineer the violent overthrow of the US government, as Democrats like to argue.
All in all, now that the dust has settled, it's clear the riot wasn't as big a deal as it seemed. In truth, it was tragicomic. But Democrats are not going to dial down their claims anytime soon. Their proposed commission will be modelled on the 9/11 Commission. 9/11 was a catastrophic act of mass murder which killed thousands of Americans. The comparison to the Capitol riot is deranged. Nevertheless, like 9/11, the Capitol riot has been used to promote a narrative that the US is beset by dangerous enemies. This time it's Trumpists rather than Islamists.
The language used to describe the Capitol riot has at times been McCarthyite. It has been called a 'coup attempt', 'treason' and 'sedition'. Democrat House leader Nancy Pelosi and former presidential candiate Hillary Clinton have both tried to link the riot to Russia. Clinton wanted to know if Trump had been on the phone to Vladimir Putin on 6 January, while Pelosi said that those who stormed the Capitol were 'Putin puppets'.
This narrative of internal threats, as Glenn Greenwald has pointed out, is being used to justify all kinds of authoritarian measures. Off the back of the Capitol riot, thousands of National Guard troops were deployed to DC. The Capitol was surrounded with military checkpoints. Now Democrats are pushing for a new domestic-terror bill, empowering the state to tackle so-called extremism at home. This will threaten the civil liberties of all Americans.
Of course, it's not just Democrats who are backing the Capitol commission. Some Republicans support it, too. The party is split over its loyalty to Trump, a division that was played out recently as Never Trumper Liz Cheney was ousted from her role as chair of the House Republican Conference. The Republican rebels hope that backing the Democrats on domestic terror will help them to distance themselves from the Trump years. This may well be right. But their stance will most likely mean that they get further sidelined within the party, as Cheney has been.
Really, they are only aiding their opponents. For as long as they can make the domestic-terror threat seem huge, the Democrats can justify amassing more state power to deal with it. Already they are turning the Capitol riot from an almost freak event into an example of a permanent far-right revolution that needs to be put down with force.
There is little hope of this commission telling the truth about the riot when so much political energy has been invested in exaggerating its violence.
Paddy Hannam is editorial assistant at spiked. Follow him on Twitter: @paddyhannam.
To enquire about republishing spiked's content, a right to reply or to request a correction, please contact the managing editor, Viv Regan.