Britain is suffering from 'freedom hesitancy'
Lockdown has become a way of life for many people.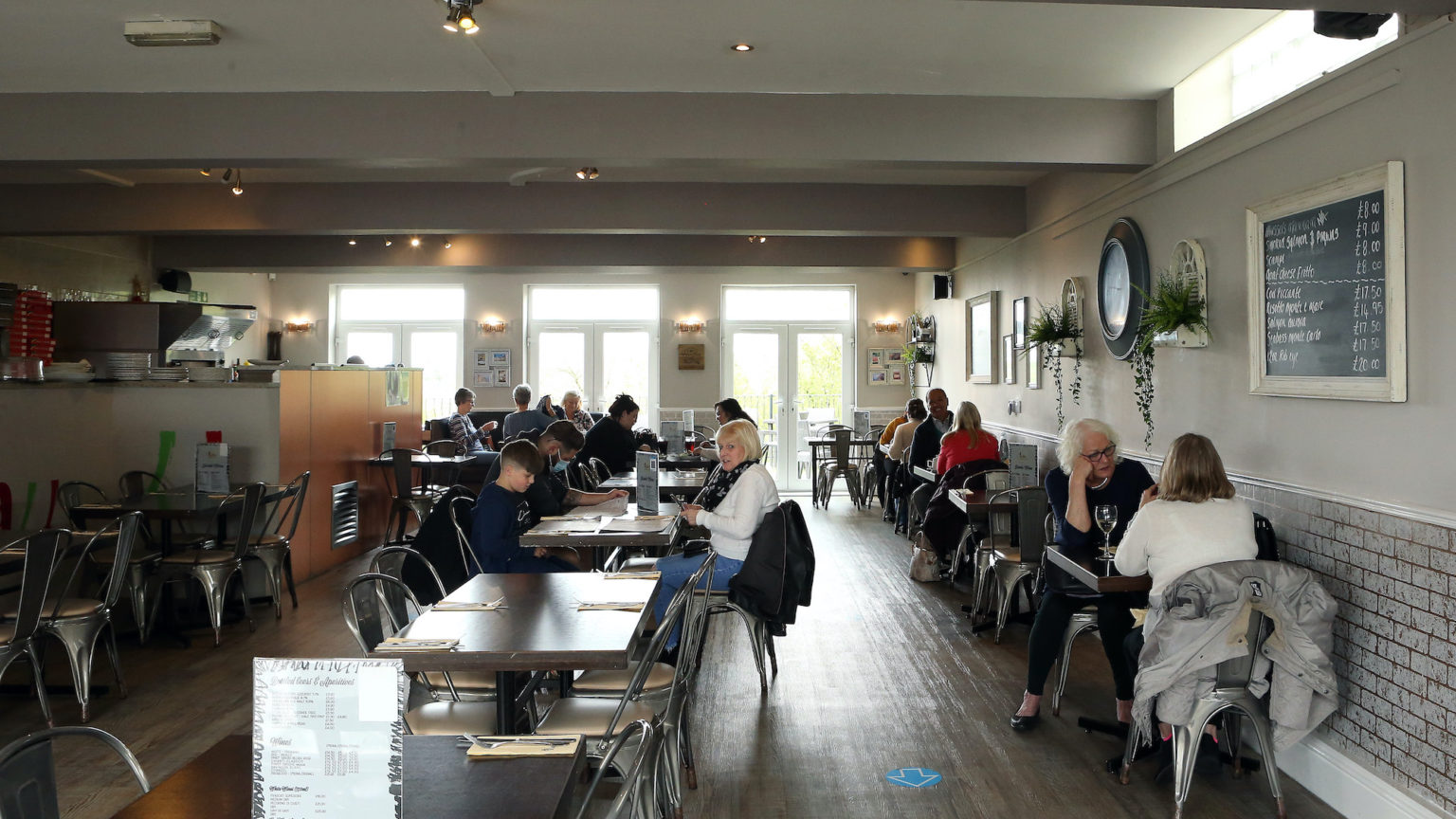 Pubs, bars, restaurants and other venues open their doors today for the first time all year. Galleries, museums, cinemas and theatres are also back. Yet the excitement is distinctly muted. On the same day the government is legalising a vast range of social activities, the prime minister is urging 'a heavy dose of caution'.
Of course, what's on offer is a very limited version of freedom. Had there been no lockdowns, the restrictions we are still dealing with today would be seen as a monstrous attack on civil liberties. You can only meet in groups of six indoors and there will be no clubs, concerts or access to legal but seedy venues for some time yet.
But even this cautious reopening is still too much for some. The clouds of gloom are gathering on the horizon once again. Experts doing the media rounds warn that, while you may be allowed to go to the pub or enjoy some close social contact, you shouldn't if you want to stay safe.
The arrival of the Indian variant is the latest excuse for staying in lockdown. Just 1,300 cases in a week have led to alarm bells. While the government has held its nerve at this stage of the reopening roadmap, the final end of restrictions on 21 June has once again been thrown into doubt.
The message coming from the government, the scientists and the media is that another grisly wave is still a possibility, despite the vaccines. The government is currently obsessing over a tiny minority of vaccine refuseniks, despite the UK having some of the highest rates of vaccine uptake in the world.
Earlier this year, the modellers at SAGE were predicting thousands of deaths per day following the lifting of restrictions, even with a high vaccine uptake. Having revised down these estimates, SAGE is now convinced that the Indian variant changes everything and that hospitals are about to be overwhelmed. Many of the gloomiest scientists have not changed their message at all in light of the vaccine rollout. The Zero Covid campaigners at Independent SAGE were arguing that lockdown should continue 'for the foreseeable future' as far back as January, long before the Indian variant had arrived in Britain. They were also worried that the vaccinated would not abide by social-distancing rules and would take off their masks. Lots of people, particularly those in power, still support restrictions on social activity in the absence of a serious viral threat.
It seems that Britain is suffering from a serious bout of freedom hesitancy. One in 10 Britons wants lockdown measures to last 'indefinitely'. The Guardian has grown so attached to lockdown that it expects its readers to organise regular, private 'lockdown days' after restrictions are lifted. Fifty-four per cent of Brits say they will miss some aspect of the lockdown. A third say the past year of house arrest has been similar or better for them on average than other years. Lockdown has become a way of life.
What's needed now is a campaign against incessant Covid doom-mongering. The government needs to say that the vaccines work and will offer us a one-way ticket to freedom. Scientists should give up on their models and look at the real world. In the US, states like Texas and Florida have abandoned control measures. Experts and President Biden warned of a deluge of hospitalisations and deaths in those states. But this has simply not materialised. Texas reported zero Covid deaths yesterday, two months after reopening, for the first time since March 2020.
As for the rest of us, we should get out there and do as much socialising as possible. By going to pubs, bars, restaurants, cafés and theatres we can demonstrate that it is safe and that there is nothing to fear. There will be life after lockdown, but only if we insist on living it.
To enquire about republishing spiked's content, a right to reply or to request a correction, please contact the managing editor, Viv Regan.