The Texas Neanderthals were right
Texas ditched the mask mandate and opened up – and it's all fine.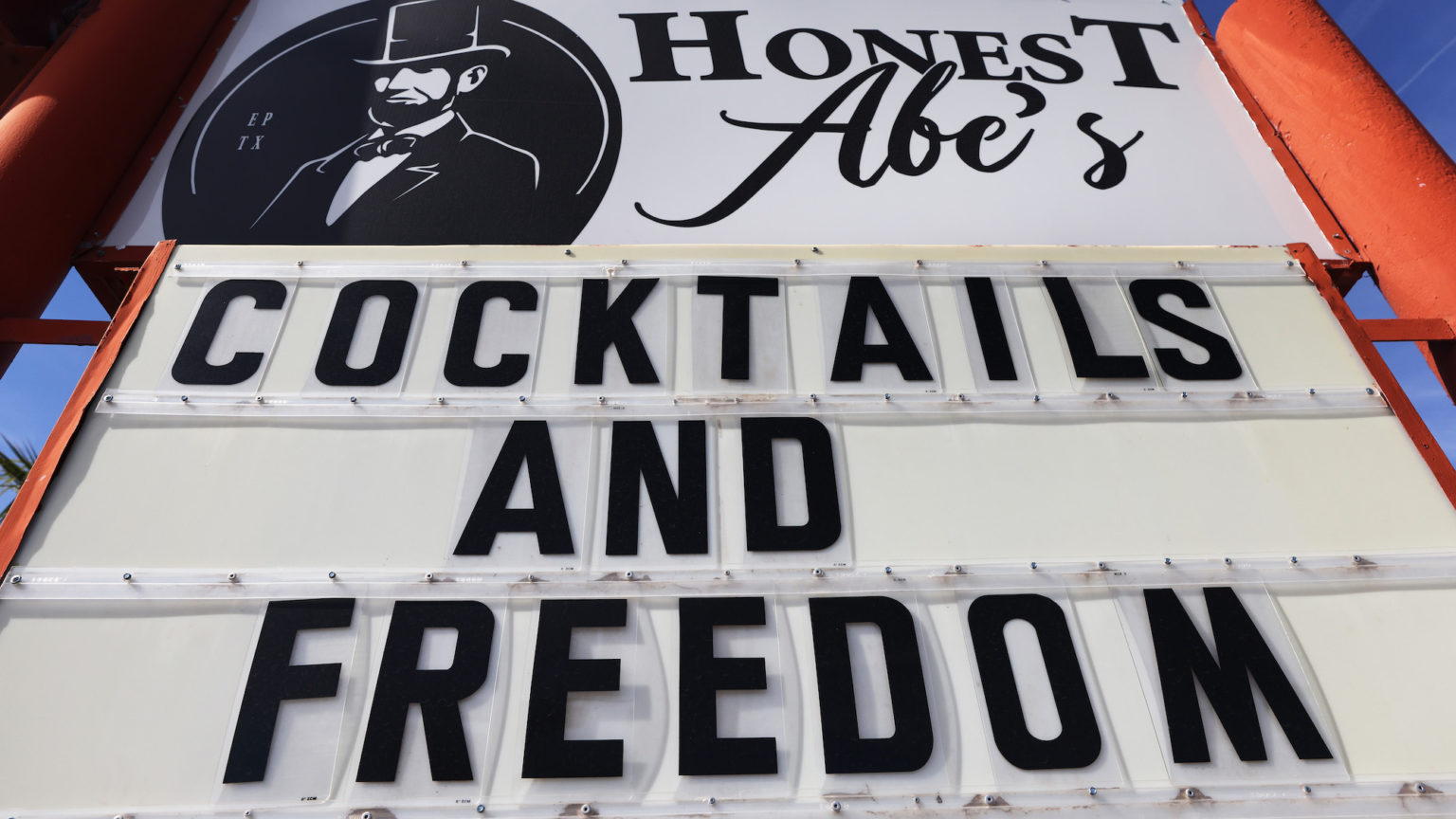 In early March, Texas governor Greg Abbott announced he was ending the state's mandate for people to wear masks, and reopening businesses at full capacity. Media outlets went into overdrive to denounce him and predict catastrophe. CNN editor-at-large Chris Cillizza called Abbott's decision 'head-scratching, anti-science'. 'Model projections for Texas show worst-case scenario without mask mandate', warned an ABC TV station in Houston. Abbott's move was part of a 'bold plan to kill another 500,000 Americans', screamed Vanity Fair.
Politicians also rushed to criticise Abbott. Former representative and failed presidential candidate Beto O'Rourke called his decision a 'death warrant for Texans'. California governor Gavin Newsom said Texas was 'absolutely reckless' for lifting its Covid rules.
No less than President Joe Biden felt obliged to speak out and condemn Abbott. 'The last thing we need is Neanderthal thinking that in the meantime, everything's fine – take off your mask, forget it. It still matters.'
Well, it appears the Neanderthals in Texas got it right, and Biden is the one whose thinking is caveman-like. Now, three weeks after Abbott's order to lift the mask mandate went into effect, the Covid situation has improved in Texas. New cases are down, to their lowest level since June. Hospitalisations have fallen to their lowest level since autumn. Death rates have plummeted. Furthermore, the outlook for vaccinations in the state appears bright, with a record daily number of people receiving shots. Adults of all ages are now eligible for a vaccine jab, a faster pace than many other states.
Have Biden and the media apologised for slandering Texas? And have they learned that lifting mandates on mask-wearing and removing other restrictions does not lead to Covid-spreading? Of course not.
Instead, Biden cited an uptick in new cases nationally to bang on again about masks. 'I'm reiterating my call for every governor, mayor, and local leader to maintain and reinstate the mask mandate', he said earlier this week. 'Please, this is not politics. Reinstate the mandate if you let it down.' Biden's plea came on the same day that CDC director Rochelle Walensky warned of 'impending doom'. Holding back tears, she said: 'Right now, I am scared.'
Overwrought emotionalism from the head of the CDC is not helpful, to put it mildly. Nor is a president insisting on state-mandated mask-wearing. Biden's message implied that the latest increase in cases was down to states like Texas that have loosened restrictions on activity, but that is not true. In fact, the national increase was driven mainly by New York, New Jersey and Michigan – states that have imposed the most onerous of restrictions.
As it happens, there is no need for alarm in the US. Yes, new cases are up in some states, but far below the January peak. The levels are much too low to talk about a 'fourth wave'.
With the rollout of vaccines in progress, it is important for any discussion of Covid's spread to break down findings by age group. And here we find encouraging developments. Nearly three-quarters of those aged 65 and older have been vaccinated, a group that has accounted for about 80 per cent of all Covid-related deaths. Accordingly, hospitalisations and deaths among seniors have been reduced dramatically. The latest increase in new cases is concentrated among younger people. This spread from older to younger was seen in Israel as vaccines were implemented there, but proved to be a temporary phenomenon. Also, we know that younger people are much less likely to be hospitalised or die from Covid. That's why it is unlikely the latest increase in cases will lead to a corresponding increase in deaths.
Rather than speak of 'impending doom', there are solid grounds for optimism, especially considering the unprecedented success of the vaccination programme. The speed of getting vaccine shots in people's arms (about three million a day) is far outpacing the rise in new cases (some 68,000 a day). Nearly all adults who want a jab will be able to receive one in April. Hesitancy about getting the vaccine is declining. Vaccines are approved for 16- and 17-year-olds, and are proving safe for 12- to 15-year-olds. Given the high percentage of those who already have antibodies from prior infections, effective herd immunity could come as soon as May, with a strong chance it will be here in the summer.
As Texas and other states show, removing mask mandates and lifting other restrictions do not lead to an increase in the spread of Covid. Yet politicians and the media keep repeating this claim. Among the factors fuelling the latest uptick in cases, the New York Times includes the fact that 'Some mayors and governors have continued to lift restrictions and mask rules. Many Americans are behaving less cautiously.'
It is not that preventative actions like wearing masks are completely unnecessary. But they do become a problem when they are imposed as strict government mandates rather than leaving it up to people's own judgment, as Texas does. When Biden and others effectively politicise the wearing of masks, they create social divisions between the supposedly virtuous mask-wearers and the irresponsible others.
The real issue is that Biden and many other elites don't trust the mass of people. When the toll of state-mandated restrictions on our wellbeing is so great – in terms of job losses, small businesses going to the wall, a halt in student learning, and the non-treatment of non-Covid health issues – such limitations on us should be kept to a minimum. Today, as we see vaccines being rolled out at a rapid pace, the constraints on us should also be lessening. But as the constant gloom-and-doom from Biden and the CDC shows, the instinct of many in authority is to dismiss any signs of good news, so as to justify controls on a public they do not trust.
To enquire about republishing spiked's content, a right to reply or to request a correction, please contact the managing editor, Viv Regan.