Why is the education sector siding with Islamists?
Even defending the right to show a cartoon of Muhammad is now a disciplinary matter.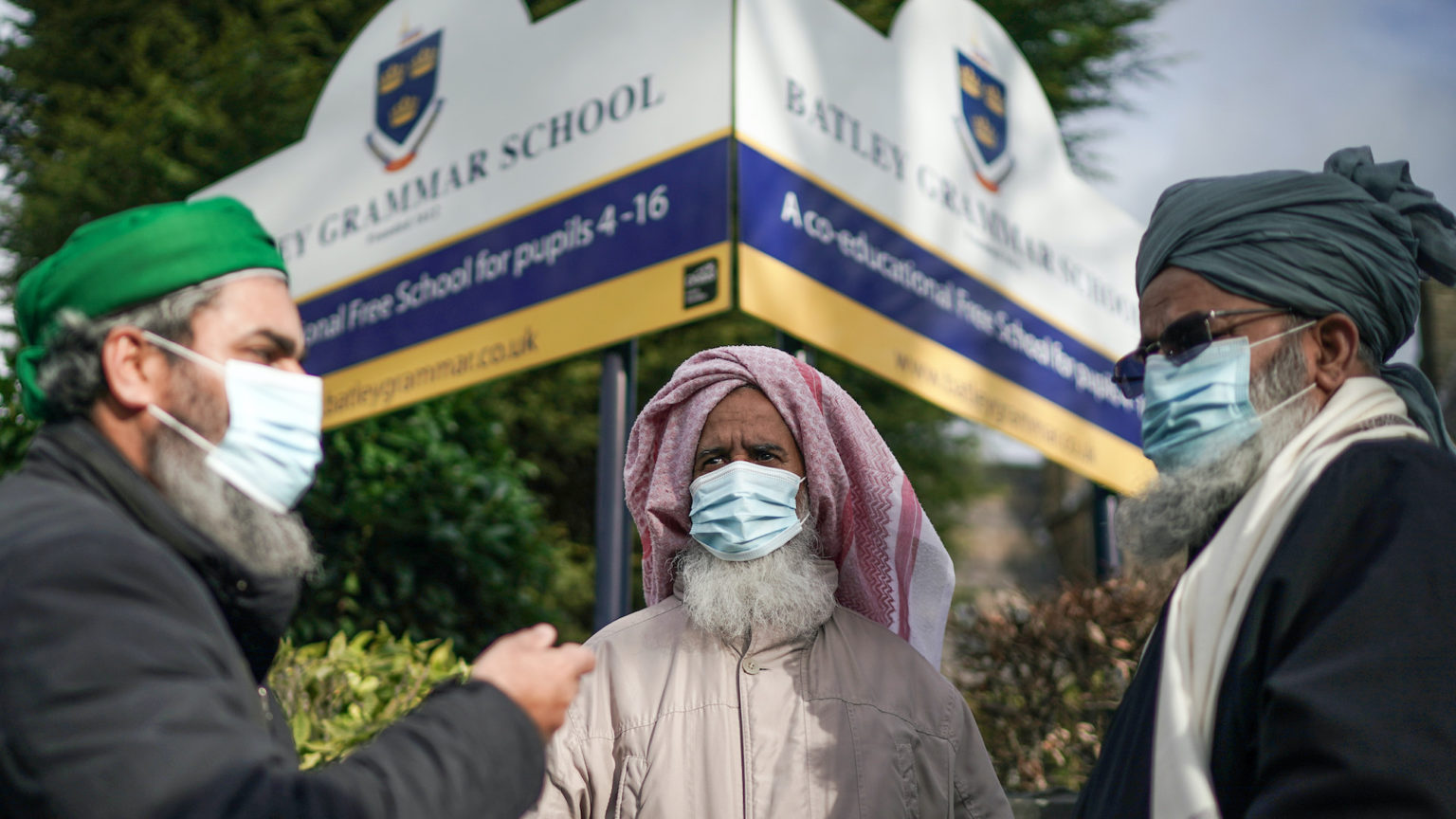 When a teacher at Batley Grammar School showed pupils a cartoon of Muhammad back in March, it prompted angry protests and death threats. The school was shut down for days, and the teacher was forced into hiding, fearing for his and his family's lives.
Even worse, the teacher received precious little solidarity from the wider teaching profession or the teaching unions. And now trainee teachers could be cast out of the profession merely for defending his right to show the cartoon.
A trainee teacher at Manchester Metropolitan University has been ordered to attend a disciplinary meeting after raising concerns about the Batley case.
It is absolutely ludicrous that a trainee teacher could be barred from teaching for supporting the Batley Grammar School teacher over the Mohammed cartoons. There is no blasphemy law in England, nor should there ever be again. https://t.co/3LNpcEc18A

— The Free Speech Union (@SpeechUnion) May 12, 2021
In an email to his course leader, the trainee said he was worried about 'the cowardly response' to the Batley incident 'from the unions and other bodies connected to teaching'. He said he 'would not hesitate' to show the cartoon, and asked if MMU would support student teachers who ended up in the same position.
Instead of a reply, he received a message from his head of department a month later, summoning him to a meeting. He was told that things could escalate to involve a formal Fitness to Practise Panel. Speaking to the Telegraph, he says he fears he could be kicked off his course.
The response to the Batley row from the education sector has been risible. Those responsible for educating our children have failed to stand up for free speech in the face of violent threats. Instead, they seem to sympathise with the Islamists' demands for religious censorship. If even trainee teachers are now expected to kowtow to the Islamist mob, what hope is there for the future of education?
To enquire about republishing spiked's content, a right to reply or to request a correction, please contact the managing editor, Viv Regan.