Gender-identity counselling is not 'conversion therapy'
A government ban on conversion therapy could lead yet more children down the trans path.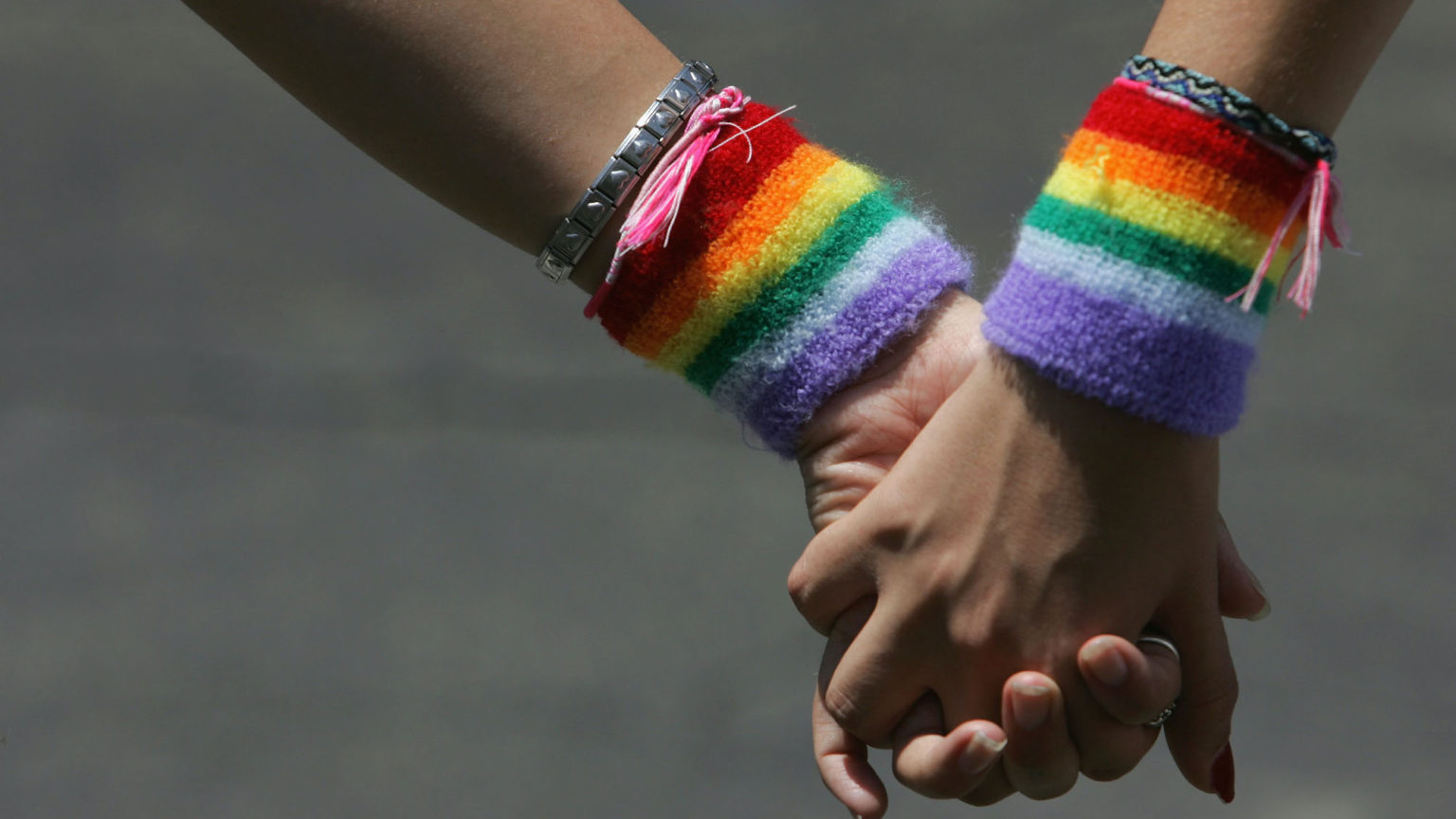 This week's Queen's Speech confirmed that the government plans to ban conversion therapy. Close your calendar. I can confirm that it is indeed still 2021 and, no, you are not trapped inside an episode of Call The Midwife. Apparently, amid the post-lockdown economic and social devastation now facing the UK, the Conservative Party really does think that banning an outdated and irrelevant practice is worth, at the very least, a public consultation.
Most people will have little idea what conversion therapy is. After all, it has not really been a thing since the 1950s. Back then, homosexuality was illegal: you could be arrested and imprisoned simply for being gay. Social stigma led to gay people being rejected by friends and family, ostracised from their communities, and discriminated against in employment, housing and healthcare.
Within this context, seeking help – or being compelled – to alter your sexuality made heartbreaking sense. Conversion therapy was state-sanctioned and sometimes state-enforced. Drugs were used as a form of 'chemical castration', psychologists specialised in aversion techniques, and God only knows what priests deemed necessary to drive out the sin.
Today, things could not be more different. Gay relationships come with the state's blessing. Pride, now a month-long festival of all things queer, comes with celebrity endorsements, corporate sponsorship and local-council permission. Even the very youngest children are taught that having two dads is more normal than motherhood and apple pie. Being gay is legal, socially acceptable and, frankly, no longer terribly interesting.
So why ban conversion therapy now? Today the practice boils down to a miniscule number of people who are conflicted between their sexuality and their deeply held religious beliefs, and seek help from a priest, rabbi or imam. Banning conversion therapy would stop religious leaders engaging in these conversations. They would still be free to counsel heterosexual people struggling with sex or relationships, but would be forbidden from offering the same advice to homosexual people. Treating gay and straight people differently would, once more, be legally enshrined in law.
Banning conversion therapy is premised on the backward assumption that gay people are mentally vulnerable and prone to suggestion. This is offensive. All adults should be free to speak to whoever they want, about whatever they want. Nowadays, everything from shopping to gardening is labelled 'therapy' and practitioners specialise in all manner of far-fetched 'treatments'. Why should gay believers be denied their choice of counselling?
Perhaps the government is playing to the woke gallery. Ministers can wrap themselves in a rainbow flag and denounce conversion therapy as 'abhorrent' and 'repulsive' to much applause. The ban has been warmly welcomed by everyone from the Royal College of Psychiatrists to gay-rights groups. Stonewall sounds a note of caution – but only because it objects to the planned consultation period before the law is drafted. A spokesperson said the consultation was 'concerning and will be hard for our communities to hear'. Activists want conversion therapy banned, they just don't want to explain why.
But there is in fact much to discuss. Alarmingly, the proposed legislation lumps together sexual orientation and gender identity. This makes a ban on conversion therapy very 2021 indeed, and no doubt reveals the motivation of those advocating for it now. Those shouting loudest for bans on conversion therapy are those most likely to demand 'positive affirmation' for people questioning their gender identity. Positive affirmation means that a person who is confused about their gender, or may feel some innate connection with the opposite sex, should immediately be referred to using different pronouns, given a new name, encouraged to dress in line with their new gender and use all the facilities and services appropriate for that gender, too.
Those wanting to ban gender-identity conversion therapy think people should be allowed to change gender without any prior discussion or questioning. But, even for consenting adults, having sex and changing sex are two very different things. Having sex rarely leads to a person undergoing medical interventions that fundamentally alter their body. Changing sex, on the other hand, often does. Regret having sex and you'll eventually get over it. Regret changing sex and the physical scars may be with you for life. No one should need to undergo counselling before having sex. But discussing the options, motivations and consequences of changing sex would seem sensible.
Though this should not be mandated for adults, for the increasing number of children who seek professional help for struggles with their gender identity, a period of counselling is absolutely crucial. Any attempt to deny children this vital guidance should be resisted at all costs. Research shows that many children, particularly girls, who express a desire to change gender may have an autism-spectrum disorder, or a history of sexual abuse or, most likely of all, grow up to become a same-sex attracted adult. Ironically, as the LGB Alliance points out, denying such children counselling and encouraging them down the path of changing gender is a very effective means of 'transing the gay away'.
Changing gender is the 21st century's version of gay conversion therapy. Banning people from receiving counselling before making such a life-changing decision is cruel and unethical. Extending this ban to children will do untold harm. Equality for lesbian and gay people was hard won. Let's not overturn it with a ban on conversion therapy.
Joanna Williams is a columnist at spiked and director of Cieo.
To enquire about republishing spiked's content, a right to reply or to request a correction, please contact the managing editor, Viv Regan.